Travel through history during the 45th Annual Audubon Pilgrimage
When famed naturalist John James Audubon arrived at Oakley Plantation in June 1821, he wrote in his journal that the "rich magnolias covered with fragrant blossoms, the holly, the beech, the tall yellow poplar, the hilly ground and even the red clay, all excited my admiration." Invited to the St. Francisville home by its matron Mrs. Lucy Pirrie to serve as a tutor for her daughter Eliza, Audubon stayed in West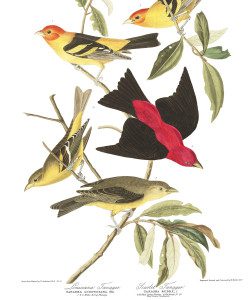 Feliciana Parish for about four months, developing an attachment to the landscape and painting 32 of his famous bird studies for The Birds of America.
The authentically reconstructed Oakley Plantation, as well as the Myrtles, Rosale, the Cabildo and the gardens at Wood Leigh, will serve as destinations for travelers honoring Audubon's influence this weekend at the 45th annual Audubon Pilgrimage. From Friday, March 18, through Sunday, March 20, guests can join the West Feliciana Historical Society in a journey through time and English plantation country, exploring the rooms of historical homes and experiencing the region that influenced some of Audubon's greatest contributions.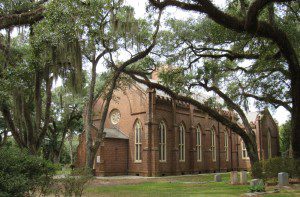 The Rural Homestead will also see its cabins and outbuildings come to life with lively demonstrations of the rustic skills of pioneer life. A play about Audubon will be performed several times on Saturday and Sunday in the recently restored Temple Sinai, with Friday-evening Hymn Singing at the United Methodist Church and Graveyard Tours at Grace Episcopal Cemetery. A wine and cheese reception will be held the same evening at Bishop Jackson Hall, featuring vintage dancers and models donned in authentic 1820s evening costumes.
Light up the Night, the Saturday-evening soiree, will begin at 7 p.m. and will feature live music and dancing, dinner and drinks.
For tickets, schedules and more details, see westfelicianahistoricalsociety.org. Information on St. Francisville accommodations, shops, restaurants and recreation can be found at stfrancisville.us.