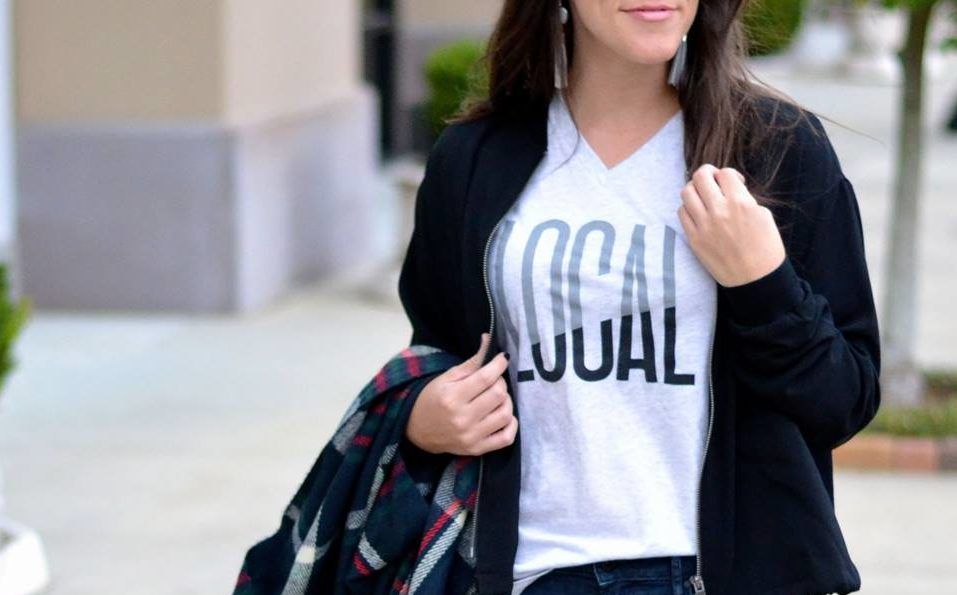 Sales roundup: Local holiday shopping with Southern Flair, Mistletoe Market, and more
A look at sales in the area:
---
Leslie Presnall, the local fashion blogger behind Southern Flair, has released the ultimate guide to shopping local this holiday season, complete with discount codes and interviews with local business owners. To receive the exclusive guide via email, simply go to Southern Flair and subscribe to Presnall's e-newsletter, Local Edition. For more on Presnall's fashion insight and local inspiration, check out this story from inRegister@Home.
---
The fall installment of Mistletoe Market is this weekend, November 11 and 12, with shopping, Santa and special appearances from princesses. The event will take place in the Belle of Baton Rouge atrium, with a portion of the entrance proceeds going to the Cheering for Breanna Foundation, a local foundation with the goal to fight childhood cancer. For more information about the vendors and admission, visit mistletoemarketbr.com.
---
Starting today, Thursday, November 9, and running through Saturday, November 11, Patti Dupree Furniture & Interiors is hosting a Veterans Day sale with discounts up to 50% off.
---
This Sunday, November 12 The Foyer is hosting its annual shopping event, Misletoe & Mimosas, which kicks off at 12 p.m.
---
The Red Onion is hosting a Christmas Open House this Sunday, November 12, from 1 to 5 p.m. with special sneak peeks of this years' holiday decor.
---
This evening, Thursday, November 9, from 4 to 7 p.m., head over to the annual Jefferson Center Holiday Shopping Open House. At Rush Salon, treat yourself to wine, Champagne and hors d'oeuvres while shopping Paul Mitchell's newest holiday items and gift sets; local artists Southern Monkey Embroidery and Emily Monroe Godfrey Fine Art will also be showcasing their work. Russo Ross will hold drawings for Uno de 50 jewelry. Step into Oh Baby a Children's Collection for sips and sales with featured artist Kakie Molesini. Custom Linens got an early start at 12 today and will be open until 6 p.m. with gift ideas from Jane Evans of Jane Evans Designs alongside new fall offerings.
---
Sanctuary Home & Gifts is hosting a Holiday Open House tomorrow, November 10, from 10 a.m. to 6 p.m., which will feature discounts, a trunk show and more. A portion of the event's proceeds will go to the former tenants of the Sanctuary space, Greater Morning Star Baptist Church.
---
Today, November 9, and tomorrow, November 10, Bumble Lane is offering any 90-minute service for the price of a 60-minute service.
---
Bella Bella is offering 25% off of all game day apparel this week.
---
Blink Boutique is still celebrating "All I Want for Christmas is a Flash Sale" this week. Look out for daily deals today and tomorrow.
---
For the rest of this week, for every $100 you spend at Blu Spero Boutique, your name will be entered to win a $50 gift card raffle. All gameday attire is also 25% off.
---
From tomorrow, November 10, until November 22, when you spend $75 or more on Brighton products at The Boutique, you'll receive a free Dear Santa jewelry case.
---
NK boutique is celebrating cooler weather with a storewide 20% off sale with all fall and pre-fall ready-to-wear, shoes and handbags up to 50% off.
---
For the remainder of November, if you bring three canned goods to Southern Sophisticate to donate to the Greater Baton Rouge Food Bank, you'll receive 10% off your purchase.
---
This week at Pampo's Dancewear, when you try on the new Bloch Grace or Bloch Elegance pointe shoe, you receive 15% off any pointe shoe purchase.
---
This Saturday, Giggles is hosting Neighborhood Toy Store Day, a celebration with balloon creations, cookie decorating, popcorn, give aways, and specials. Santa Clause will be there for photos, and The Keeping Room will provide wish lists to be filled out and mailed to the North Pole.
---
This Sunday, join Red Onion for a Christmas Open House and a sneak peek at the shop's new holiday decor from 1 p.m. to 5 p.m.
---
From now until November 22, when you bring three canned goods into Salon Raybon, you'll receive your choice of a free wax or free mini keratin ($20 value). All goods will be donated to the Greater Baton Rouge Food Bank.
---
Are you a Baton Rouge retailer with an upcoming sale or special event? Email [email protected] with details to be featured in an upcoming Sales Roundup.