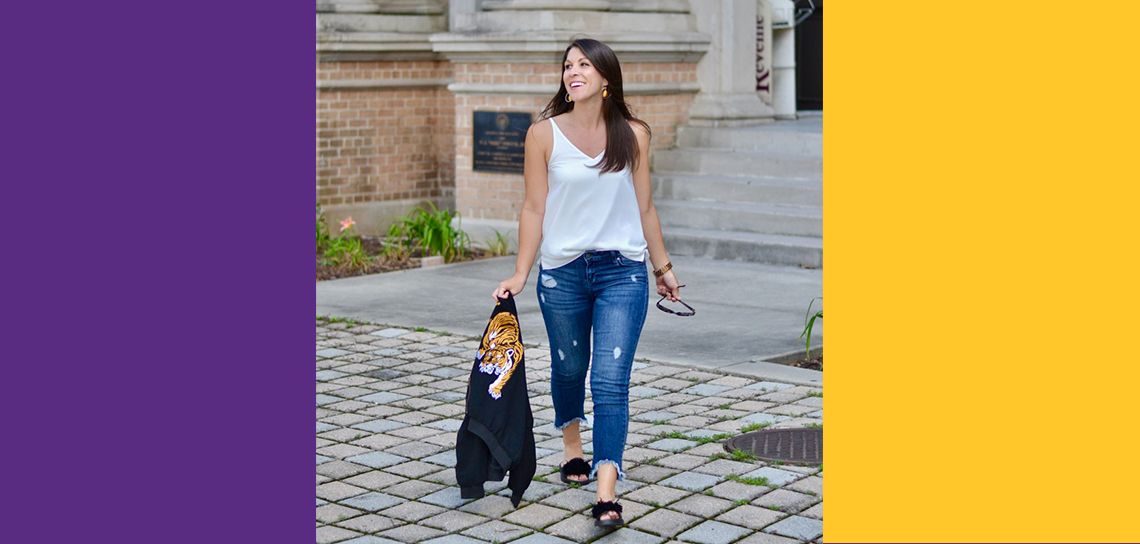 Tailgate transitional: Blogger Leslie Presnall dishes on fall fashion and, of course, football
As temperatures remain at the high end of the spectrum, fall doesn't mean quite the same thing here in Louisiana as it does in other parts of the country, especially when it comes to fashion. However, for local blogger and Baton Rouge Fashion Council founder Leslie Presnall, this is anything but a disadvantage. She suggests we keep our summer staples on hand this fall, adding transitional touches to save time and money as we prepare to surrender our weekends to Fighting Tiger football.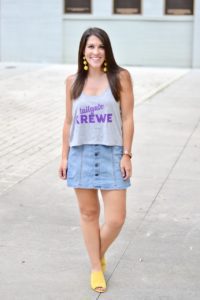 "I still plan to continue wearing my open-shoulder and off-the-shoulder tops and dresses–and even floral patterns," says Leslie. "As it gets cooler, I'll be pairing my tailgate outfits with ankle boots and fringed cutoff denim jeans."
With her own limited edition line of purple and gold fashion, the Southern Flair blogger is a tailgate trendsetter. To ensure that LSU fans are the best dressed in the SEC, Leslie and the rest of the Baton Rouge Fashion Council are preparing to host the third annual Fall Fashion Fest at Tin Roof Brewery this Saturday, Aug. 26, from 12 to 4 p.m. Featuring goods from local boutiques and even a fashion show, this fun and festive event showcases all the latest and greatest in game-day styles for both men and women. According to Leslie, however, the key is finding items that you will reach for even on bye weeks.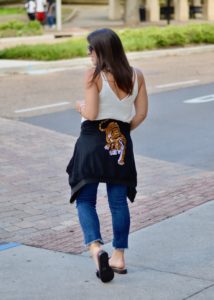 "I found the perfect bomber jacket for game day or every day with a tiger on the back from Hey, Penelope," says the Southern style expert. "This is great for fall because you can layer it over a lightweight top or tie the jacket around your waist if the day warms up."
With only eight days until LSU kicks off against BYU, fall is officially upon us, so skip the Saturday-morning stress and take a play from the Southern Flair playbook. For more on Fall Fashion Fest, tailgate trends and Louisiana love, visit Leslie's blog at southernflairblog.com.