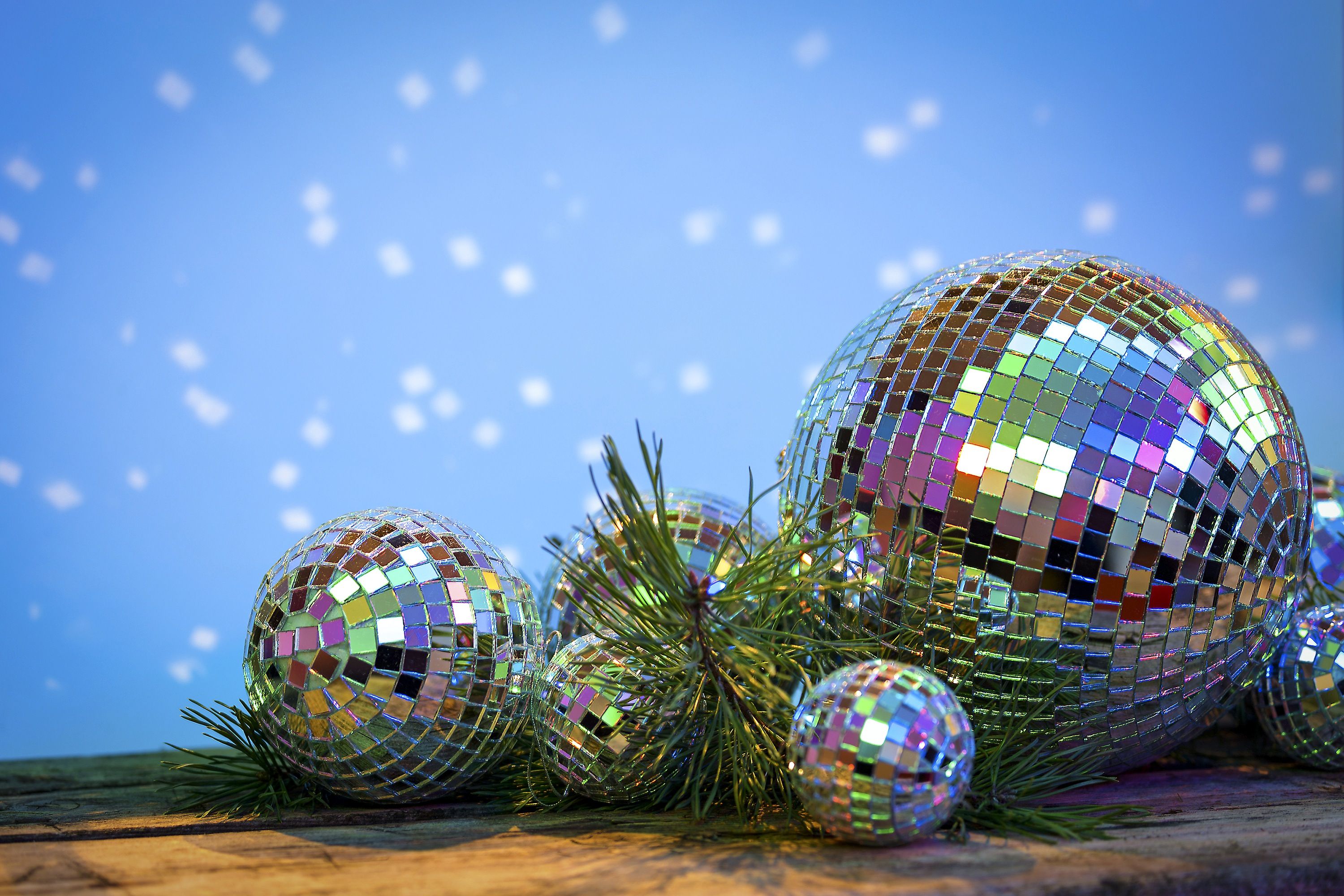 Make the perfect party playlist
The sound of jingle bells might suit a sleigh ride, but warming up a house party requires music for every mood, whether chatting over cocktails or strutting it on the dance floor. Bob Blanchard, disc jockey and owner of Premier Sound Services, knows that a good playlist—just like food or décor—will help set the tone for a memorable evening. "Just don't make the mistake of thinking there's only one way to choose the right songs," he says. Below, Blanchard gives his tips for the ultimate holiday party playlist.
Music for mingling
Each phase of the evening will require a slow transition between different types of music. For example, I wouldn't suggest blasting "Turn Down for What" or "Back that Thing Up" while greeting guests at the door. Instead, opt for instrumental music that doesn't become the center of attention, saving more traditional holiday songs for a cocktail hour when everyone is more relaxed.
• Trans-Siberian Orchestra, "Christmas Canon"
• Nat King Cole, "Christmas Song (Chestnuts Roasting)"
• Mariah Carey, "All I Want for Christmas is You"
During dinner
This is another low-key part of a party, so the music needs to create an ambiance. Instrumental music is still a good choice, but I also like to add in a little local and modern flavor when I can. New Orleans singers like Harry Connick Jr. and other contemporaries like Michael Bublé can put a fun spin on otherwise recognizable themes.
• Harry Connick Jr., "(It Must Have Been Ol') Santa Claus"
• Michael Bublé, "Christmas (Baby Please Come Home)"
• Mannheim Steamroller, "Carol of the Bells"
On the dance floor
As cheesy as some people find them, line dances like "Cupid Shuffle" are a good way to lure guests to the dance floor. But depending on the demographic, avoid using overplayed Top 40 songs unless they have a throwback feel to them. Otherwise you risk sounding too cliché.
• Mark Ronson feat. Bruno Mars, "Uptown Funk"
• Whitney Houston, "I Wanna Dance with Somebody"
• Ed Sheeran, "Thinking Out Loud"
Foolproof favorites
There's been a resurgence of '70s- and '80s-style music that appeals not only to people who recognize it from growing up but also to people growing up now. '60s and '70s R&B tracks also incorporate a lot of timeless elements that tend to appeal to broader age groups.
• Bruce Springsteen, "Santa Claus is Coming to Town"
• Otis Redding, "Merry Christmas, Baby"
• Michael Jackson, "Beat It"