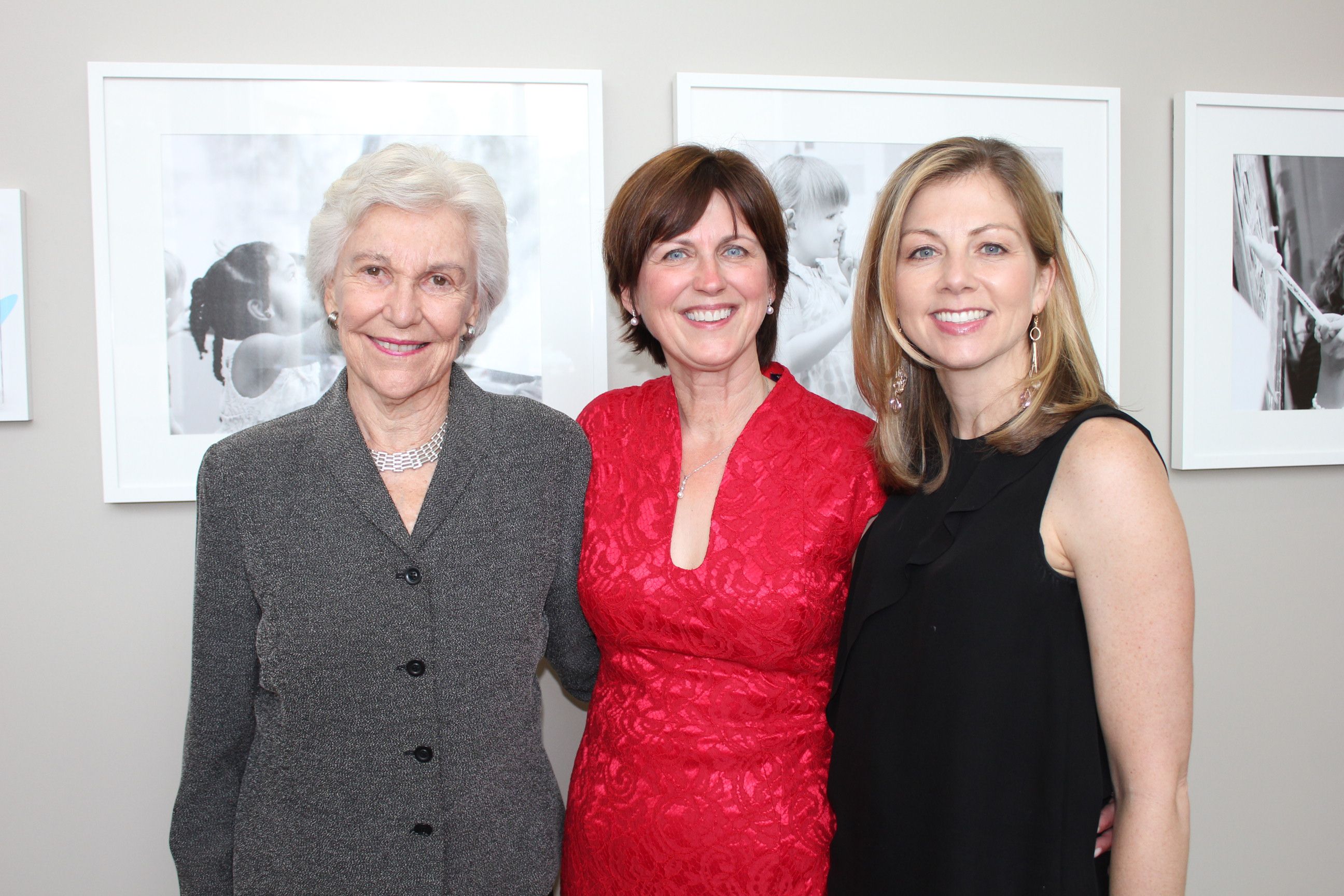 Emerge into Song; Photographer's work featured at Tsunami
Above: DeDe Reilly, Melissa Juneau & Colleen Waguespack at an Emerge reception during the spring of 2014.
Emerge into Song
The Emerge Center, formerly known as the Baton Rouge Speech and Hearing Foundation, is hosting its inaugural Emerge into Song event this Saturday, May 16 at the center. The fundraiser will feature live entertainment including a headlining ABBA tribute band. Guests can also visit four "Club Spaces" within the center to enjoy other distinct musical styles: Members of the Baton Rouge Symphony Orchestra will perform on the playground; The Michael Foster Project will be in the "Brass Pass Room;" a "Lagniappe Listening Room" will feature music inspired by speech and hearing; and a fourth area will be home to a DJ along with a live painting and an ongoing art project with texture and vibrations designed by Elevator Projects. The event begins at 6 p.m. and includes food, drinks, and a live auction.
---
Photographer's work featured at Tsunami
Head to Tsunami before the end of the month to check out the latest art exhibit put on by curator Jeffery McCullough. Tsunami has showcased regional art at its Rouge and Lafayette restaurants for more than a decade, with McCullough finding colorful works from local artists to fill the walls for the last few years. The current show features photography-based art by Rick LeCompte on canvas and matte and chromium paper. Malia Krolak with the LSU School of Art will take over as Tsunami's curator in June, beginning with an exhibit featuring Tajreen Aktar, a talented painter originally from Bangladesh and currently pursuing a MFA degree at LSU.