Bartram Trail dedications, talks and celebrations
LSU Hilltop Arboretum celebrates 18th-century naturalism in Louisiana
---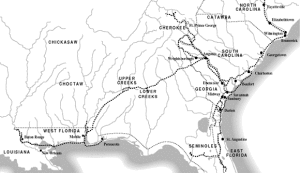 No waistcoats or hoop skirts required. The Friends of LSU Hilltop Arboretum, in cooperation with the Bartram Trail Conference, will commemorate the 240th anniversary of naturalist William Bartram's visit to Louisiana with a reception and lecture at the Old Governor's Mansion starting at 6 p.m. tonight, Thursday, Sept. 3. The dedications of five historical markers and a re-dedication of one originally placed in 1976 will follow, taking place from Sept. 8 to 13.
The Main Library at Goodwood will host a dedication of the marker to be placed at the library Sunday, Sept. 13, at 3:30 p.m. A reception will follow with music by the Lagniappe Dulcimer Society and refreshments by Mary Aycock and Red Stick Spice Company. A presentation will follow at 5 p.m. by historian Andrea Wulf, author of Founding Gardeners: The Revolutionary Generation, Nature, and the Shaping of the American Nation.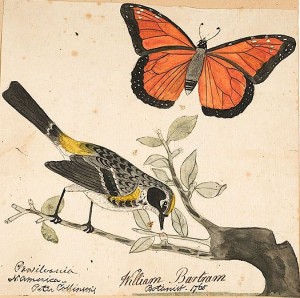 Bartram traveled in the 1770s to observe the landscape and habitations of the Southern colonies. After trekking through what is now Baton Rouge, he found his way across the Mississippi River into Pointe Coupee Parish. His book, The Travels of William Bartram, became one of the most popular books of the 18th century. In it he shared his botanical and zoological observations of the South.
Get the full schedule of events here.