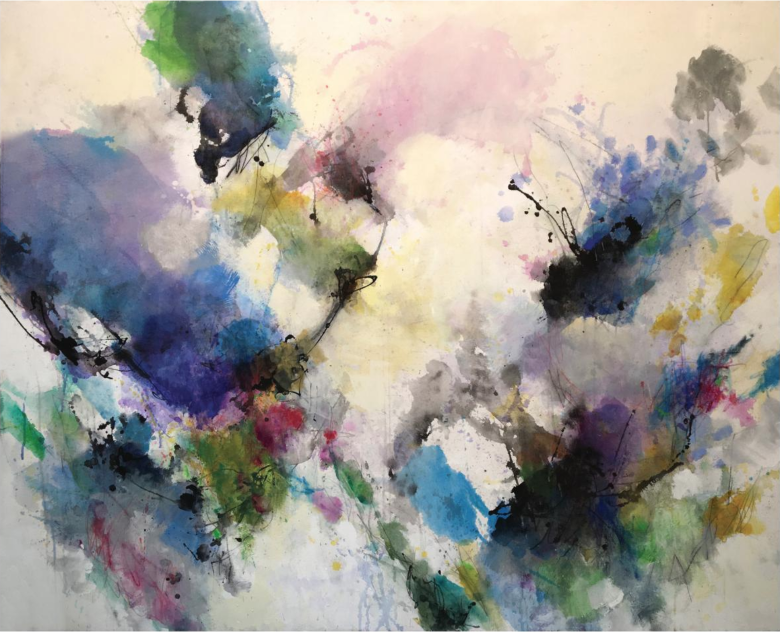 Arts around town: 'Mojo Magique' at Ann Connelly Fine Art, Art teacher appreciation at Firehouse Gallery, and more
Tonight, May 17, Ann Connelly Fine Art is hosting a Doug Kennedy Art + Fragrance Party. Featuring paintings by Kennedy that bring the scent notes of Doug and John Kennedy's fragrance Mojo Magique to life through color and design, the exhibition brings together all the senses for a presentation that draws on the unique and inspiring tones of the Louisiana landscape. For more information, visit the event page here.
---
To wrap up its May exhibitions, the Arts Council of Greater Baton Rouge has partnered up with School Aids to showcase the work of arts educators throughout the community in a special appreciation show titled Artists in the Classroom, which will be on display from Monday, May 21, to Friday, June 1, in the Firehouse Gallery. The exhibition aims to do more than just display art, but rather, to show that these teachers are not only great inspirations for the children they work with every day, but artists in their own right. A reception will be held for the show on Wednesday, May 23, from 5 to 7 p.m. at the gallery.
---
The Baton Rouge Gallery's 20th annual summer film series, Movies & Music on the Lawn, kicks off this Friday, May 18, with a showing of the 1920 Phantom of the Opera silent film, accompanied by the music of Baton Rouge-native "neo-psychedelic dream rock band" Neon Mountain. Tickets for the City Park show are $7 and available here.
---
The artists of Studio dei Leoni, Libby Johnson's studio and teaching space, will exhibit their work this month at VanGuard Gallery inside the Stephen Wilson Stained Glass studio. The opening reception is tonight, May 17, from 5:30 to 8 p.m. Afterward, gallery viewing is open to the public by appointment.
---
With a cast of talent from Southern University, LSU, Southeastern Louisiana University and Scotlandville Magnet High School, along with professionals from the Metropolitan Opera and New York City Opera, Southern University's Music Program will present Porgy and Bess at Manship Theatre May 19 and 20. Tickets for the show can be purchased through the Manship Theatre box office.
---
Tonight, May 17, through Sunday, May 20, Theatre Baton Rouge will present Gidion's Knot, Johanna Adams' drama exploring children, violence, grief and free speech. Showtimes are at 7:30 p.m. tonight though Saturday and at 2 p.m. on Sunday. Tickets are available here.
---
The West Baton Rouge Museum's newest exhibit, Rural Engineuity, highlights the innovation of farmers in the rural South, particularly in Louisiana. The exhibition, which will run from May 19 to August 5, includes photos of inventions, along with blueprints and other testaments to the ingenuity exemplified through efforts to mechanize farming. For more information on the exhibition, visit the event page here.
---
For this month's Third Thursday, the LSU Museum of Art is spotlighting the Newcomb section of the Art in Louisiana permanent collection exhibition with a special watercolor painting craft on the Pennington Rooftop Terrace from 6 to 8 p.m. tonight, May 17.
---
May's Creative-in-Residence Shamira Arita will be at the Knock Knock Children's Museum this Saturday, May 19, at 1:30 and 2:30 p.m. for a Creative Movement Workshop. The event aims to help children express their creativity and individuality through various aspects of performance. For more information, visit the event page here.
---
National Alliance on Mental Illness Louisiana's inaugural art exhibition, titled Reflection on the Green Leaf Project, will take place this Saturday, May 19, from 7 to 10 p.m. at The Guru. The benefit event aims to show the work of mentally ill individuals as productive, creative and beautiful. Proceeds from the event will go towards NAMI's mission to help make programs and resources readily available for mentally ill individuals throughout the community. For more information, visit the event page here.
---
This Saturday, May 19, from 9 a.m. to 1 p.m., the LSU AgCenter Botanic Gardens is hosting The World of Butterflies, an activity event for children ages 6 to 12 to learn how to attract butterflies to their own gardens. For more information and to register, visit the event page here.
---
The LSU Libraries are hosting the annual Audubon Day viewing of John James Audubon's Birds of America, a famed masterpiece of the rich bird and plant life of Louisian in the 1820s, this Saturday, May 19, from 10 a.m. to 1 p.m. in the McIlhenny Room of LSU's Hill Memorial Library. For more information, visit the event page here.