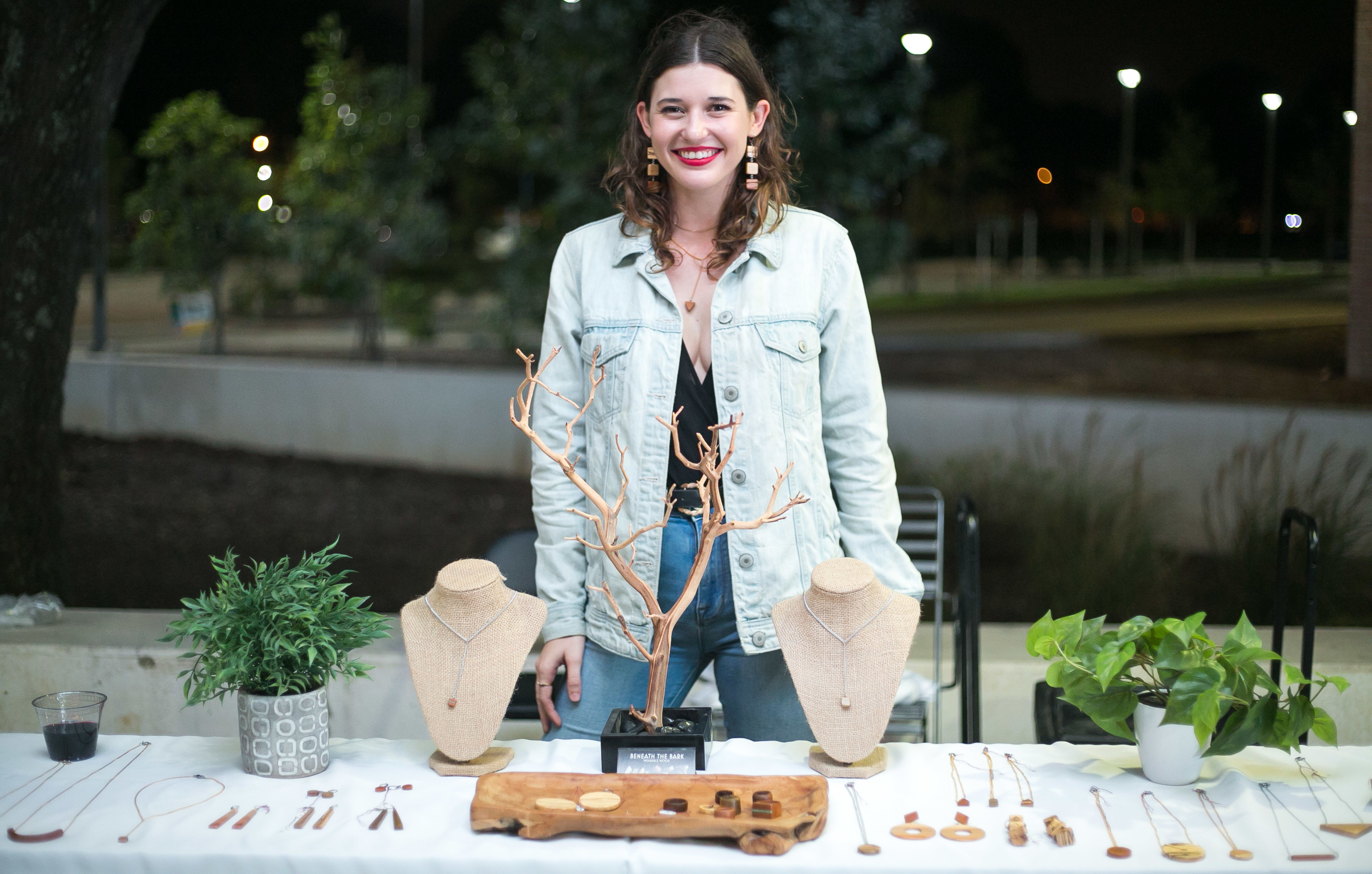 Arts around town: Green Up Red Stick, Halloween-themed Dinner and a Show, and more
Local artists, makers, musicians and chefs are coming together for Green Up Red Stick, an annual celebration to benefit Baton Rouge Green. In addition to vendors showcasing their wares, there will also be a silent auction, live music, food and more. For tickets, visit the event page here.
---
Next Wednesday, October 24, Vaudeville Entertainment and the Louisiana Culinary Institute will present a Halloween-themed installment of its Dinner and a Show event. This time around, the show will feature new performers, including an aerialist, mermaid and fire spinner, as well as craft cocktails and a three-course meal provided by Bacon and Fig Events. For more information, visit the event page here.
---
The fourth annual Cap City Beer Fest is this Sunday, October 21, from 11:30 a.m. to 4 p.m. at 4th Street and Spanish Town Road in downtown Baton Rouge. Benefitting the Companion Animal Alliance, this open-air event features beers and bites from around the world. For tickets and more information, visit the event page here.
---
Geaux 2 Events is presenting a night of true crime, costumes and fun with the Midnight at the Masquerade murder mystery dinner show this Saturday, October 20, from 7 to 10:30 p.m. In addition to investigating a "death," guests will also enjoy specialty cocktails, gourmet dishes and more, all to benefit 10/31 Consortium. Tickets are available here.
---
This weekend, October 20 and 21, and next weekend, October 27 and 28, BREC's Baton Rouge Zoo is hosting its annual Boo at the Zoo event. Guests are invited to wear their Halloween costumes and get into the spirit with treat stations, a hay maze and even an enchanted swamp. Regular zoo admission applies for the event.
---
The Hilliard University Art Museum's Hays Town Home Tours event is this Sunday, October 21, from 12 to 5 p.m. The tours will take place in historic homes across Baton Rouge, demonstrating the diversity in A. Hays Town's work. Tickets are available here. For more information, check out this article from inRegister's October issue.
---
From Friday, October 26, to Sunday, October 28, Preserve Louisiana is hosting its third cultural and architectural tour of Natchitoches. The weekend-long trip will feature visits to plantations, a tour of the sites from Steele Magnolias, gourmet meals and more. For more information, visit the event page here.
---
Starting tomorrow, October 19, at 7:30 p.m., the New Venture Theatre will be performing a dance tribute to Whitney Houston at Frank Hayden Hall on Southern University's campus. Featuring all of the legendary artist's hits, performances of the show, titled Love, Whitney, will continue through Sunday, October 21. For a full list of showtimes, as well as ticket information, visit the event page here.
---
Opéra Louisiane's Young People's Opera Program is putting on a production of Hansel and Gretel this Sunday, October 21, from 3 to 5 p.m. at First Baptist Church. Costumes are encouraged. Admission is free for kids, and tickets are available here for adults.
---
The Arts Council of Greater Baton Rouge's Sunday in the Park series continues this Sunday, October 21, with a performance by Kenny Fife and The Bac Trac Band at 2 p.m. on the Shaw Center for the Arts Plaza. The family-friendly event is free for everyone.
---
Next Thursday, October 25, RussoRoss is hosting a Creative Workshop from 10:30 a.m. to 1: 30 p.m. The event, which is open to beginners and masters alike, will feature a fashion show, lessons on creativity, and an intuitive painting class. Tickets are $45 and can be purchased by calling 225-366-6647.