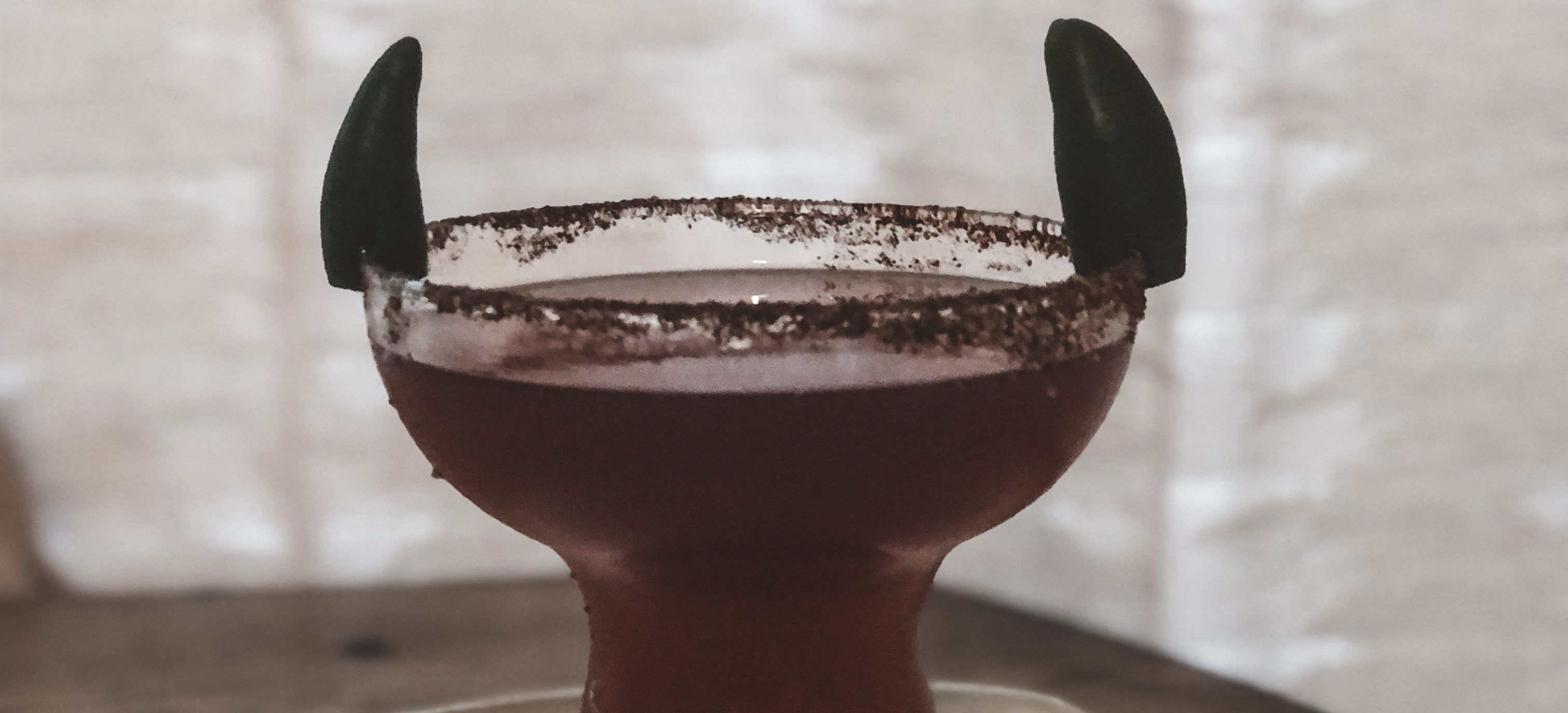 Spooky sips: Drink recipes for getting in the Halloween spirit
With Halloween approaching, you may be terrified at the prospect of creating an on-theme cocktail menu for the season's festivities.
Never fear! Instagram mixologist Katherine Roberts offers these delicious drink recipes that have the power to vanquish evil spirits and save you from your worst nightmare—hosting a boring party.
Read the full story on Roberts' spooky sips from October 2020 here, or keep scrolling to get straight to the recipes.
---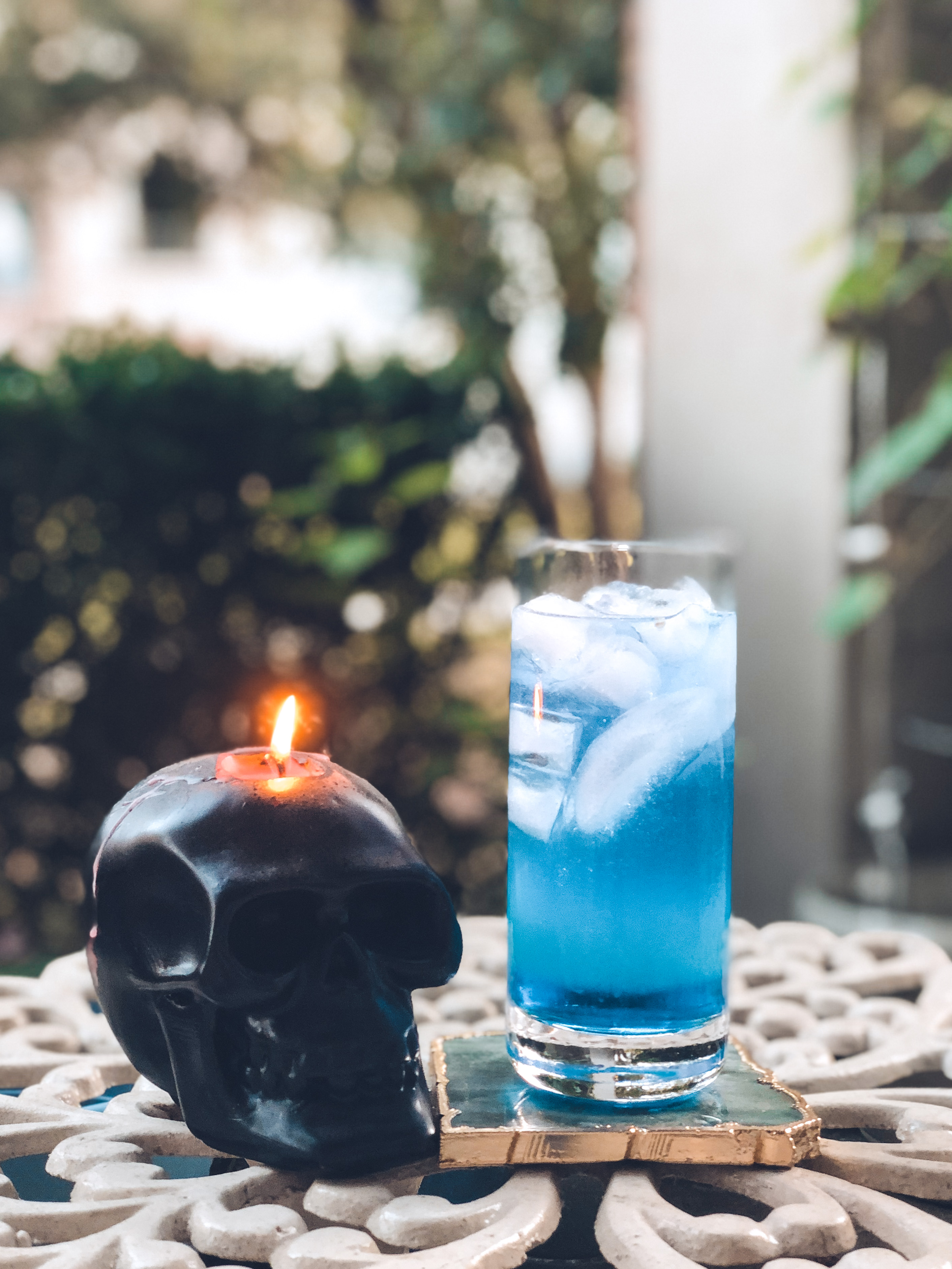 For friends who love gin: Hocus Pocus Cocktail
Ingredients:
1 1/2 oz. blue curaçao
1 1/2 oz. lemon juice
1 1/2 oz. Empress 1908 gin
2 oz. Topo Chico sparkling mineral water
Fill a highball glass with ice and pour the ingredients in the following order: blue curaçao, lemon juice, gin and sparkling mineral water. The ingredients will slowly begin to blend, creating an ombré effect in your glass.
---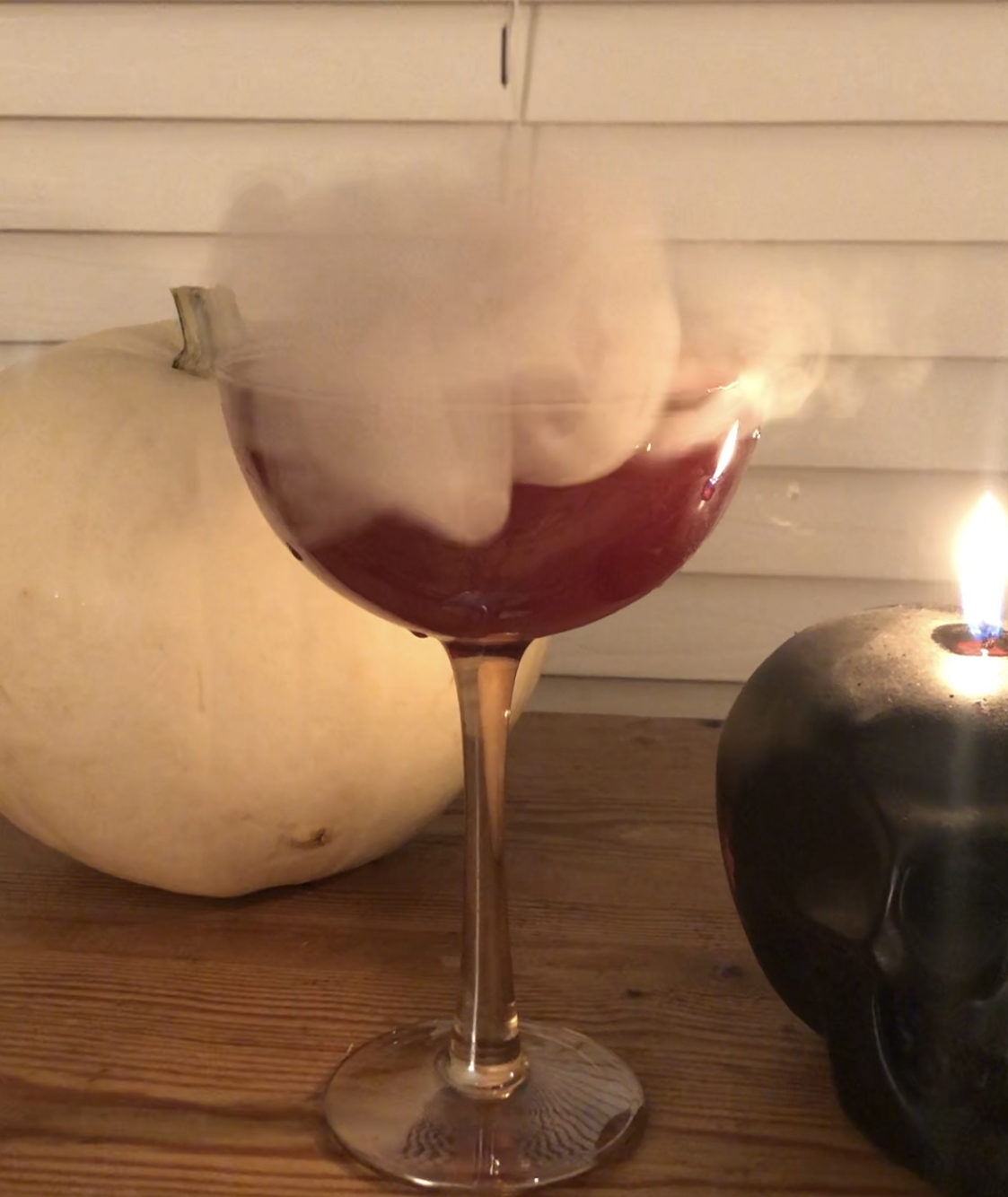 For rum lovers: Poison Apple
Ingredients:
4 oz. apple cider
1 1/2 oz. dark rum
1 1/2 oz. pomegranate juice
3/4 oz. grenadine
Combine apple cider, dark rum, pomegranate juice and grenadine in a shaker with ice. Shake briefly and strain into a cocktail glass.
Garnish with a cocktail smoke bubble, edible luster dust or an apple slice–whichever you have at home. Note: cocktail smoke bubble is a two-person job and takes quite a bit of patience.
---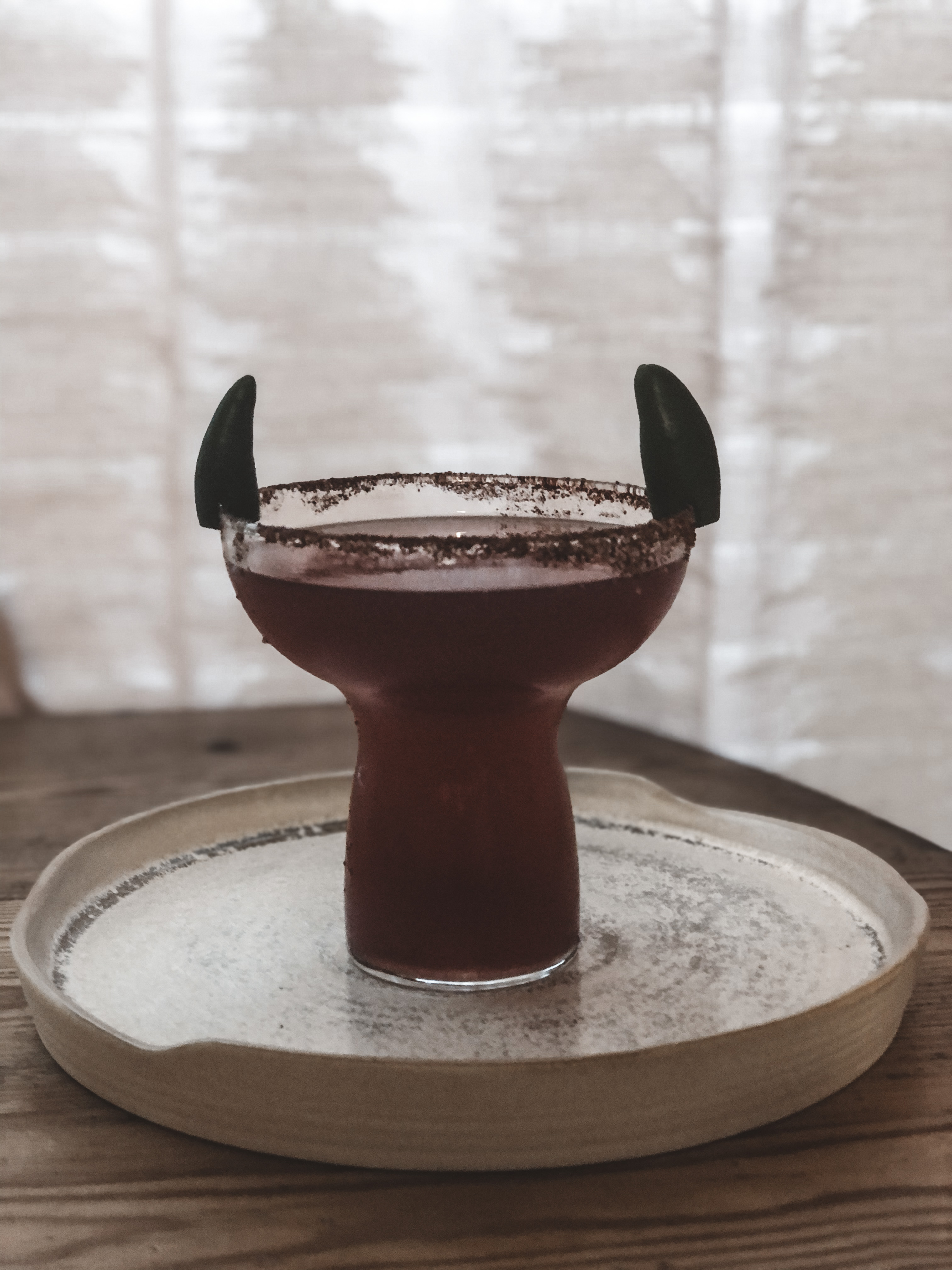 For vodka and tequila drinkers: Scary Story
Ingredients:
1 chopped jalapeño
1 1/2 oz. vodka
2 oz. Cointreau triple sec
1 1/2 oz. pomegranate juice
1/2 oz. lime juice
Salt, chili powder and peppers for garnish
Combine chopped jalapeños and vodka in a shaker for 10 to 15 minutes to infuse. Mix triple sec, pomegranate juice and lime juice, and add them to your vodka/jalapeño combo. Set mixture in fridge to chill.
Combine salt and chili powder on a plate. Rim your cocktail glass with a lime wedge and dip the rim in your salt/chili powder mixture.
Remove shaker from the fridge and add ice cubes; shake briefly. Strain into your cocktail glass.
---
---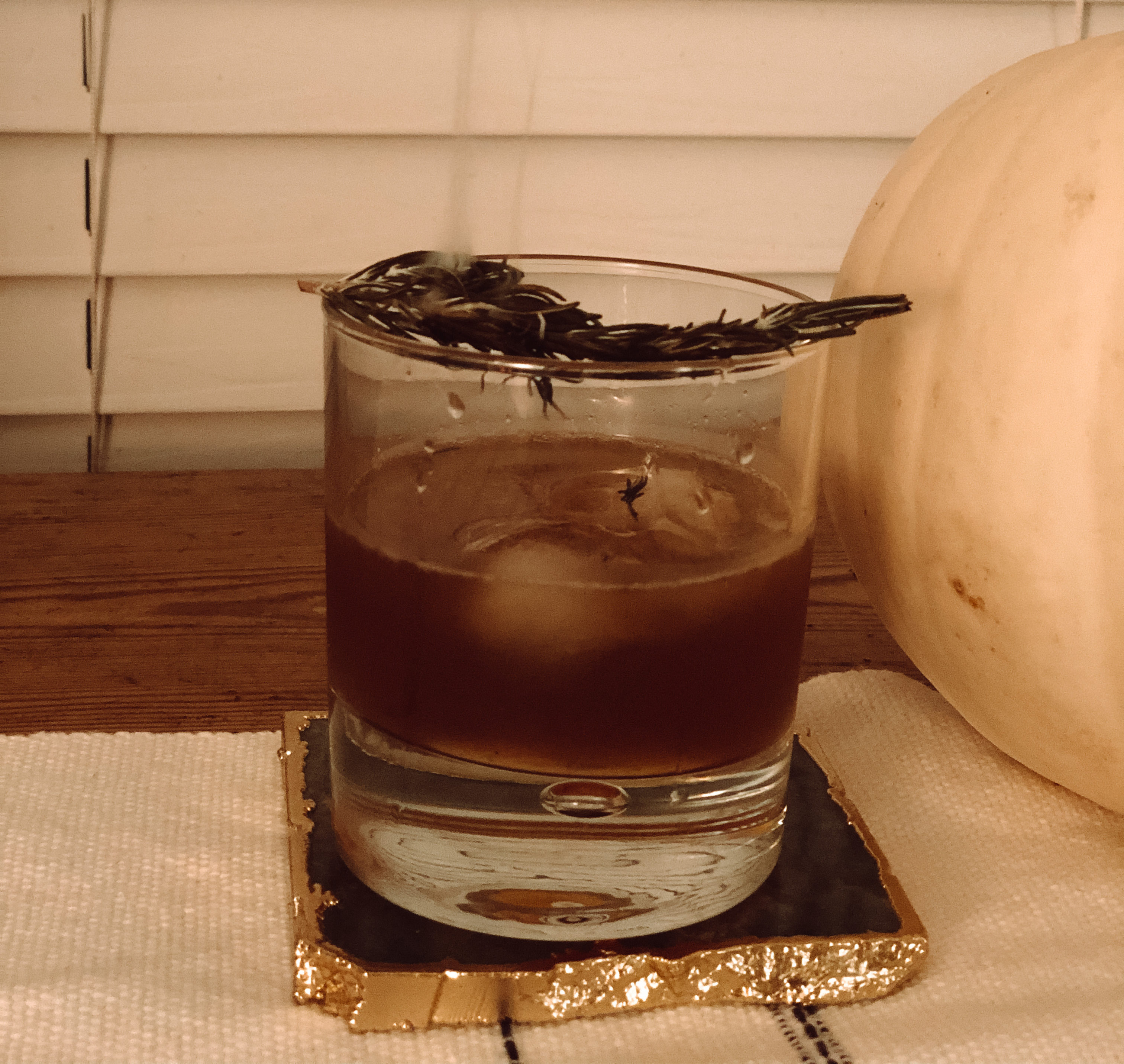 For bourbon and whiskey fans: Haunted Graveyard
Ingredients:
2 oz. bourbon
1 1/2 oz. maple syrup
2 orange slices
2 to 3 dashes orange or grapefruit bitters
Small sprig rosemary
Combine bourbon, maple syrup, orange slices and bitters in a shaker with ice. Shake well for 30 seconds, then strain into a lowball glass with a single large ice cube. Ignite a rosemary sprig to add smoke to your cocktail.
---
Follow @cocktailswithkatherine for more themed and everyday cocktails.