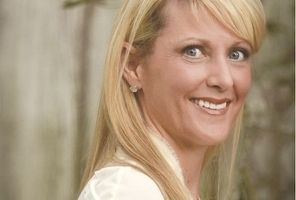 Angie Courville – Chief financial officer, Dean Companies; Co-owner, Best Buy Carpet and Flooring
Guilty pleasure: Good wine … Beau Vigne!
Perfume: Washington Square by Bond No. 9 New York
Place for lunch: Portobello's Grill
Way to spend a Saturday morning: Exercising with girlfriends at Southern Oaks Athletic Club. Refit Revolution is my exercise of choice!
TV show: American Idol
Way to spend $20: Something delicious from Nothing Bundt Cakes
Way to get myself moving in the morning: Coffee
Childhood memory: Camping out with my cousins. I am one of 42 first cousins on my father's side of the family!
Song on my iPod: "How Could I Ask for More" by Cindy Morgan
Locale for date night: Ruffino's with my husband of 18 years
Item in my wardrobe: Track suits
Way to unwind: Spending time with my two kids
Time of year: Winter
Place to have a shopping spree: Whole Foods
Website to kill some time: I love the deals on ruelala.com.
Book: 90 Minutes in Heaven by Don Piper
Concert I ever attended: Elton John
Place for a manicure/pedicure: Highland Nails
App on my smartphone: Facebook
Item in my makeup bag: ChapStick or hand lotion
Out-of-town destination: Aspen Snowmass. My family does a ski trip getaway during Mardi Gras every year.
Entreé in Baton Rouge: Chicken Parmesan at Pinetta's European Restaurant