[Sponsored] What's in Store: George Bass
PROPRIETOR:
SPECIALTY:
Custom tailored clothing and sportswear
LOCAL SINCE:
2010
---

WHAT'S IN THE STORE:
George Bass features an edited collection of the best in men's clothing and accessories. From custom tailored to off the rack, you'll find several collections exclusive to the Baton Rouge location. Find your fit in impeccably tailored and custom clothing from brands like Kiton, Isaia, Sartorio and Samuelsohn. Keep it casual in sportswear and outerwear from Brunello Cucinelli, Herno, Fideli, Hamilton, PT05, Incotex and Peter Millar. Shop shoes from Edward Green, Gravati, Alden and On-Swiss Engineering. You can even get personal grooming products from Aesop and Creed.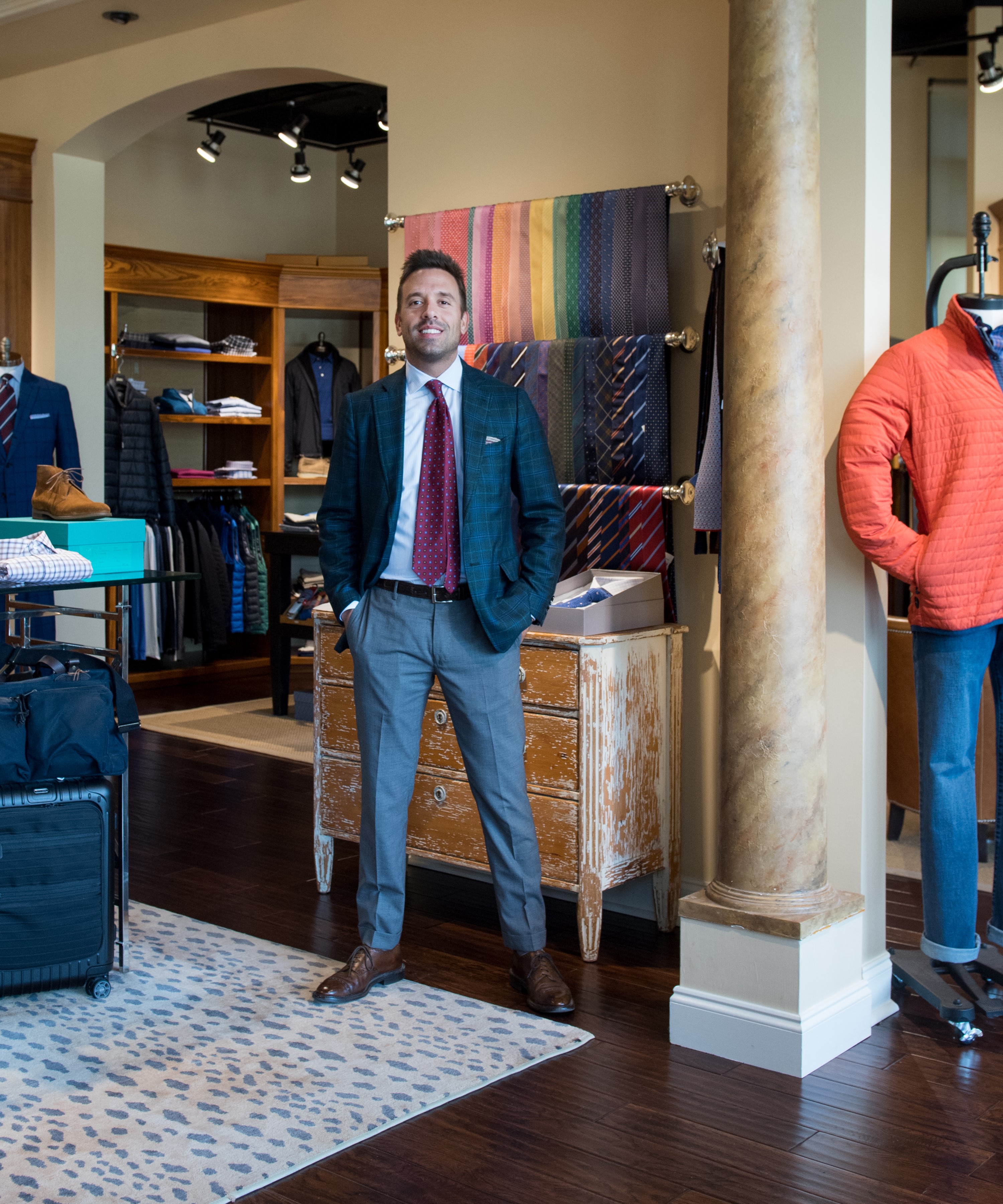 THE DIFFERENCE:
Competency is what makes George Bass unique. They know what a man should wear. They understand the subtilties of fitting a man based on his physique. They keep the pad-level low with soft shoulders on all of their jacket models. George Bass knows how to fit and tailor clothes properly. With different price points available in each category, even younger gentlemen feel comfortable shopping there.
THE LATEST:
Recognizing that many men are working from home now, George Bass increased its sportswear and athleisure departments. They are currently working on an app to help them better serve their customers. 
---
7280 Corporate Boulevard | 225.400.9901 | georgebass.com