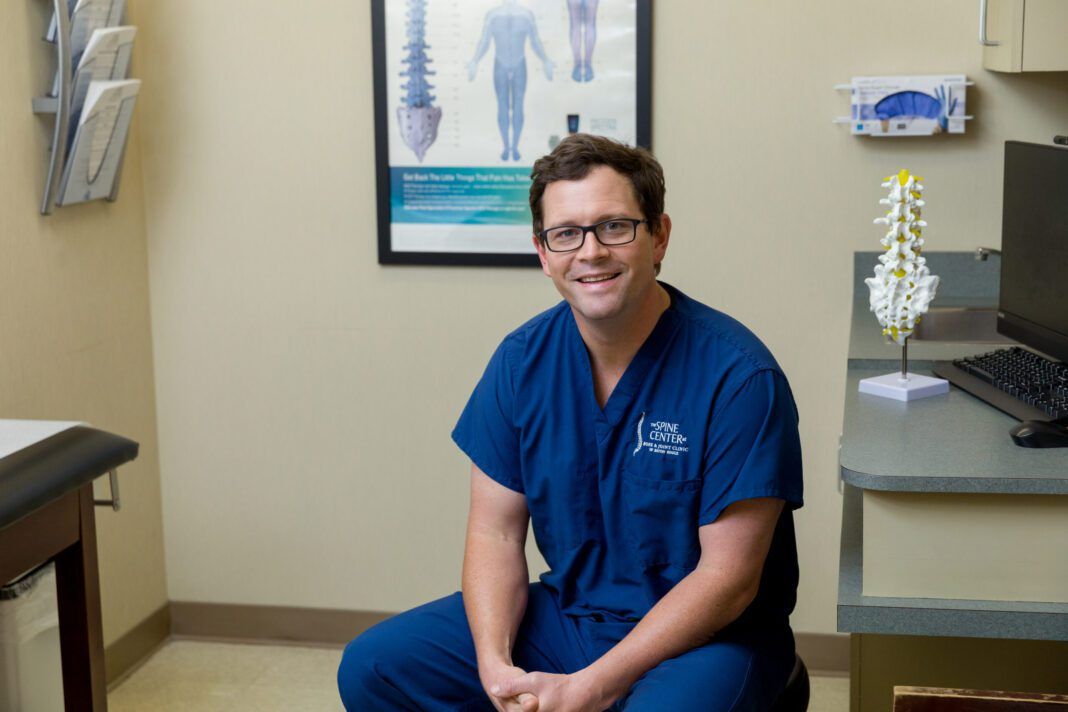 How one doctor assesses his patients to relieve their pain, sponsored by The Spine Center
Low back pain is amazingly prevalent, but no two patients are exactly the same. That's why when a patient visits Dr. Chambliss Harrod at The Spine Center, his goal is always for the patient to leave his office understanding what's causing their pain and what the treatment options involve.
"My patient care philosophy is one patient at a time," Dr. Harrod says. "In the hubbub
of our daily lives, whether we're doctors or we're patients, we're all very busy. When I walk through the door, my thought is that I want the patient to truly understand what's wrong with them."
Dr. Harrod takes the time to listen carefully to patients about their unique challenges. He reviews what may be abnormal during an exam and shows them their X-rays, MRI results or other imaging so they can clearly see what's going on. Then, he explains the patient's treatment options in language that's easy to understand. "We want to empower them with knowledge and understanding, allowing them to actively participate in their healthcare's shared-decision making," Dr. Harrod says.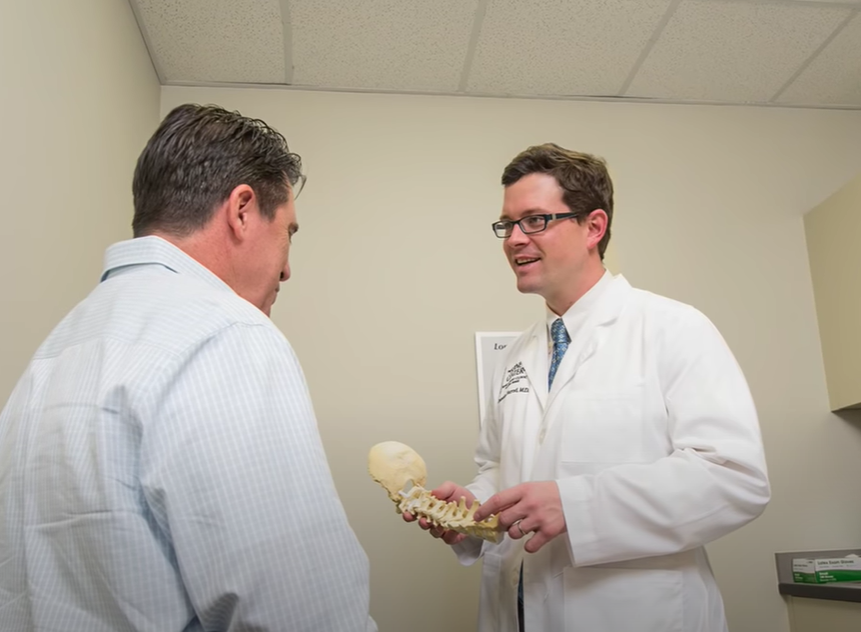 If a patient is a good fit for specialized treatment, they can trust Dr. Harrod's expertise in laser spine surgery, robotic minimally invasive spine surgery, endoscopic procedures and robotic spine surgery.
Dr. Harrod graduated first in his medical school class, has served as an anatomy instructor at Harvard Medical School and contributes regularly to scholarly journals on spinal topics and general orthopedics.
Of the treatments in which he specializes, kyphoplasty is a common non-surgical spine procedure for osteoporosis. Osteoporosis is the main cause of vertebral compression fractures, and oftentimes the disease is not diagnosed until a person has a fracture.
After anti-inflammatory medications, limiting activity, and wearing a brace for four-to-six weeks to allow time for healing, Dr. Harrod may recommend a kyphoplasty. The procedure, where a special cement is injected into a patient's vertebrae to repair small breaks in the bone, is considered a minimally invasive procedure and is performed in the office without general anesthesia. After a 24 to 48-hour recovery, the patient can usually return to normal activity.
Some patients try to live with the pain, take over the counter medicines, go to physical therapy or exercise and stretch at home. In some cases, injections or, as a last resort, surgery may be recommended to provide some relief for certain low back conditions.
Dr. Harrod's office also just concluded a research trial using stem cells to treat qualitative issues with the intervertebral discs, which provide cushioning between vertebrae and absorb pressure put on the spine. Stem cells have been able to fill in the gap in the middle, Dr. Harrod says. While they are still experimental or investigative, they are an option for patients when a research trial is open. "Its scientific support is growing and emerging as a very reasonable non-surgical treatment alternative for certain patients' low back pain," Dr. Harrod says.
If you are suffering from low back pain, call or visit The Spine Center website to learn more about what Dr. Harrod and his colleagues at The Spine Center can do for you.