Designer Tip: Michelle Livings on proper kitchen lighting
The heart of the home, your kitchen, simultaneously serves as a place of work, creativity and social life. Creating the perfect atmosphere to serve these varying needs, according to Michelle Livings of Kitchen to Bath Concepts, starts with lighting.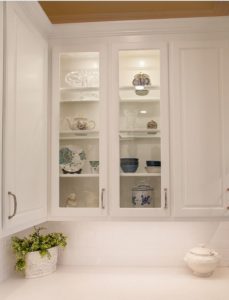 "Lighting should never come from one single light source, as the light will diminish as you move away from the source," she says. "It should be a balanced mixture of layered lighting that includes ambient, accent and task lighting. Combining these three layers in any room will provide the most options for a custom look."
In addition to ensuring that light is plentiful, Livings says that it should be properly placed and well shielded.
For task lighting, Livings suggests that recessed lights should be placed approximately 24 inches from the wall so that they are directly over the countertop edge. "This will place the light in front of the person sitting or standing at the counter, not behind them." Livings suggests using LED fixtures with a dimmer feature and a narrower bean spread to produce a stronger light level in the task area.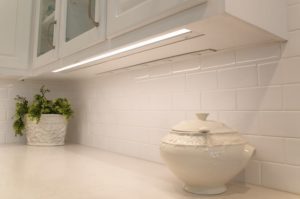 To add another layer of task lighting, ideal for close-up cooking, under-cabinet light fixtures can be placed at the front of the wall cabinets rather than the back. Again, Livings recommends using LED fixtures and adding light rails to hide fixtures and to help reduce glare.
"The kitchen has become one of the most important areas of the home!" says Livings. "It is crucial that it has proper lighting."
For more information on Livings, check out her tip on fixtures that stand the test of time, or visit Kitchen to Bath Concepts. And for more kitchen inspiration, check out these stories from inRegister's February issue: What's hot, Back in black, A tale of two kitchens.