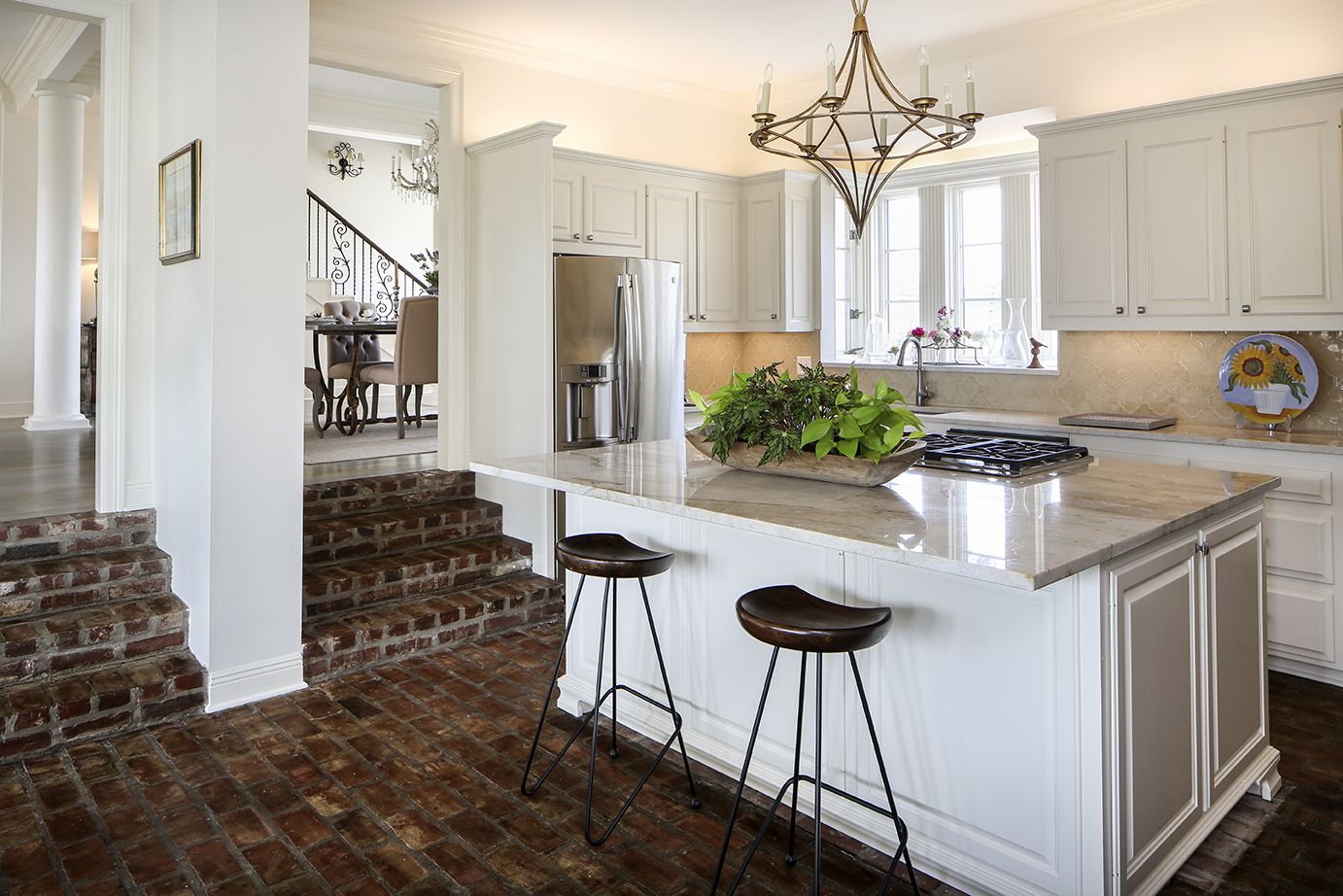 Designer tip: Michelle Livings on fixtures that stand the test of time
We live in an era of "on-demand" fashion, where the sudden rise and fall of trends have us squeezing into skinny jeans one year and bringing back bell-bottoms the next. But a piece of fabric rarely burdens its owner when its time has passed—it can can be reused, passed down or donated, for example, when it starts to tire us. But the realm of interior design is a different beast. Not only are design decisions often large-scale and permanent—deciding what type of countertop to use, what color to paint all the walls, whether or not to completely renovate a kitchen and deal with the mess and the cleanup—but they often come with financial consequences down the line. For those hoping to one day sell their home, a design decision made today must also be attractive to buyers 10 years from now, when the trending tides have changed once again.
According to Kitchen to Bath Concepts interior designer Michelle Livings, even choosing the right fixtures and finishes can have a surprisingly stylish impact.
"As a designer, I am often asked my opinion on a fixture or finish's longevity," she says. "Clients express wanting to create spaces that they will enjoy, but that will not become quickly dated and hurt possible resale of their home. I recommend selecting large fixed items, such as flooring and countertops, that work with the architectural style of their home. If a client wants to implement a trendy feature, such as two-tone cabinetry, I recommend going for more neutral tones to achieve longevity. Smaller fixed assets, such as light fixtures and accessories, are an area where clients can be a little more adventurous with their selections. Trends come and go, so clients also need to question how long they can live with their selections."
To learn more abou Kitchen to Bath Concepts, check out kitchentobathconcepts.com. To see more of Livings' designs in action, check out our article on the Ponsons' Country Club of Louisiana home in inRegister's January issue available on newsstands now.