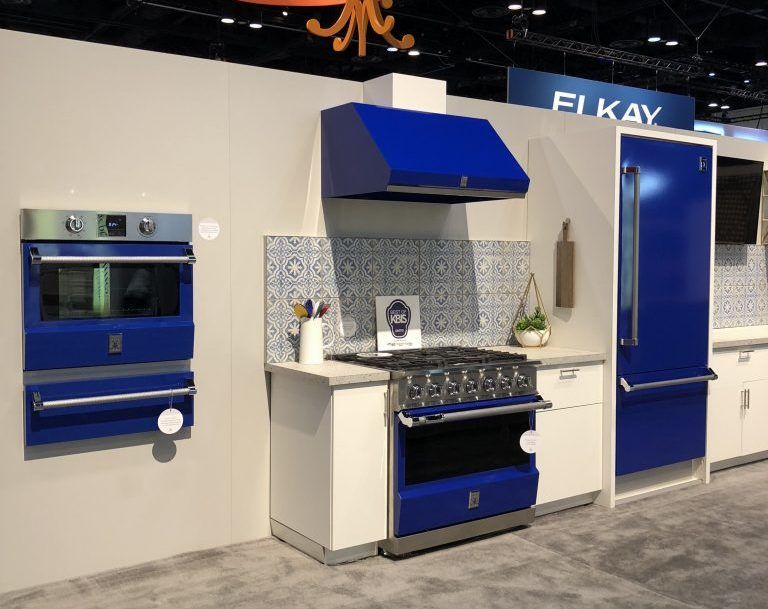 What's hot in the kitchen
---
Story and photos by Arianne Bellizaire
In January, thousands of design professionals, distributors and manufacturers descended upon Orlando for Design and Construction Week. This annual show features anything and everything related to home construction and renovation, with an interior segment of the market related specifically to kitchens and baths. The Kitchen & Bath Industry Show (KBIS) is the largest show of its kind in the country, allowing industry designers to get their first look at innovative new products they can incorporate into their clients' design projects.
The three-day event is also a good place to spot recurring themes that we deem as trends to watch. Here are seven of the top kitchen and bath trends for 2018: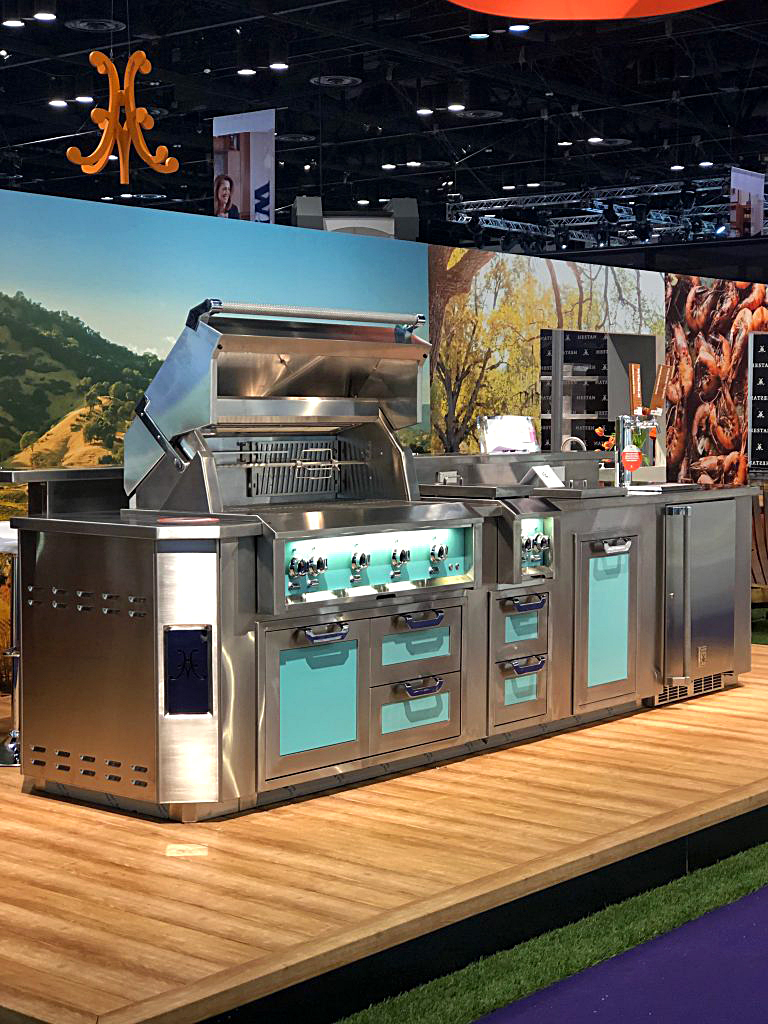 1. Color's big comeback
We've all seen our share of light, white, bright kitchens. This year's show reinforced our intuition that color is coming back in a big way, as seen in this teal-trimmed grill by Hestan.
---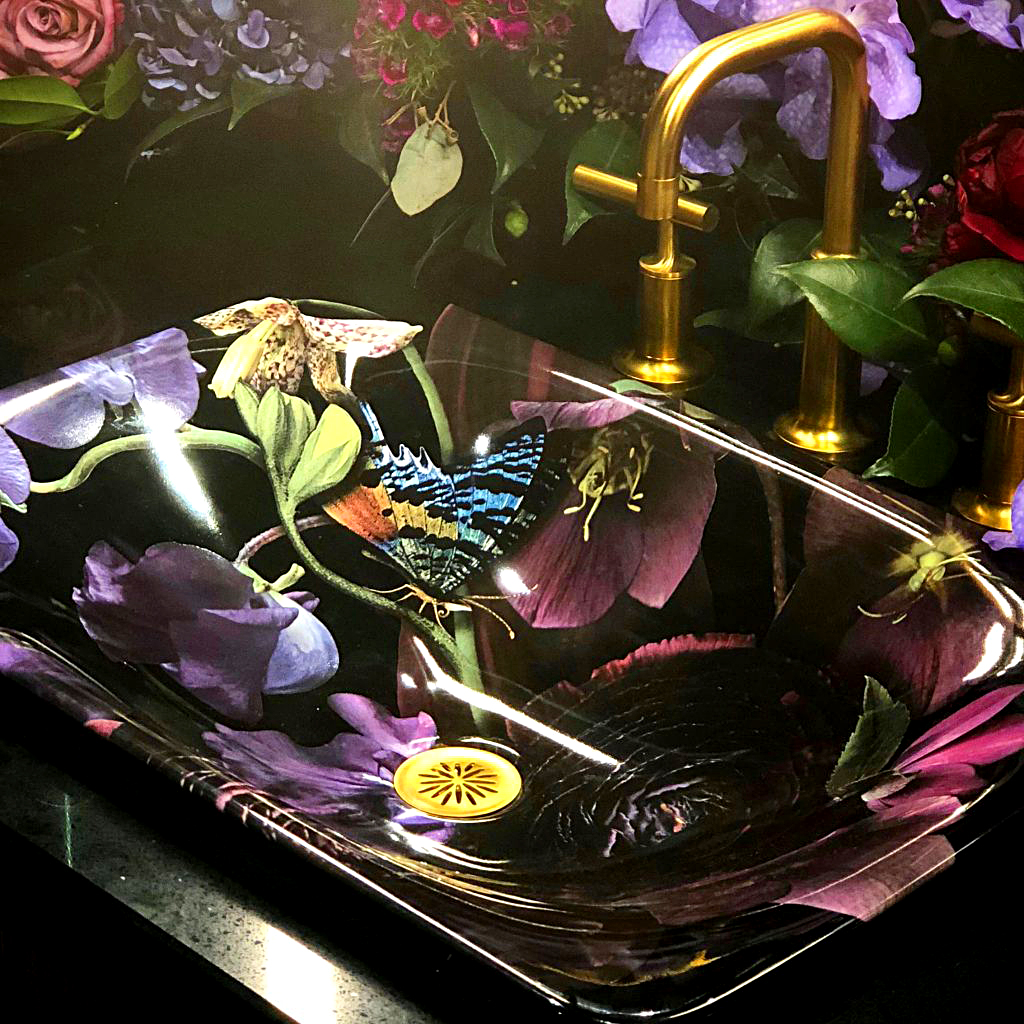 2. Floral notes
Florals have gained traction on the home furnishings side, but we are now seeing these oversized motifs incorporated in bath designs. Examples include this oversized floral-print sink by Kohler.
---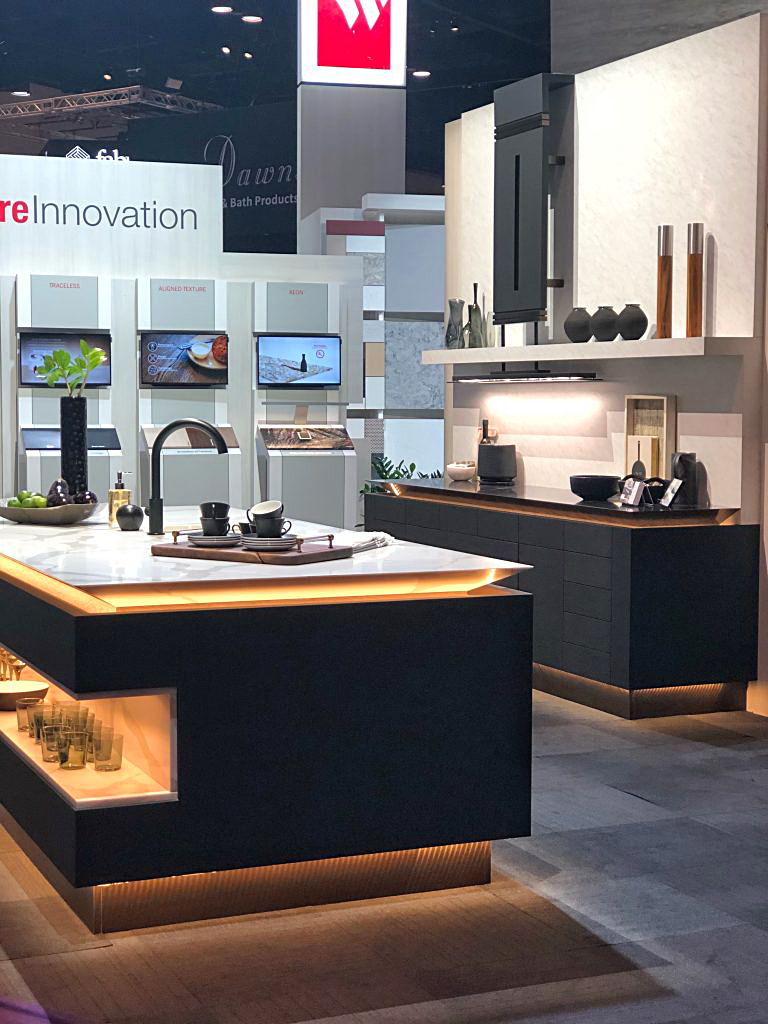 3. LED the way
No longer an afterthought, LED lighting is being seamlessly integrated into cabinetry, countertops and floors. Note the warm glow that's emitted from below this countertop in a vignette by Wilsonart.
---
4. Brass meets black and white
We love brass, and it seems to be here to stay. However, matte black is growing popularity, and white seems to be on the horizon. These Moen faucets feel fancy in brushed gold while Amerisink offers both brass and black finishes on its sinks.
---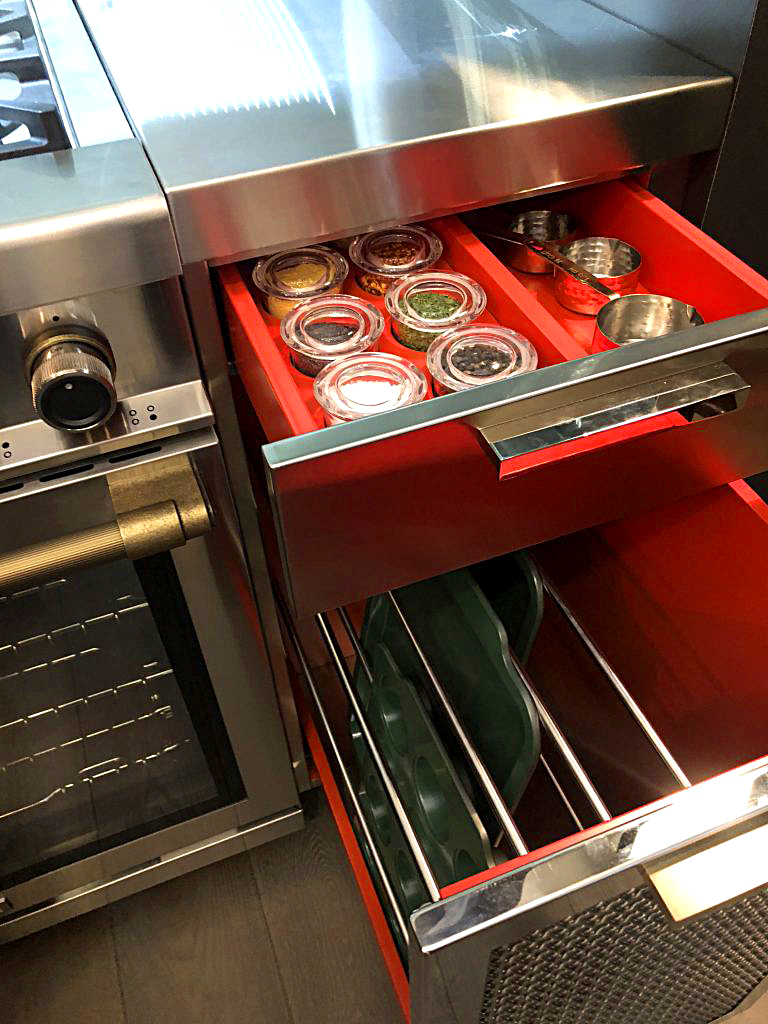 5. Savvy storage
Pull-out drawers and other cabinet options to maximize space are becoming the norm to make the most of small cooking areas and make kitchens more efficient. This colorful cabinet-organization feature was found in the Liebherr booth.
---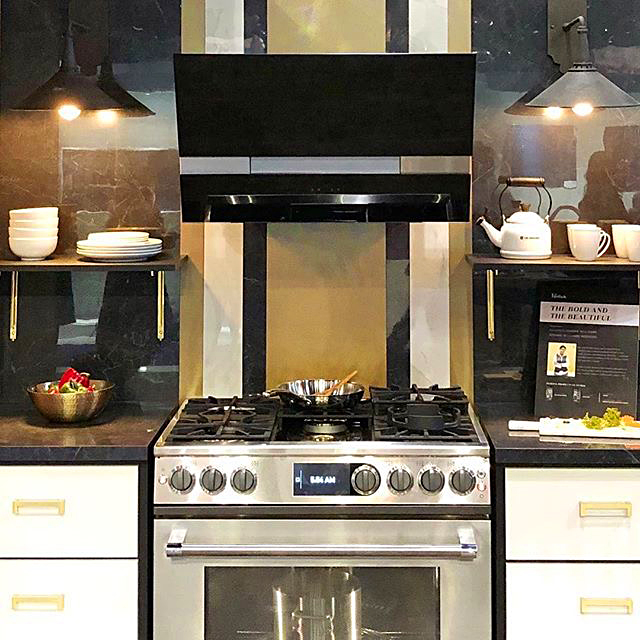 6. High-tech home
Wi-Fi enabling, voice activation, touch screens, smartphone connectivity—these are just a few of the features that are now standard even in the kitchen. This vent hood by Zephyr looks like a TV but is really a powerful, innovative ventilation system.
---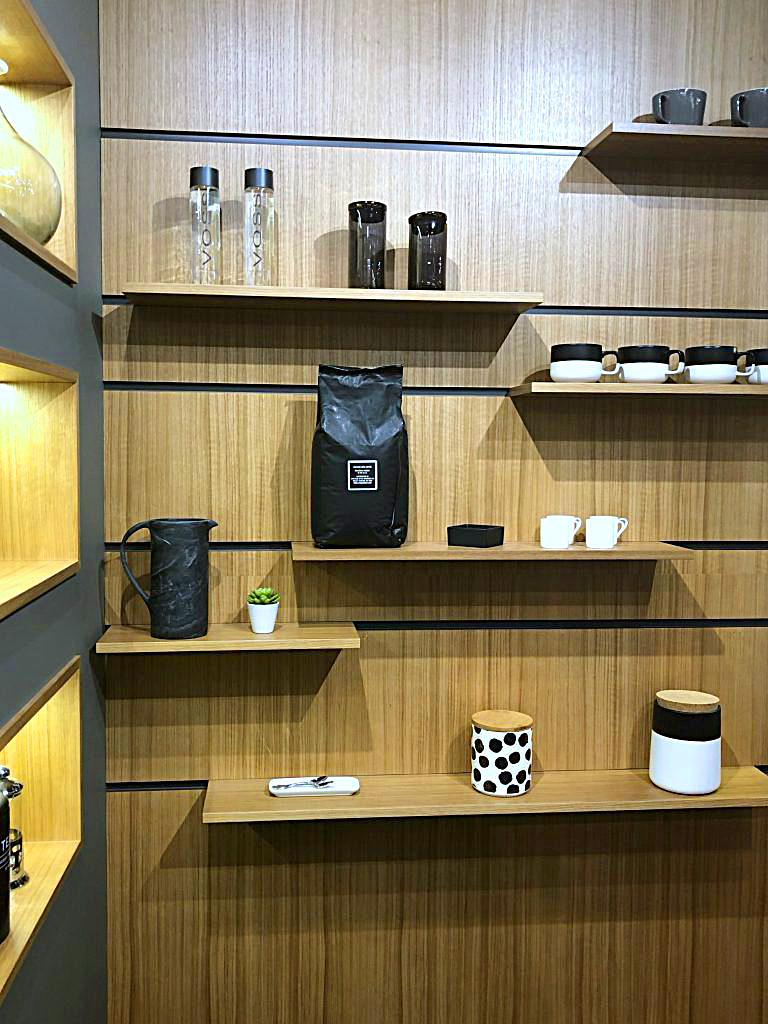 7. Open shelving
More and more clients are opting for open shelving to save on the cost of cabinetry and to give their spaces an open, airy feel. This contemporary take on open shelving was found in the Dacor booth.