Under the Umbrian Sun: A couple's desire to live life fully leads them to Italy
---
The first step into the city begins with terracotta stairs. As Carole and Michael Trufant journey down to Montefalco's piazza, their hilltop home nestled in an olive grove begins to float above them. Sprawling vines shade their veranda and seem to wave "ciao" with the wind as they set out for a day's adventure enjoying cappuccinos and people-watching. "Live fully," they exhale, and into town they go.
A move to Italy's Umbria region was not the first idea the couple had together, but they say that it might be their best. Carole, a retired teacher, grew up with a love for travel and considered teaching in Italy when she first graduated. Michael, a former Baton Rougean and journeyman himself, was no stranger to the adventures of European travel by any way that was permitted—whether by plane, train or boat. With 20 cruises under their belt, Michael asked Carole if she would consider another, more lengthy visit to Italy. Without even thinking, Carole replied, "Why don't we just move there?" Michael admits to pausing for a beat before responding, "Why not? Let's do it!" And with the compulsion of two unstoppable retirees, they began their research.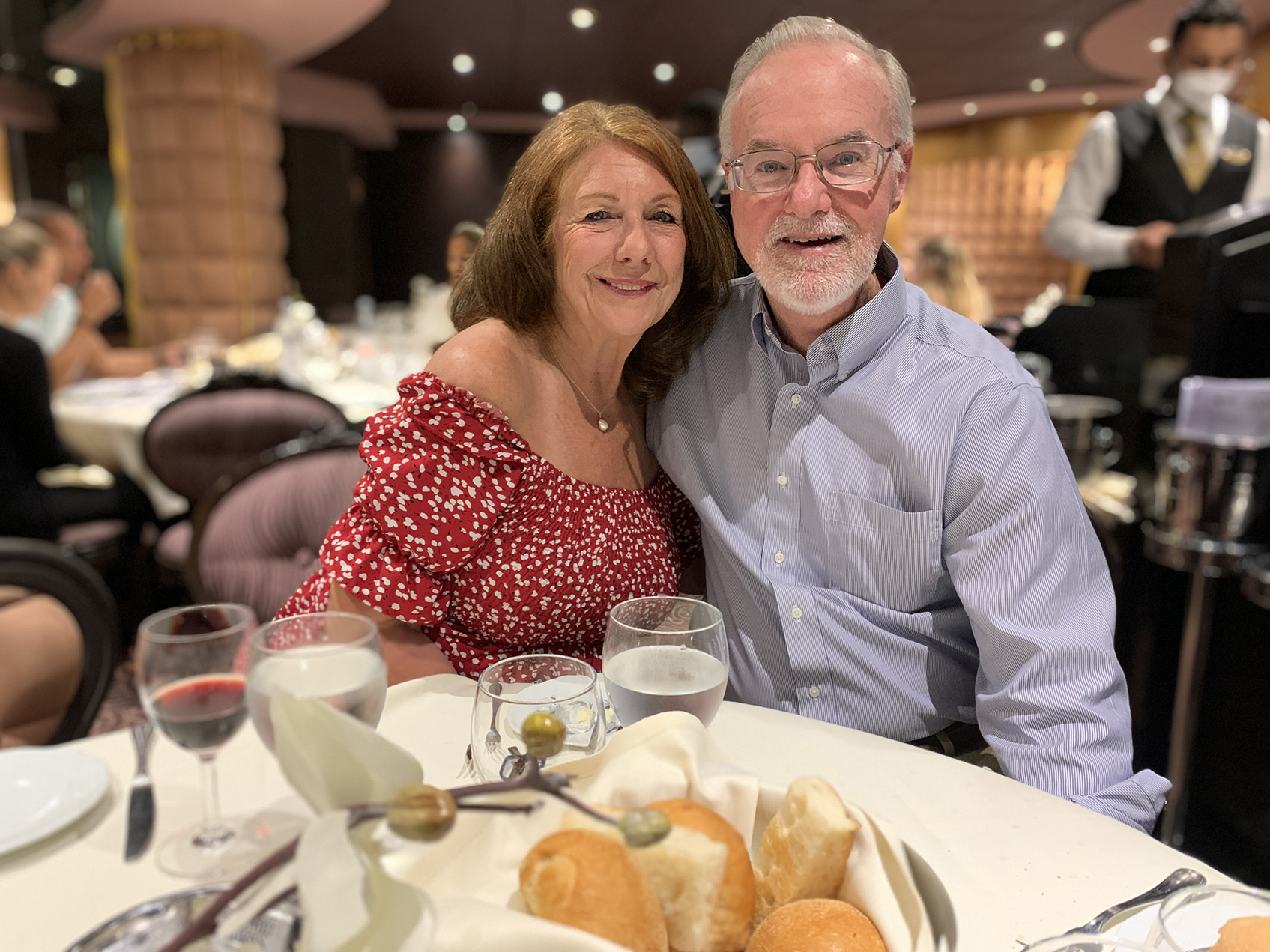 For three months, the couple lived in Italy and scoured regions in which they were considering buying a house. "Find your region, then find your home" is the mantra that served them well, they say. The pair seriously considered three of Italy's 20 regions originally formed by fiefdoms settled from the sixth century, and then the regions of Umbria, Tuscany and Piedmont rose to the top of their list. The northern Piedmont was ruled out first, on account of its colder weather and snow-capped mountains. Tuscany and Umbria are geographical neighbors; both enjoy vineyard views and olive groves on cavernous hills. Eventually, Umbria won out, thanks to its close proximity to the train station.
The Trufants plan to enjoy Montefalco as a homebase for broader European travels. Montefalco is a farm town with a small population of roughly 5,000. With a lengthy list of 1,000 available homes in these areas, they whittled down their list to 25. However, after touring the first residence, the list became obsolete; they found their home and put in an immediate offer.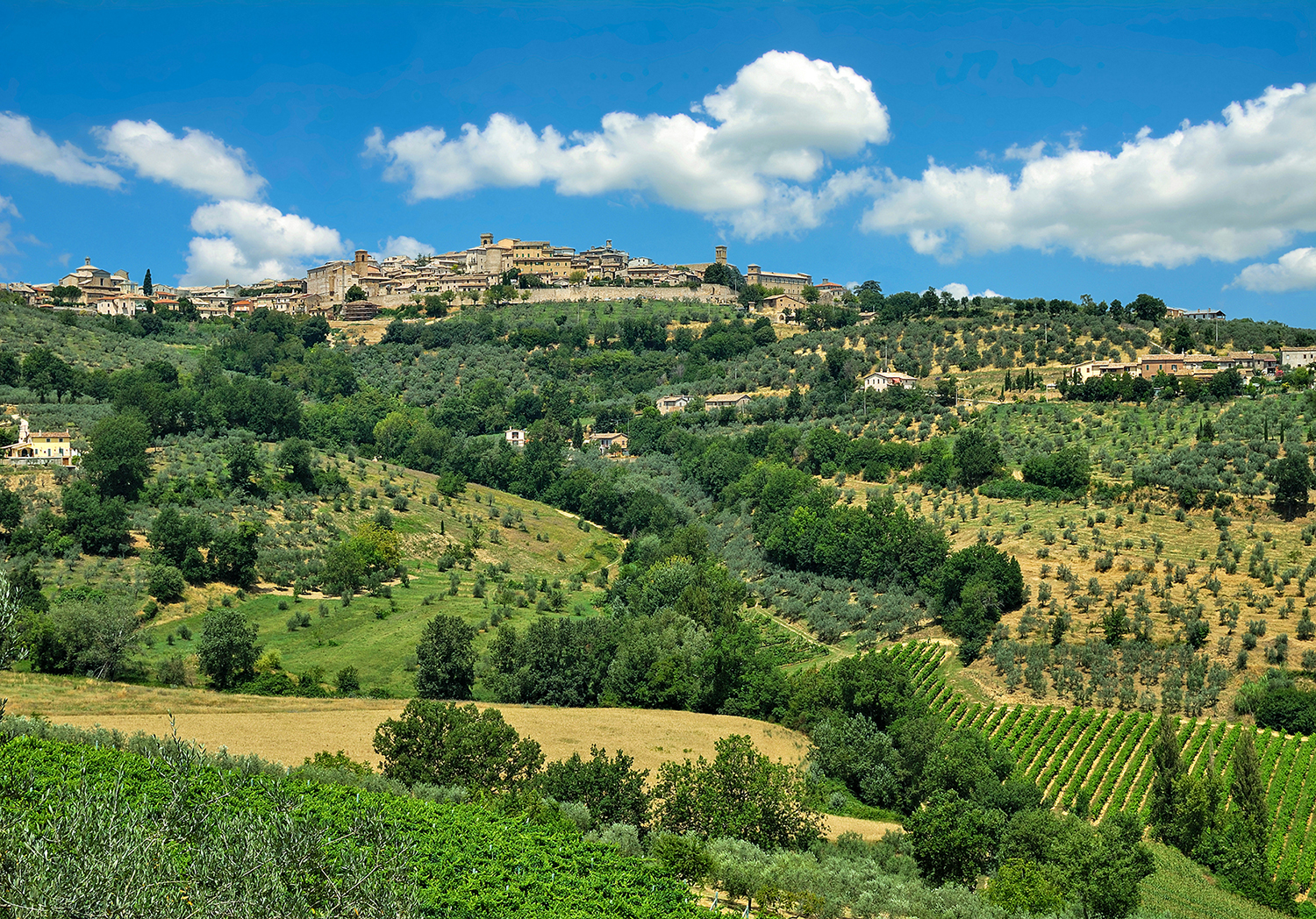 "The history, the food, the art and the culture are all so rich," Michael asserts. The piazza, or city center, hosts daily visitors and townspeople. Italian city centers are built around churches, the original venues of trade and commerce. Montefalco is no different. A city built with a wall all the way around it is home to the arts, festivals and music concerts. The Complesso Museale di San Francesco is a Franciscan church turned museum and home to a fresco depicting the life of the venerated St. Francis of Assisi.
Once a year, the city hosts a wine festival—Settimana Enologica—that pays tribute to the Sagrantino grape, grown only in Umbria and known as the "jewel of Montefalco." This heavy red grape is known to be the most tannic variety and produces an antioxidant-rich wine described as perhaps the healthiest of any red wine available. "Live richly," another Trufant motto, falls out of Carole's mouth. With 32 wineries within 15 minutes, the pair has their pick of wine.
In Umbria, known as the "Green Heart of Italy," the wine is not the only luxury steeped with health benefits. The piazza is also filled with vendors selling ripe produce harvested just a day earlier. All food is grown within 50 miles of where residents live. "There are no pesticides; they don't put any chemicals in their food," Michael says.
The natural Mediterranean-style diet boasts clean carbohydrates and no extra added carbs. "It's just a healthier way to live," the couple say. "You feel alive and you feel marvelous."
The habit of their new life includes cooking with daily bought vegetables, a hard-earned prize after the ritual walk down to town and back up to their home. Another treat of their European fare is gelato. "We eat the food, drink cappuccinos, and enjoy gelato and still lose weight," Michael smiles victoriously.
The Trufants are well aware of how bold their move seems, and even more aware of how few people make giant leaps to live another life and breathe another culture. The transition has not been easy, but the work is worth it. Currently, the couple is stateside while they commit to the three-month-long process of obtaining visas. A laundry list of paperwork, application fees and a presentation before the Italian consulate pave a circuitous route to permanently landing in their Umbrian villa—with six suitcases. That's it. "And five of those are Carole's," Michael laughs. That's all they are taking; the rest of their belongings will be sold at an estate sale or given away to family or friends. The pair have committed to the motto "Live simply."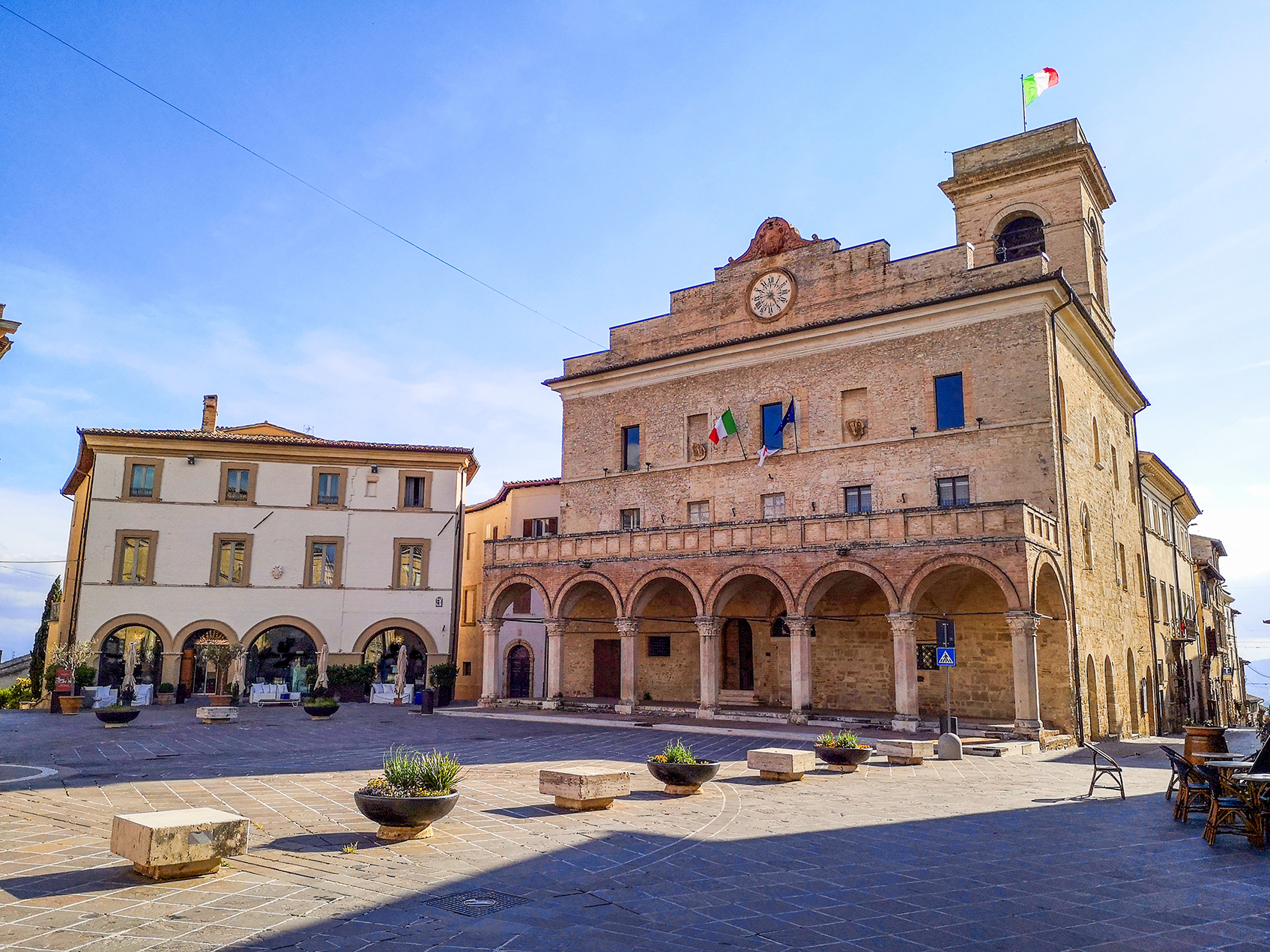 "We don't want to change Italy; we want Italy to change us," Carole asserts.
So the idea of learning the language naturally excites them. The couple use training programs Duolingo and Pimsleur to pick up more transactional lexicon required to interact in the marketplace. As for vocabulary, Carole prefers old-school flashcards from her days of teaching. The best way to learn the language? Immersion. The Trufants know that the quickest and best way to learn conversational Italian is to speak it with the natives. "We want to learn to be them, to live intimately with them," the pair insists.
The last of their mottos is "Live faithfully." With Italy as the call on their hearts, go they must. The slower pace of life allows them to be present in each moment. "Fear keeps people from doing things," Carole says. "It takes courage to make a big move, but it can be done, and besides, we're too old and we're having too much fun."