Soak up the sun: Last-minute ways to enjoy the summer with your kids
With the end of July in sight and August just around the corner, the summer fun is about to come to an end. Parents are about to start ditching trips to the beach for trips to the carpool line. Teachers are stocking classrooms and sending out the infamous school supply list, while kids are back home exchanging their beach bags for school bags. With school right around the corner, we curated a list of last-minute ways to soak up the last few days of summer.
---
Do-it-yourself desk
Team up with the kids to create a unique workspace for the upcoming school year. Finding old pieces of furniture around town can be a little tricky (hint: try Pink Elephant Antiques or Here Today Gone Tomorrow), but once you find the perfect piece, make it your own with some Annie Sloan Chalk Paint from LD Linens & Decor. This is not only a fun summer activity, but also a great way to encourage kids to do their homework and study at their new desk.
---
Lunch on the lakes
Grab a basket and a blanket (and a fan!) and enjoy a picnic by the LSU Lakes. Kids are able to eat lunch and run around, while parents can hang out and enjoy the sun. Pack your picnic basket with the staples like various cheeses, wines and sandwiches from our local favorites.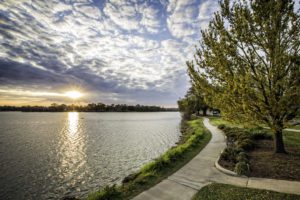 ---
A day at the museum
Visit the Knock Knock Children's Museum for a day full of fun. The museum hosts activities throughout the day such as Sound Play and Musical Marbles. Admission is $14 for visitors and free for kids up to 1 year old.
---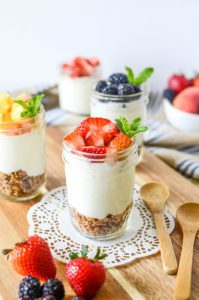 Chef for the day
Throw on an apron and whip up some sweet summer treats. Scroll through our cuisine section for some easy DIY deliciousness–like these parfaits by Aimee Broussard.
---
Neighborhood lemonade stand
One of the best pastimes for any kid is making their own lemonade stand. Nothing is better than ice-cold lemonade on a hot summer day. Check out this recipe for lemonade–with a twist!
---
Fun among flowers 
Visit BREC's Independence Botanical Gardens. Take the kids for a horticulture adventure and spend the day among the roses in the Rose Garden or the fresh herbs in the Sensory Garden. Read more about this revamped garden oasis here.
---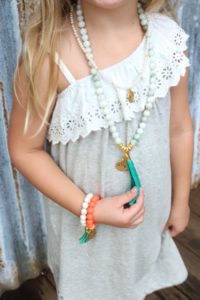 Family jewels
The Royal Standard is offering a jewelry-making class for littles. Annie Claire Designs will conduct the relax, fun-filled class to help kids make a necklace and a bracelet just in time for school! To learn more, visit this link.
---
Walk on the wild side
BREC's Baton Rouge Zoo is open an hour later, until 5 p.m., on summer weekends. Take advantage of the extra time and visit the giraffes, tigers and more when the sun isn't as high in the sky. In addition, tonight, July 26, is the last night of Twilight Tours, which offers an evening ride through the zoo with narration, an animal encounter and even a snack.
---
Rock and roll
Escape the heat but don't abandon adventure by visiting Baton Rouge's indoor rock climbing center, UpTown Climbing. With experiences for every age, this is a fun way to keep kids active and maybe even spark a new interest. And don't just stand there and watch. Strap on a harness and try it yourself!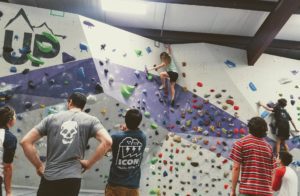 ---
For more fun events around town, check out this week's Arts Around Town feature.