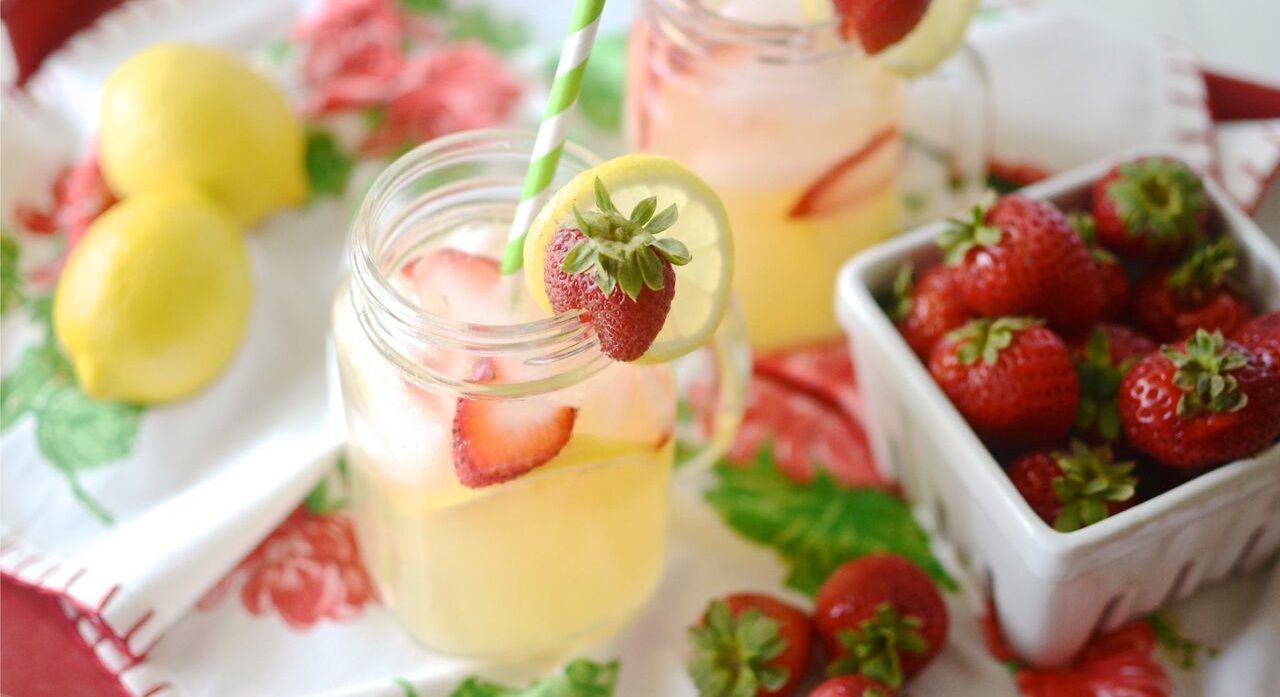 Spring standout: Aimee Broussard's Easter spin on the classic lemonade stand
Spring isn't the only thing that has sprung here in Louisiana. The temperatures are climbing, and with spring break around the corner, many Baton Rouge residents are hitting the beach. For those of us staying home, what better way to refresh and pass the time than with an Easter-themed neighborhood lemonade stand?
"This Easter lemonade stand is sure to delight neighbors of all ages," says cookbook author and inRegister food columnist Aimee Broussard of Southern from Scratch, who notes that nothing truly compares to the classic homemade version of the beverage, though we have all stooped to the from-the-can alternative. And to avoid monotony, Aimee advises, "My simple lemonade recipe can quickly be turned into a strawberry-flavored glass of happiness or a refreshing cocktail in a matter of moments."
Pair these deceptively easy lemonade recipes with some homemade cookies and a few friends, and spring will officially be in full swing.
---
Southern Sweet Lemonade
1 cup sugar
1 cup water (for simple syrup)
1 cup fresh lemon juice (4 to 6 lemons)
3 to 4 cups cold water
Make a simple syrup by heating sugar and 1 cup water in a small saucepan until sugar dissolves completely. While sugar is dissolving, juice lemons. Add lemon juice and simple syrup to a pitcher. Add 3 to 4 cups cold water, more or less, to desired strength. Refrigerate for 30 to 40 minutes. Too sweet? Add more lemon juice.
TIP: For more intense lemon flavor and stronger color, zest 1 fresh lemon and add to simple syrup as you are making it. Once sugar has dissolved in the water, remove from heat, and let zest steep for several minutes, then strain when you add the simple syrup to the lemon juice.
---
Make mine strawberry!

Puree 1 pint of strawberries in a blender with 1/2 cup of water. Strain, and add to lemonade. Garnish with lemon and a sliced strawberry!
---
Make mine a cocktail!
In an 8-ounce Mason jar, muddle 3 basil leaves and fill with ice. Add 1 oz. gin and 2 oz. strawberry lemonade to a shaker, and fill with fresh ice. Shake, and strain into prepared Mason jar. Top with a splash of club soda, and garnish with a strawberry and basil leaf.
---
Easter Decorated Sugar Cookies
1 cup butter, softened
1 cup sugar
1 egg
1 tsp. vanilla extract
2 tsp. baking powder
2 1/2 cups all-purpose flour
Preheat oven to 400 degrees. In the bowl of a stand mixer, cream together butter and sugar. Add egg and vanilla extract. In a separate bowl, mix together dry ingredients and slowly add to cream mixture until fully incorporated. Turn dough out onto a lightly floured countertop, and roll out to desired thickness. Using desired cookie cutters, cut out shapes, placing them on a non-stick baking mat.
Bake in preheated oven for 7 to 10 minutes or until edges begin to turn light brown. Decorate as desired.
---
For more about Aimee Broussard, visit southernfromscratch.com, and be sure to check out Aimee's Pretty Palate for more fun recipes in every issue of inRegister.