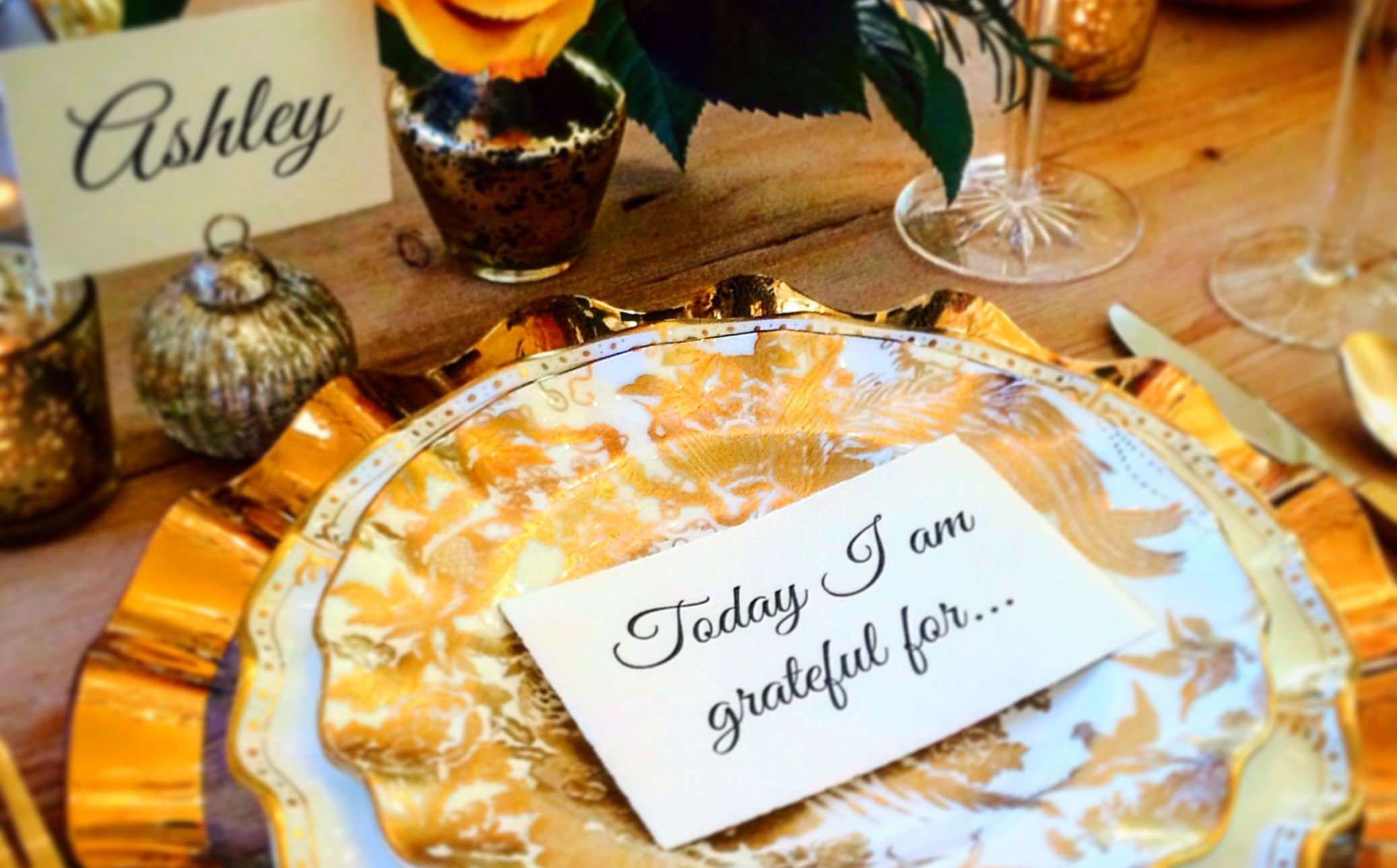 Publisher's view: Mind your manners
Entertaining is essential in the South, especially this time of year. It's as if the slammed schedules of the spring, the out-of-town madness of the summer and the football-laden nights and weekends of the fall have thrown us full force into holiday season with such a flourish that we can't remember if we've actually sat down for a proper meal in weeks or seen poor Aunt Hazel since President's Day.
It's time to slow down.
Of course this statement sounds completely asinine to most, because it's the holidays after all. Time for store hopping and stress shopping and the like. But it's also time to gather around the table for family meals, and that means slow cooking and story sharing that makes you remember why you even wanted a family in the first place. It's time to come in for dinner.
When I was a kid, we ate dinner most nights of the week around the table all together. It's what we did, and it was how I was raised. My mother thought those that didn't were heathens, and they just might not love each other much. To her, sitting down to dinner equals love.
Thankfully, my children know I love them even while they are having to eat in shifts because two of the four don't come in from swim team practice until 8 p.m., and that's just too late for the youngest to keep her face out of the cauliflower mashed potatoes. It's a season of life. But swim team ends and football practice fades and we find ourselves on a Wednesday night around the dining room table with napkins in our laps and elbows off the table taking turns talking about the highs and lows of our day.
Dinner slows us down.
When I was about 12 years old, my mother decided to have formal family meals after church on Sunday because she realized that my 10-year-old sister and I didn't know the proper way to set a table—with multi-course forks. Plus, the bad manners had about sent her to an early grave. She had witnessed too much disgusting shoveling of food and endured improper table talk long enough (my father included on both counts), and she was determined that she would not have young ladies in her care that didn't know where the dessert spoon was placed.
It was time for a schooling.
So my sister and I—still dressed in our Sunday best, because proper clothes encouraged proper manners—were taught to set a table with starched linens, fine china, crystal and her Chantilly sterling. Of course, we hated it. Especially since we were the ones who had to clear the table, scrape the plates and wash all the dishes by hand because china with a gilded edge can't go into the dishwasher. And because I desperately wanted to take my tights off. But the painful lessons stuck. I must admit that it served me well just a few years down the road when I was invited into the homes of others for proper meals, or when I went out to dinner with a date—I knew which fork to use and when.
Of course, meal time doesn't always have to be a formal affair. In fact, family and friends are throwing open their doors and serving their favorite fare more frequently because a proper place setting isn't always required these days. It's easier, it's casual and it's accessible. And coming in for dinner of any type always slows us down.
But just in case you find yourself at a white-tablecloth establishment surrounded by your peers: Your bread plate is to your left. Use the one on the right and you throw the whole table off. Hopefully—if you aren't scarfing down food and talking trash on top of it—you are forgiven.
---
Insight:
InRegister is proud to support the Association of Fundraising Professionals National Philanthropy Day luncheon. The event honors the generosity and the commitment of outstanding givers in our community—and we have quite a few. This year's event will be held at the Renaissance Hotel on November 20. To purchase tickets, go to afpbatonrouge.ejoinme.org/NPD2015.