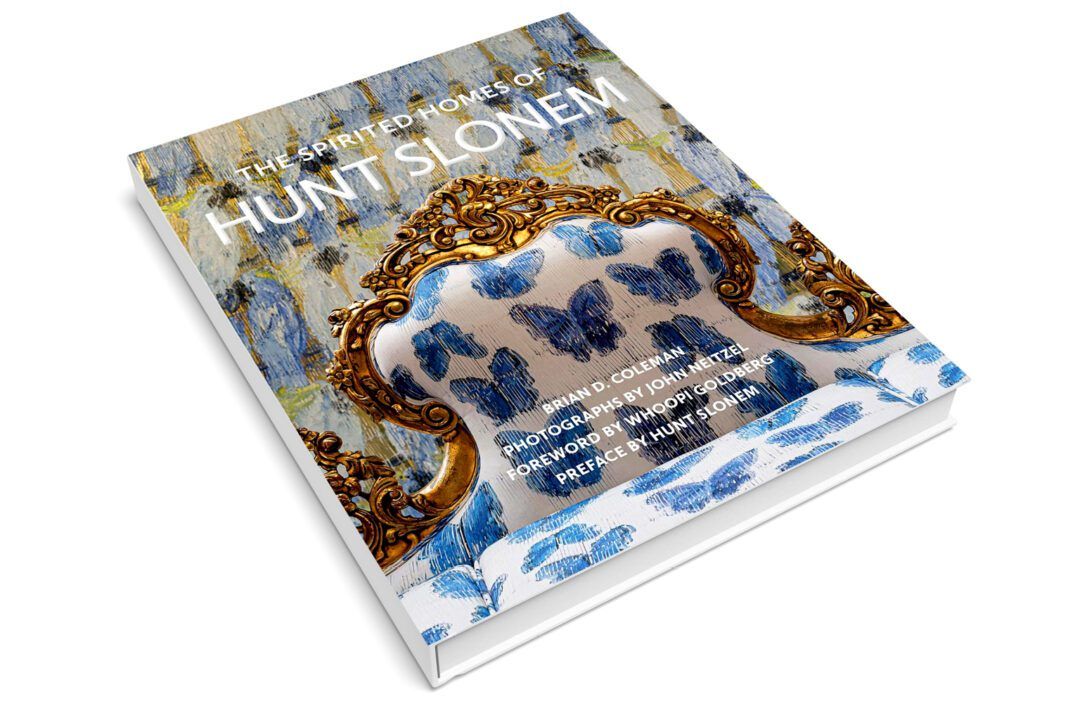 Off the page: 'The Spirited Homes of Hunt Slonem'
---
George Rodrigue's blue dogs, Ashley Longshore's bedazzled portraits and Hunt Slonem's bunnies, birds and butterflies are among the most sought-after works for art collectors across the country.
Since the success of his first solo show at New York's Fischbach Gallery in 1977, Slonem's neo-expressionist paintings and sculptures have been acquired by 250 museums including the Solomon R. Guggenheim Museum, the Metropolitan Museum of Art and the New Orleans Museum of Art. And for nearly a decade, his collaboration with Groundworks has made his bunnies, butterflies and even his portraits of Queen Elizabeth and Abraham Lincoln accessible to homeowners in fabric, rug and wallpaper form.
While many books have been written about Slonem's art, the most recent title is inspired by perhaps his most ambitious project: saving forsaken historic buildings.
Produced by writer Brian D. Coleman and photographer John Neitzel, The Spirited Homes of Hunt Slonem provides a guided tour of six of artist's eight homes, as well as his two studios.
"Realizing too many of the country's architectural gems have fallen into disrepair, Slonem has found himself drawn to these national landmarks, inspired by the depth of their age and old-world beauty," Slonem's website explains.
The book features Slonem's properties and studios in Louisiana, Pennsylvania, the Berkshires, New York City and Upstate New York.
Entire chapters are devoted to the Tulane graduate's two Louisiana historic homes.
His Lakeside Mansion was built in 1832 in Batchelor, La., on land once given to the Marquis de Lafayette by a grateful Thomas Jefferson during the Louisiana Purchase. With its long winding drive dotted with live oaks, the famously pink-hued home features a wrought-iron balcony imported from Paris and an elaborate series of gardens.
Located  in Napoleonville, Madewood is a National Historic Landmark, which was designed by Henry Howard and is considered one of the American South's finest Greek Revival mansions.
Each renovation draws on Slonem's neo-expressionist art, extensive travels, love of Victorian antiques and architecture as well as a sizable collection of 19th-century porcelains, parlor suites, pedestals, marble busts and jardinières.
"My homes are my life's work­—making old houses into a new form of my art," explains Slonem in the book's preface.
To be sure, Slonem's style is anything but minimalist. However, The Spirited Homes of Hunt Slonem provides more than 300 pages of infinite inspiration for anyone who wants to incorporate contemporary artwork, heirlooms and loved objects into their homes.