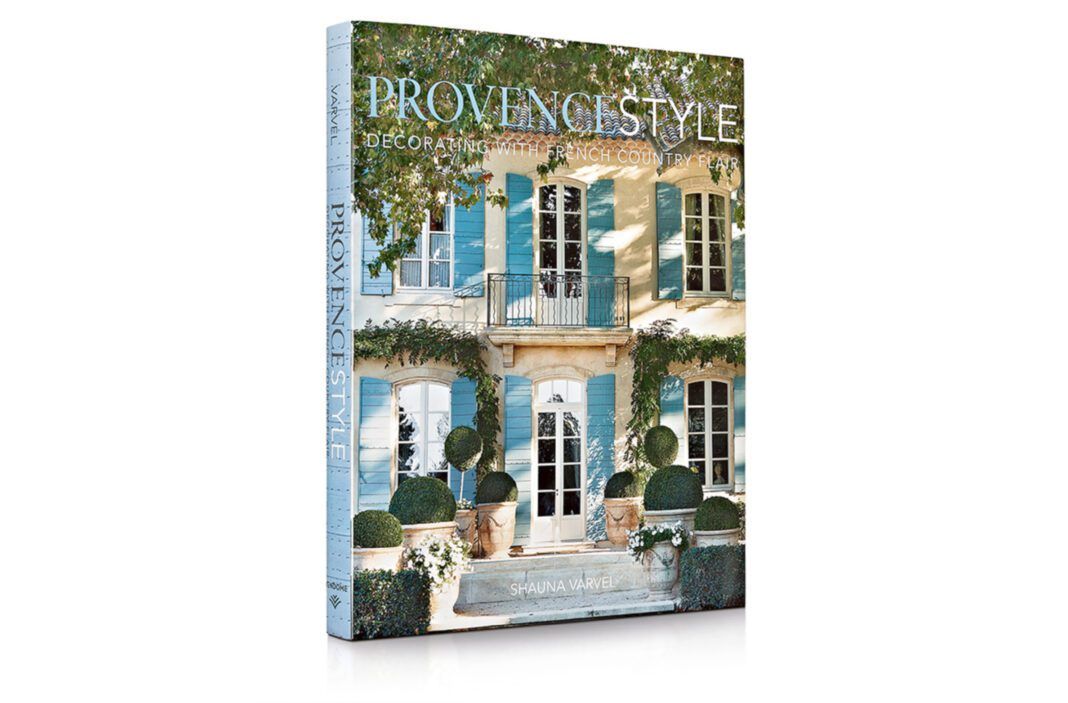 Off the Page: 'Provence Style'
---
There is perhaps nothing more French than showing up to landscape a 65-acre estate in a tweed jacket, an Hermès scarf and a beret. But that's exactly what happened at Shauna Varvel's Le Mas des Poiriers, an expansive pear farm property in Rhône valley that she purchased in 2015, when renowned landscape architect Dominique Lafourcade showed up daily during the estate's renovation. That anecdote is just one of the many that encapsulate the charm of southern France and help transport readers of Varvel's Provence Style: Decorating with French Country Flair coffee table book directly to the sought-after region.
"I was drawn to Provence as an escape," she writes in the book's introduction. "Living outside New York City with my husband and five children, I was enchanted by photos of the idyllic countryside, picturesque markets and simple way of life."
But she didn't pull the trigger on overseas property ownership after one visit to the area. It was 10 years of months-long summer getaways with her family before she spotted the home that felt like the right fit.
"There were many things that were appealing about this special property," Varvel writes. "We were initially attracted to the expanse of flat green land with easy access to water, and we adored the spectacular 200-year-old plane trees planted in three allées."
Beyond the gardens, though, the home needed work. Its 13,000 square feet were begging for a renovation. But not just any old renovation would do. Since the main building on the property is estimated to have been built between 1770 and 1820, the project called for experienced contractors and historically accurate finishes.
Varvel's book chronicles the lengthy renovation process—including her becoming a registered French farmer—that brought the entire estate back to life, as well as the French influences that inspired the home's effortless design. From ornate fabrics to custom paint colors to antiques sourced by Varvel herself, each space speaks to the relaxed-but-elevated French vision that drew Varvel and her family to the area in the first place. But it's not just about Varvel's own family. Le Mans des Poiriers is open for reservations, inviting guests from all around the world to experience all that Provence has to offer and make memories akin to those that keep the Varvel family coming back every year.
"The project was truly a labor of love," she writes. "Provence felt like home the first time we visited, but today, it really is home. And I am possibly the most contented farmer in Provence."