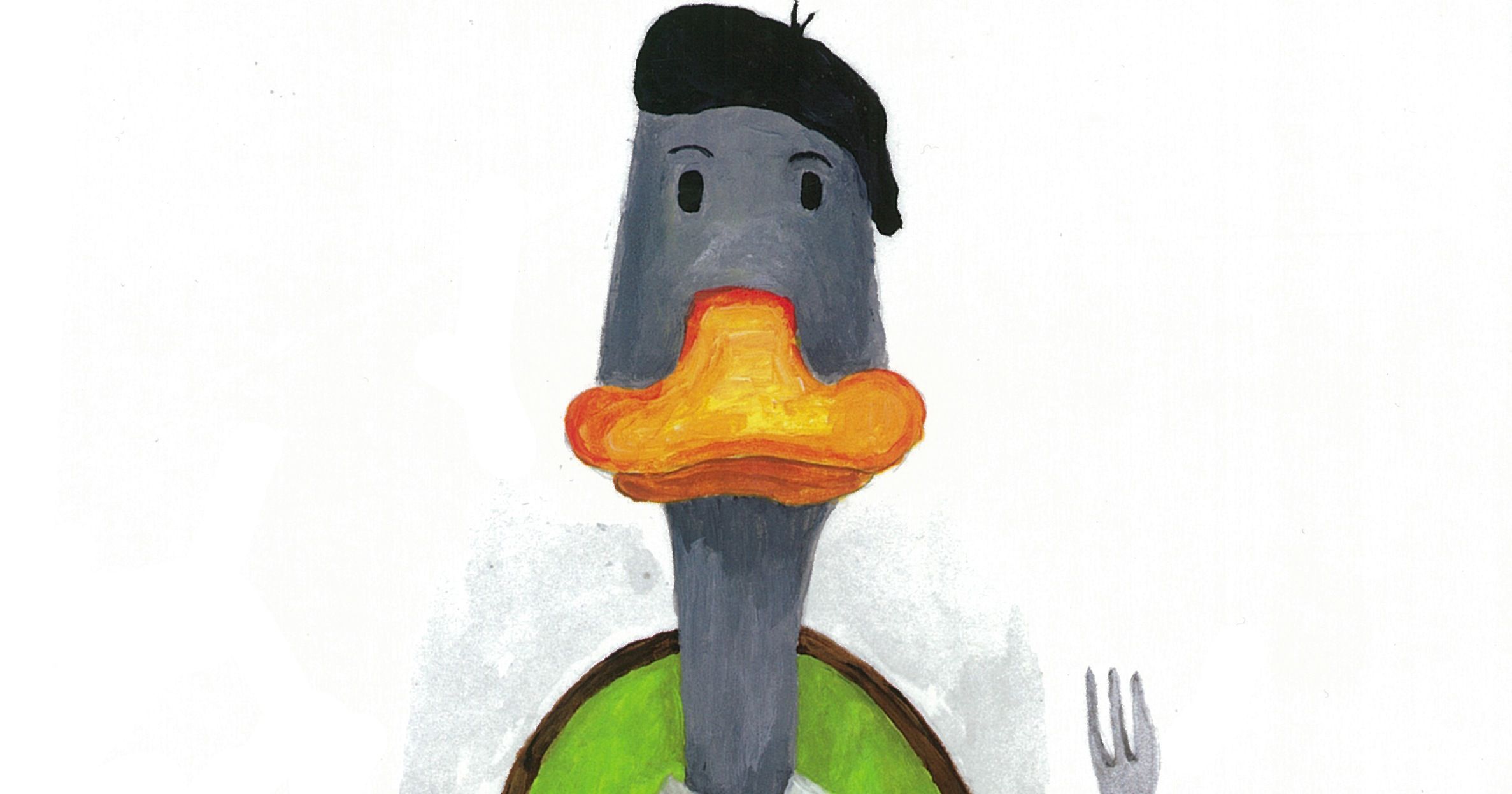 Inspiration came in the Target parking lot. Local foodie Tracey Koch—in an attempt to quiet her rambunctious toddler—handed the child a box of couscous to shake while buckling him into his car seat. Her son thought the name of the food was hilarious. "Does a goose eat couscous?" he asked his mom, laughing. "No, but we could make up a story," she responded. That was 11 years ago, and the idea stuck.
Koch wrote the tale, then teamed up with local artist Lauren Hawthorne as an illustrator in 2013. The duo launched the company Mixed Nuts Publishing. With the help of graphic designer Chanler Holden, Hawthorne and Koch created the book Georges: The Goose from Toulouse Who Only Ate Couscous. 
"It is truly a delight to have a piece of work that started off as a silly little story that I wrote for my son when he was a toddler turn into a book that hopefully will bring the same amount of joy to other kids," says Koch.
In the colorful book, picky-eater Georges limits his diet to couscous, while friends and family are eating fromage and spinach soufflé. He grows weaker, his schoolwork suffers, and he doesn't have the energy to play. This story creatively teaches kids about healthy eating through a delightful character that young and old will adore.
The books are being sold in Baton Rouge at Ruffles 'n Britches and Victoria's Toy Station. In New Orleans, they are available at Maple Street Book Shop and Garden District Book Shop. Plans are in the works for local Barnes & Noble and Books-A-Million stores to carry Georges soon.
"I have started writing the sequel to Georges," says Koch. "I am having as much fun this time as I did all those years ago. The possibilities are endless, and to us that is most exciting."