From farm life fun to bustling home bakers, here are inRegister's most-read cover stories of 2021
After another year of on-and-off mask mandates, uncertain plans and a tendency toward escapism, our top cover stories of 2021 still managed to stay down-to-earth. Hungry for a new hobby and looking for inspiration, we dove into the cottage baking scene in Baton Rouge. Prepping for the post-COVID era of special events and fundraisers, we reveled in our city's most stylish residents. And in the chill of February, we found a hidden gem in a farm-meets-home-meets-restaurant-meets-brewery in the nearby town of St. Gabriel.
Click the titles below to re-read the cover stories you loved best this year:
---
We had heard rumblings of Baton Rouge's local cottage baking scene long before our March issue dropped (we'd even placed orders and partook in these specialty pastries ourselves), but the last days of winter had us wanting to share that cozy world with you. In these five sweet profiles of local bakers working from the kitchens of their own homes, we whetted our appetites by learning a bit more about their origins (love stories set in France or at New Orleans trolley stops, anyone?), their signature creations and their work ethic.
---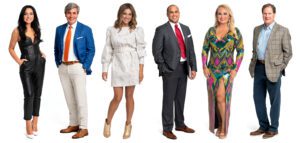 One of inRegister's most fashionable stories each year, our August cover story on the Baton Rouge Best Dressed Ball honorees turned out to be a bit ahead of the curve (thanks, summer surges of COVID-19 cases). Though the ball was postponed to October, our end-of-summer roundup of the city's stylish philanthropists still carried favor with readers. Click through to read our Q&A's with the honorees beside portraits in their finest attire, and browse our photos from the big event this past fall.
---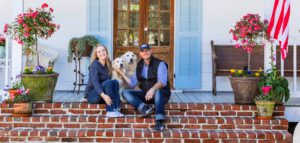 As it turns out, you were just as curious as we were when we heard about John and Joanna Haynes' St. Gabriel homestead complete with Texas Longhorn steer, barns full of animals, and—oh yeah—an on-site restaurant and brewery. So we brought you behind the scenes in this February cover story, photographing details like salvaged doors from The Bank Antiques in New Orleans, as well as windows from the former Cipriani's restaurant in Baton Rouge and Huey Long's University Lake house. Whether you wanted in on the eclectic décor or a brew and a bite from Istrouma Brewing and Feed & Seed, you helped make this our number-one story of 2021.