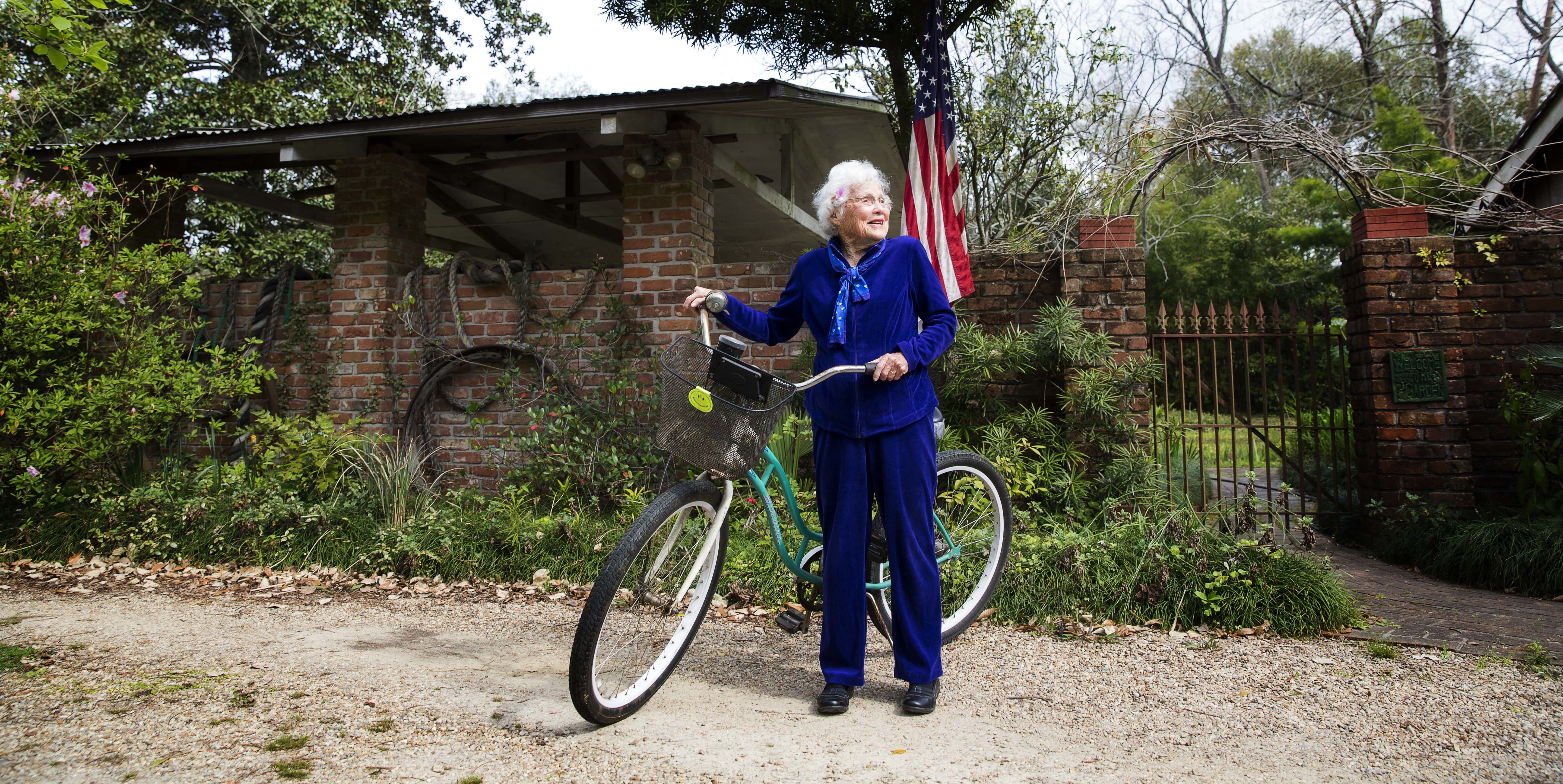 Local centenarian to compete in the National Senior Olympic Games this week
Julia Welles Hawkins has been competing in biking competitions for more than 20 years, from back in her younger days when she had only 80 or so years to her name, and has long accustomed herself to winning medals in states across the South. Now, the 101-year-old has taken up a new hobby—competitive running—and will compete today and Saturday in the 50- and 100-yard dash events at the 2017 National Senior Olympic Games in Birmingham. The games themselves aren't exactly new to her, though—Hawkins has already competed in four total, winning gold medals in the 5K bike race and 10K time trials on three separate occasions.
Still in the process of compiling a memoir of her long life, it looks like Hawkins, a retired teacher who enjoyed many decades with her late husband, the renowned physicist Murray Hawkins, will have plenty of tales left to tell.
To learn more about Hawkins and her extraordinary life of competition and adventure—including her marriage via telephone on the day of the Pearl Harbor attacks—check out our article from the April 2016 issue of inRegister.