The life in your years: A centenarian reflects on love and adventure
Baton Rouge centenarian Julia Welles Hawkins enjoys decades of love and adventure, even from the shade of her garden
---
As Julia Welles Hawkins tries to remember the precise year of a biking competition she once entered, she looks up at the ceiling to envision the past. "We were young," she recalls. "Pretty young. Eighty-five. Eighty, maybe." And that's how you know you're talking to someone who only a few months ago turned 100 years old.
She came in third place, by the way. On a hilly trail in Fort Worth with a terrain-appropriate bike her son-in-law ran out to purchase the morning of the race. She had never ridden on hills before.
Born in 1916 in Wisconsin, Hawkins lives in a Baton Rouge home—built by her and her husband in the 1940s—that flourishes with gardens tended with the ease of a simpler era. Flowering plums, white-barked birches and rows of decades-old bonsai sit among footbridges and bird feeders. A plain cross of driftwood rests on a central tree where Hawkins held a memorial for her deceased husband and revered LSU professor, Murray Hawkins, who passed away in 2013 at the age of 95.
"I met him on my first day at LSU in 1934," she says, remembering a registration party at St. Alban's Chapel. "He was so good-looking and clever—I went home and wrote about him in my diary."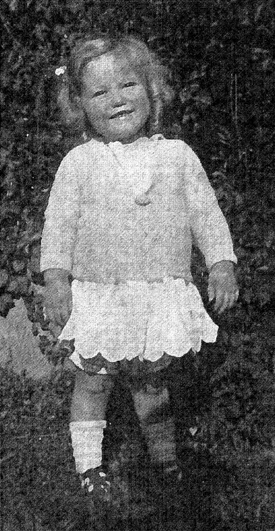 Although lucky in love, the fact that Hawkins even made it to college during the heat of the Great Depression serves as a testament to her family's approach to hardship.
"When I was about three months old, my family came to Louisiana by way of Chicago, on a little boat down the Mississippi River," she says. "My uncle captained the boat since he thought he knew everything about water and lakes, but he realized early on that he didn't know how to handle a rushing river. So he waited until he saw a larger boat and just followed in its trail."
After settling in Ponchatoula, Hawkins' family ran a tearoom, a hotel, and eventually a lakeside summer resort called Ponchatoula Beach. But when her older brother's investments in a restaurant and dance hall failed to attract money in the '40s, Hawkins and her family would count on a miracle to drag them out of debt.
Sure enough, it arrived just in time.
"A group of army men happened to be stationed by the camp," Hawkins says. "They ended up staying for two weeks, buying anything they could from us—cookies, candy, cold drinks. Lots of those things were rationed, but some of the men even went to the Coca-Cola factory and negotiated a delivery of 100 cases of Coke a day."
In that short amount of time, Hawkins' family managed to pay off their debt, and they did it in style, too.
"We had a dance every night," she says. "The men would bring school buses in from all over the parish, and a lot of girls in the area married boys they met there."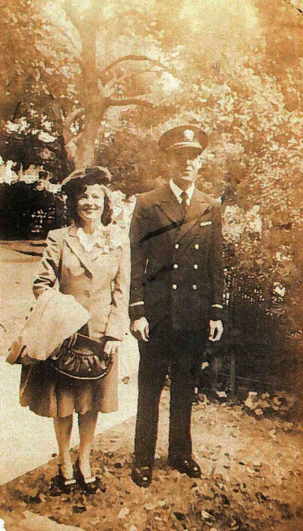 Hawkins, meanwhile, had already earned her degree in education and met her future husband, all while working three jobs in the university cafeteria, in an on-campus office, and as a model for the art department.
"In a bathing suit, of course," she adds.
By the close of the 1930s, Hawkins and Murray had yet to marry, with Murray basking in a recent M.S. in physics (he would later co-write the world-renowned textbook Applied Petroleum Reservoir Engineering). Soon, Murray's qualifications recommended him to an oil job in Tulsa, where his employer would not allow him to bring a wife or potential wife for economic reasons.
"They said he might even be sent to South America one day," Hawkins says. "So I thought: I'm going to do something fun, too."
Having already worked as a teacher in Donaldsonville and Brusly, Hawkins sought out a teaching position in Honduras, where she taught the fourth, fifth, sixth and seventh grades in a single schoolroom.
"It was a marvelous time," she says.
Still, by the first stirrings of World War II, Hawkins hadn't seen Murray for almost a year. He had been working for the Charter Oil Company at the soon-to-be-famous Pearl Harbor, and was there on duty in a small boat when the naval base was attacked.
Shaken by the experience, Murray contacted Hawkins as soon as he could to ask her an important question. Would she marry him? And also, would she marry him as soon as possible? Over the telephone, perhaps?
"I went into Ponchatoula where I could have a double extension," she says. "Afterward we talked for a few more minutes, and then that was it."
They wouldn't see each other again for another year, but all the while they sent countless letters back and forth.
"I've enjoyed reading them again this year," she says. "It's like he isn't dead—like he's out there writing letters to me and we're still young."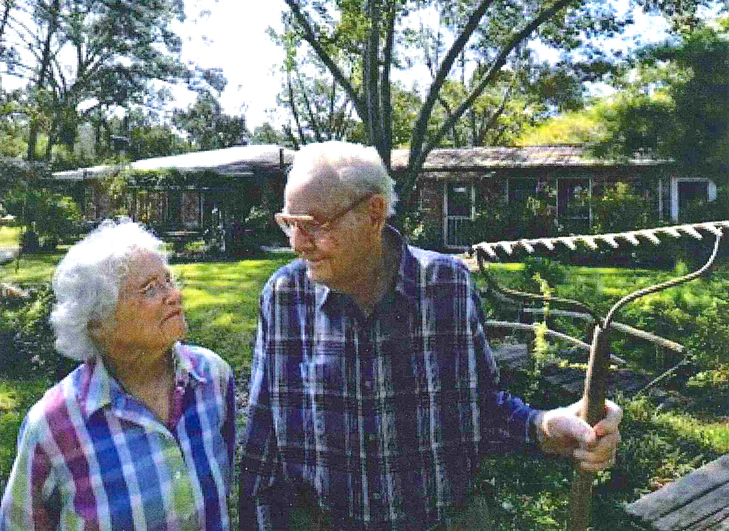 In the bound book on her end table, she still is. Typed into hundreds of pages with dozens of old photographs, Hawkins' life splays across the decades, from the birth of her three children to her visits to Europe and the 200 people to whom she sends Christmas cards every year. Her acquaintances included the Pulitzer Prize-winning author Robert Penn Warren and the botanical artist Margaret Stoner, whose watercolors decorate her sitting room among her son's wooden sculptures, another twisting bonsai and one of many "happy Buddha" statues collected through decades.
With 20 more years of stories soon to be added to her book of memoirs, readers in Louisiana might one day have the opportunity to revisit Hawkins' past for themselves, and in more pages than one small article can possibly contain. But for now, even the briefest preview is a glimpse into a life well lived.
"It's been wondrous," she says, looking out into her garden. "Wondrous."