ICMYI: inRegister's most-clicked stories from March
With March coming to a close and April quickly approaching, we're counting down our most-clicked online stories from this month. Your favorite stories feature everything from farm-to-school lunches to modernized interior design trends. Read on for the five that got the most attention.
---
5. Par for the Course: A new generation makes a home built by grandparents along the City Park Golf Course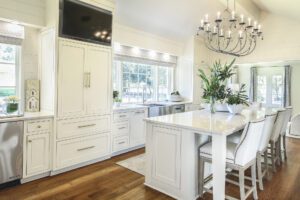 The countdown begins with this Baton Rouge family home featured in our March print issue. A mix of family history and a sleek renovation, it's no wonder why this story garnered so much attention.
---
4. On the rocks: Cocktail pools transform small spaces into outdoor oases
Zero-lot-line homes are popping up all over Baton Rouge. Because of the limited amount of space and intense summer heat, a cocktail pool is proving to be the best backyard option.
---
3. Lunch and Learn: Episcopal's "Chef Pat" is planting seeds aimed at making the school menu something to savor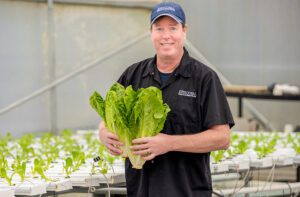 This feel-good story explains how Episcopal School's chef, Patrick Mahon, curates a farm-to-cafeteria menu using a hydroponic greenhouse for harvests and lessons. Staff rave about his fresh take and ingredients, and students receive healthy and palate-expanding lunches.
---
2. Get a taste of the coast with this refreshing design trend
Coastal grandma seems to be still going strong this month, coming in as the second most-viewed story for March. Click the link to view our instagram round up of summery decorating picks found here in Baton Rouge.
---
1. The farmhouse style is getting a modern twist
Southerners are still loving farmhouse style, especially as the trend transitions and updates. Being described as approachable and accessible, interior designer Sarah Cooper helps us break down a more modern take on the style in our most-clicked story from March.
---
Find more stories from this month and beyond at inregister.com, and check out the new issue on April 1.