Travel Journal: Grand Canyon river rafting
---
Seen through the eyes of: Nicole Hidalgo
Who went: My husband Lance and I
We went because: A fishing buddy of Lance's from Tennessee booked a 188-mile rafting trip down the Colorado River in the Grand Canyon as part of a class reunion and had two spots left on his raft. He asked us to join him, and he was the only person we knew on our raft. I have never been camping or whitewater rafting, and most of our friends couldn't believe I had agreed to "rough it." I wanted to challenge myself, and it was one of the best experiences I have ever had!
Hotel recommendations: Our accommodations were provided by Mother Nature. We camped every night on a cot under the stars (tent was optional but blocked the view of the stars and breeze). We traveled with Western River Expeditions, and they took care of all of the logistics. We rode a bus, plane and helicopter in addition to the raft, all within a span of six days!
Where to eat: Western River provided three meals a day for us, plus snacks. It was amazing to think of all the food and supplies they were able to pack on our raft. The menu was varied, and the guides did a great job preparing it for us.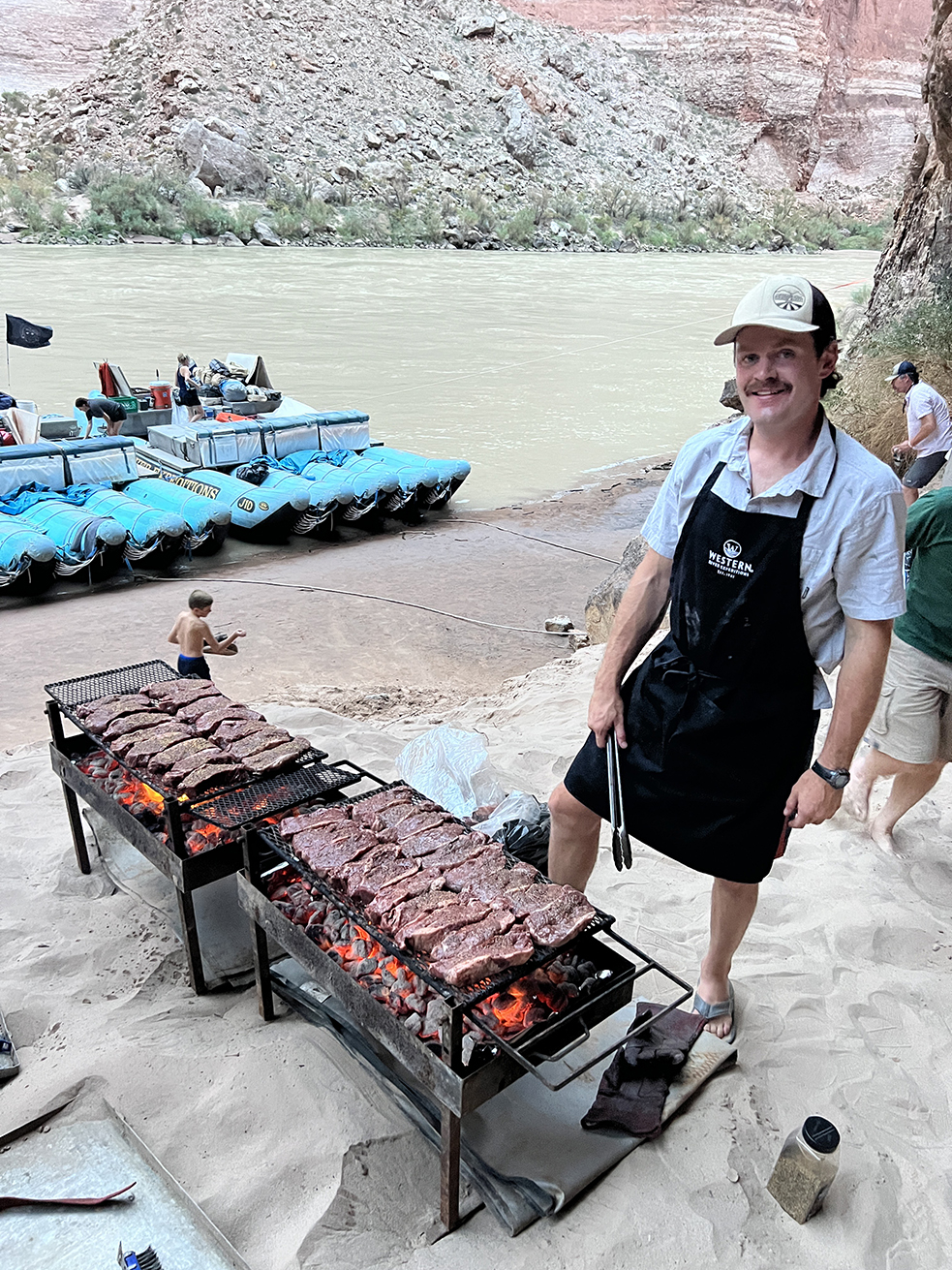 Favorite dish on the menu: On our last night, the guides prepared a "Captain's Dinner." I won't give away any secrets, but it was very special and memorable.
Item of clothing you shouldn't leave home without: The sun can be very unforgiving, so protective clothing and sunscreen are a must. My friend Leslie Houser had been the previous year and really prepared me. That was a huge help!
Favorite sights: The scale and beauty of the Grand Canyon are hard to describe from this vantage point. I imagined it would all start to look the same after a while, but I saw something new and awe-inspiring every day.   
Advice for beginners: The guides are very knowledgeable. Their love for the Grand Canyon is evident, and their goal is to ensure everyone is safe and has a great time. The rapids were really fun. They ranged from a level 1 to a level 10, so there was something for everyone.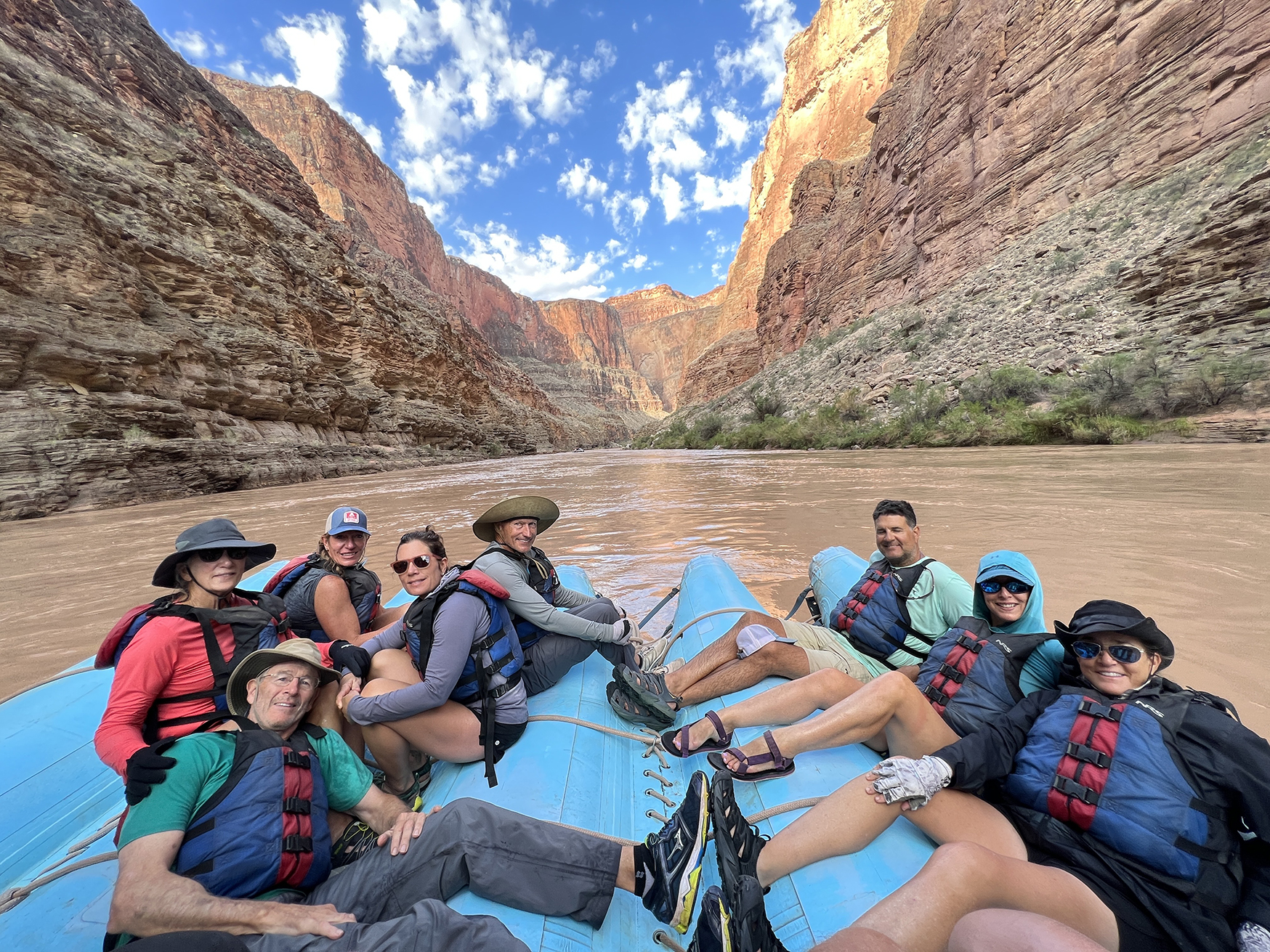 A great experience off the beaten path: The guides know a lot of secret caves, streams and waterfalls, so it's hard to identify which experience was my favorite. I really enjoyed the spots that included water. It was nice to relax and cool off!
Best part of the trip: Pulling up to a new place every night and finding a place to camp. Seeing the stars without any ambient light is something I will never forget. We could even see the satellites orbiting the earth!
Worth the splurge: There is a six-day, five-night option and three-day, two-night option. I can see how it would be tempting to choose the shorter trip for those not comfortable with making the longer commitment. I was nervous, but looking back I am glad we were only presented with the longer option. It takes a bit to settle in, especially for a non-camper like me.    
Not worth the splurge: You really don't need much. Invest in the basics like good sunscreen, protective clothing and shoes, but don't go overboard with camping supplies or gear. You'll be surprised at how little you need. The whole point of the trip is to simplify and unplug.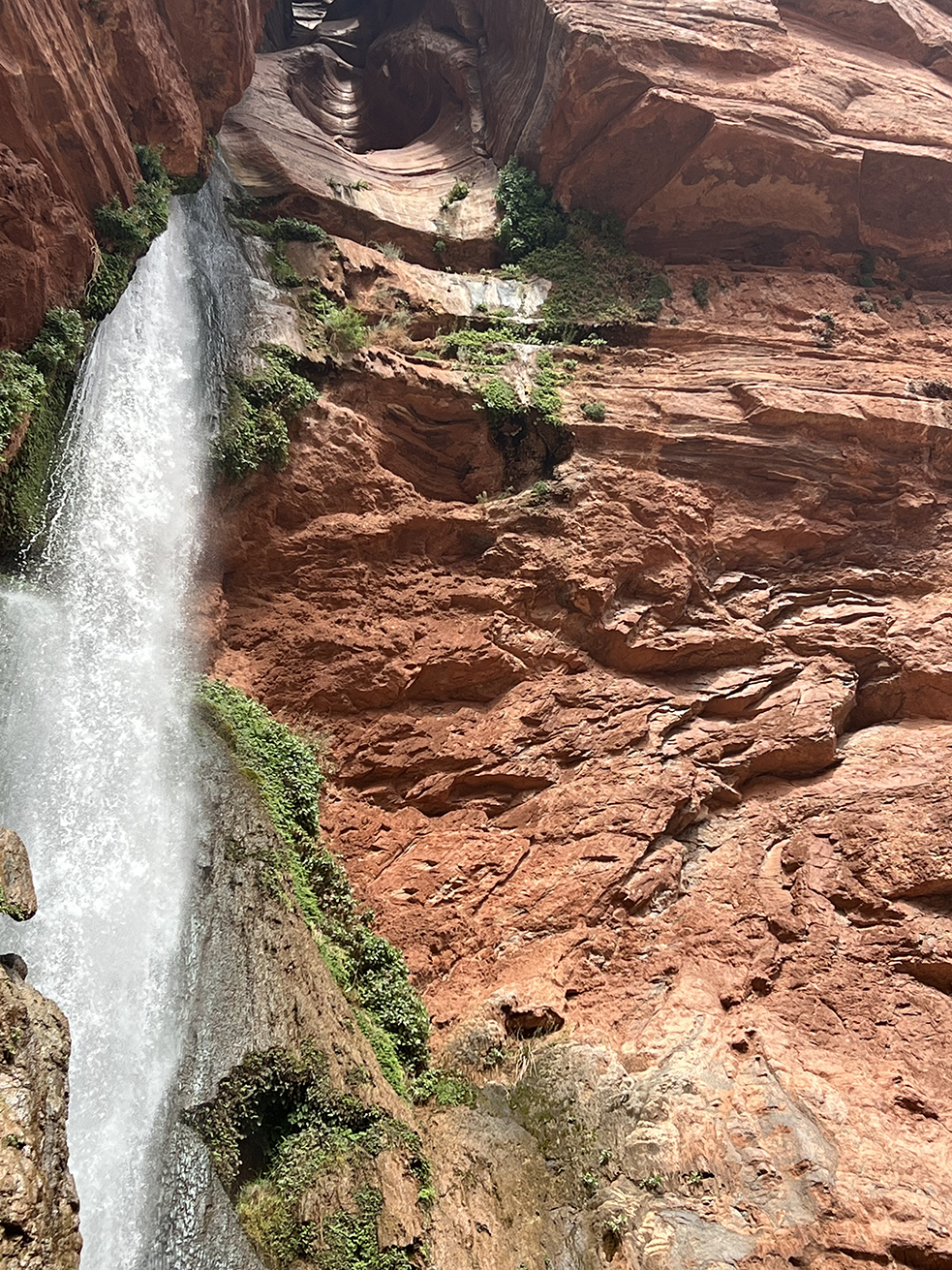 Something surprising we learned on the trip: We quickly bonded through shared experiences with our "raft mates." It takes a lot to set up camp and you learn to rely on each other and the importance of everyone contributing. Facebook helps us keep in touch, and we plan to host a couple of them at our camp in Grand Isle very soon!
Insiders' tips: We went during the monsoon season (mid-July to early September), but we were fortunate to experience rain briefly only one day. During this part of the summer, the runoff from the rocks turns the water brown. Although the water is still very clean, it looks dirty. In the early spring and summer, the water is very clear. Also, there is a satellite phone on the raft for emergencies.
We would suggest this trip to others because: Being completely disconnected from the outside world is healing in ways you can't imagine. I have never had a "vacation" from text messages, email and the internet. Being free from distractions allows you to be fully present and immersed in your surroundings and each other. It's a little scary to do when you have kids, but with a strong support system it's definitely doable.