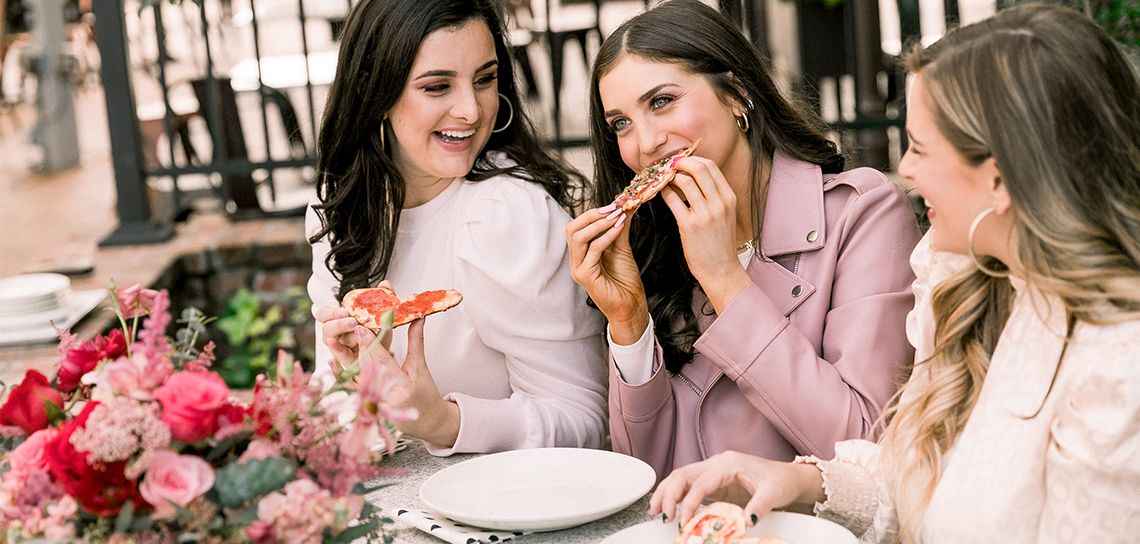 ---
It started as complete fiction and (not shockingly) morphed itself into a mainstream, celebrated, Instagrammable day of festivities. The idea of Galentine's Day first surfaced through actress Amy Poehler's character Leslie Knope in a 2010 episode of Parks and Recreation. Leslie proclaimed that the day before Valentine's Day was dedicated to the best gal pals in her life.
"Every February 13, my ladyfriends and I leave our husbands and our boyfriends at home, and we just come and kick it, breakfast-style," Leslie explained. "Ladies celebrating ladies. It's like Lilith Fair, minus the angst. Plus frittatas."
Leslie Knope's version of Galentine's Day was a long, boozy brunch surrounded by her besties. Fast-forward a decade and real-life ladies have easily embraced the commemorative day, happily stepping out for brunch, lunch, cocktails or dinner with females who support them the most. A celebration of sisters. So for Galentine's Day inspiration, we turned to Angela DiVincenti Babin of Angela Marie Events to help us concoct the perfect plan.
"Valentine's Day is such a couples celebration, which is why having Galentine's Day is so much fun," says Babin. "Why wouldn't you want to celebrate those special friendships in your life in addition to your loved one? You love those ladies too."
Babin set the scene with three different inspirations for a gals-only grouping. First stop: the spa. Treating yourself alongside your friends (and bringing a bit of bubbly) makes manis and pedis even more pleasurable. Ladies who lunch might enjoy a festive noonday dining experience complete with creative cookies. And later, cocktail hour (or hours) can be topped off with tantalizing sweets for the after-work group.
"Galentine's Day is great fun, and it's easy to make it special," says Babin. "Just add a few customized items—specialty drinks, cards, cookies, decorations—to make the day memorable."
RESOURCES
Coordinator & Florals: Angela Marie Events
Hair & Makeup: Avant Tous Beauty Bar & Spa
Clothing & Bags: Posh Boutique
Illustrated cards: Rachael Roxanne by Hand
Pizza: Flambée Café
Cocktails & Dessert: Bistro Byronz
Straws: Giggles
Cookies: Sugar Kettle Cookie Company
---
SPA CELEBRATION
Kick up your polished toes and take a slow sip of Champagne. A girls' day at the spa is indulgent indeed.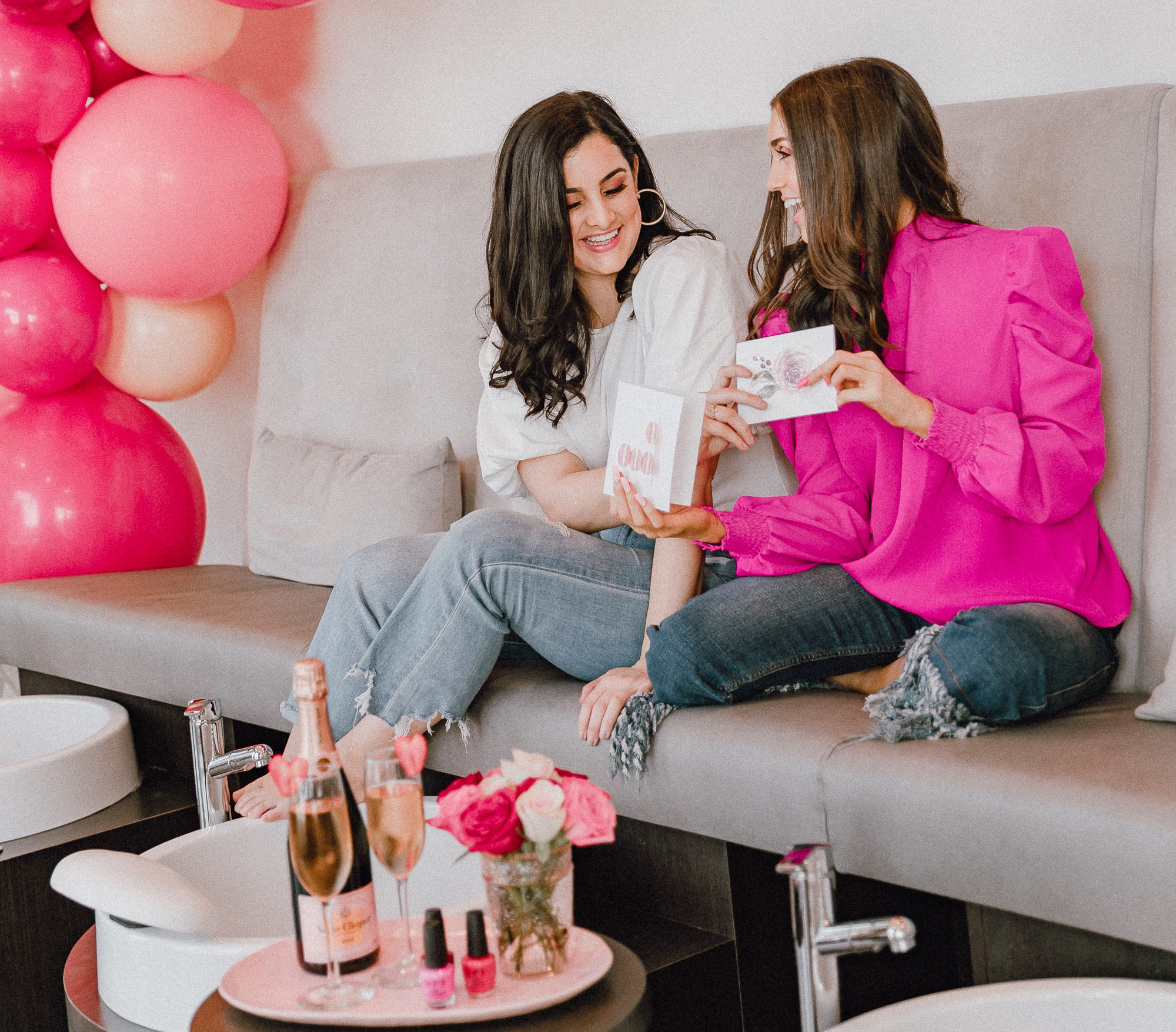 ---
LUNCH LADIES
What could be better than heart-shaped pizzas just perfect for patio weather? It's a great reason to get out and not go back in (to the office).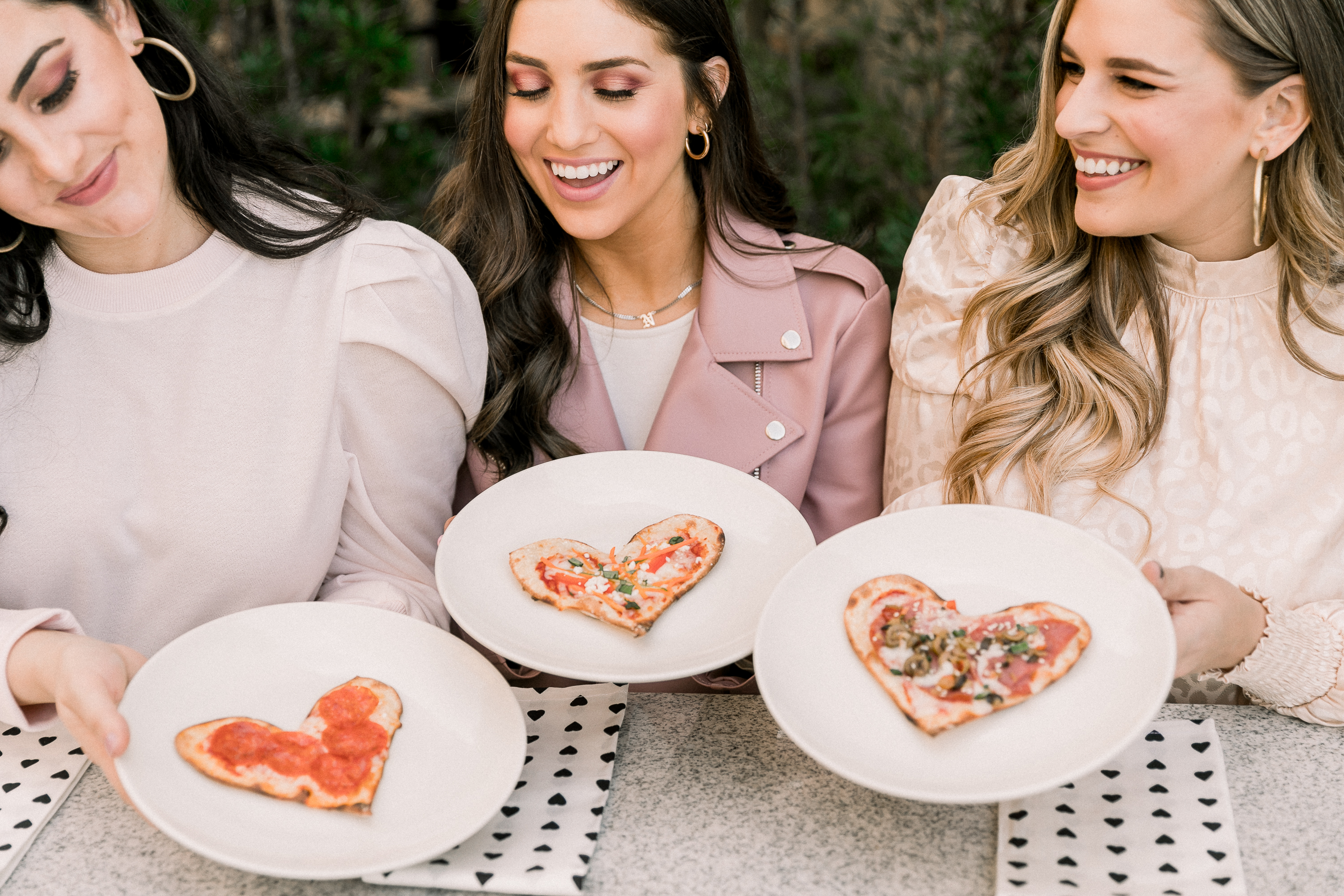 ---
COCKTAIL CONSPIRACY
A Petit Strawberry Vodka Freeze, a Strawberry Mojito, and a Kir Royale (Champagne with a splash of raspberry liqueur). All sipped through a sugary straw. What's not to love?