Try these activities with your kids before school is back in session
While you may be getting excited for the kids to finally start school again, now is the time to soak up these last summer moments with them while also getting their brains ready for the first day. Whether you're doing one of the activities below or not, quality time with your kids is time well spent, and they'll be better prepared for the school days ahead.
---
Safari Night at the Baton Rouge Zoo
Sleep among the tigers and snakes for an overnight trip to the zoo your kids will never forget. Choose one of four themes to guide the activities and tours for the night, and don't forget your sleeping bag and pillow. The program, which has a group minimum of 15 people to secure a date, will continue every Friday and Saturday evening year-round, in case you don't get the chance to try it this summer.
---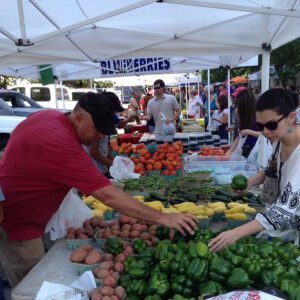 Red Stick Farmers Market
Grab some fresh produce from the Red Stick Farmers Market at one of the two weekly markets around town. Let them learn about purchasing locally sourced products, and get their assistance in the kitchen afterwards so they can taste the difference. Check out our archives of recipes for inspiration at inregister.com/cuisine.
---
Family Hour Stargazing at LASM
Every Saturday through August the Irene W. Pennington Planetarium offers a stargazing show that the whole family will enjoy. Starting at 10 a.m., watch the stars during a presentation and a featured show afterwards. Check out all of the events happening at the Louisiana Art and Science Museum at lasm.org.
---
Rock climbing at UpTown Climbing
Rock climbing is a great activity for improving strength, endurance and coordination. It's also an easy way for kids to get their exercise in and built-up energy out. UpTown Climbing also offers over 60 rope stations, if climbing isn't for them.
---
Scavenger Hunt
For homemade fun that's free, put together your own scavenger hunt around the house (or even around town) and get them thinking. For older children, allow them to put a scavenger hunt together for you to complete.
---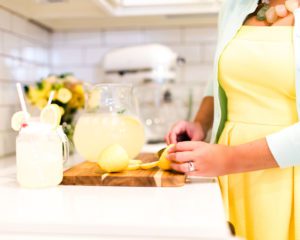 Lemonade Stand
Another at-home activity that won't break the bank is a lemonade stand. Kids can learn about counting, managing money and so much more. Allow them to help make the lemonade for yet another life lesson. Check out this sweet lemonade recipe from inRegister food columnist Aimee Broussard.