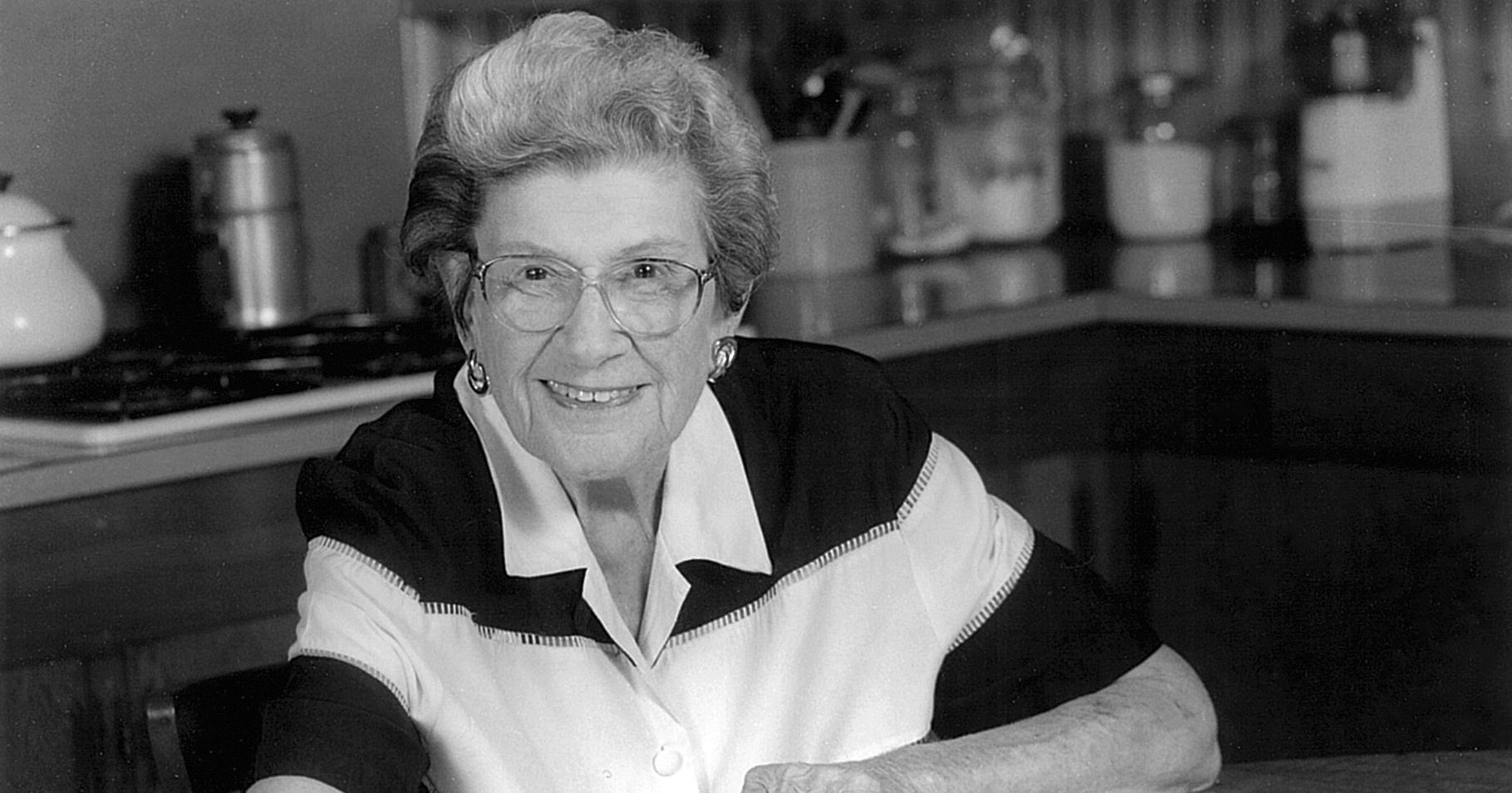 Column: Food for the soul
Sweet Mama in her kitchen, 1998
"Just sprinkle a bit of sugar on top of the cabbage and let it cook down," says my mother-in-law. "The sugar is key. It cuts the bitterness of the cabbage."
I juggle the phone on my shoulder while hovering over a Dutch oven with a fistful of Dixie Crystals. I then rattle off to her all the following cooking steps that I know by heart to confirm that I'm not missing anything in the smothered chicken recipe. I do this every time. Every time.
Her recipe is not written down anywhere.
And although I know Nana's Smothered Chicken well enough, weeks—even months—may have passed between now and when I made it last. Basketball games, school projects, sick children and weeks' worth of other recipes have clouded my memory. Let's face it: my memory is shot.
And I can't remember whether I let the cabbage cook down first before adding the braised chicken, or just add the chicken to the top and let it all cook down. Nana knows.
When I first married her son, I was amazed at how much the woman would cook. We would show up at my in-laws' home in Eunice, and a south Louisiana feast would await us: chicken stew, gumbo, steak and rice and gravy. For lunch. She would start chopping onions first thing in the morning and by noon everything was ready and on the stove, the kitchen was spotless, and my husband was in heaven. He loves the smell of onions in the morning.
Note to self: I had some learnin' to do.
So I started watching the way she cooks. I always could follow a recipe and my mom had taught me well, but this south-Louisiana-style cooking was different than the north-Louisiana-inspired fare that I grew up with. It was braised and smothered and slow-cooked in a way that made even the toughest cuts of meat fall off the bone after a few hours. I hovered over the stove while Nana cooked, and I asked a lot of questions. I've attempted to write instructions down, but the recipes change depending on availability of ingredients. "Sometimes I add chicken broth, but you don't have to," she will say. "If you have any bell peppers, you can add that too. Whatever vegetables you have on hand are good. Don't forget the bay leaf."
So I experiment. And I call. And she walks me through the steps.
When Nana's beloved mother—known by all as "Sweet Mama"—passed away, I inherited her aluminum Dutch oven. It is priceless to me. Many happy afternoons were spent around Sweet Mama's kitchen table in her small house in Opelousas, where neighbors and family would gather. She always had something simmering on the stove. "While we were eating breakfast at Sweet Mama's, she was cooking lunch, and we were all talking about what we would have for dinner," said a family member recently.
And although I now own an array of enameled cast-iron Dutch ovens, Sweet Mama's aluminum version is the one pulled out for certain south Louisiana staples. I would grab it in a house fire.
All of our family festivities—and there are many—revolve around food and the cooking of food. Bigger events involve pig roasts, crawfish boils and my brother-in-law's award-winning jambalaya. Smaller, family gatherings always involve a number of meats and vegetables so that nobody goes home hungry. And everyone leaves with leftovers to take home.
Thankfully cooking makes me happy, and it keeps me sane. It's a form of therapy. I might have lost a child in the piled-up laundry, and the bushes need trimming and the mail needs sorting. But there are short ribs in the oven that are about to come out, and the wine is open. It's south Louisiana soul food at its best.