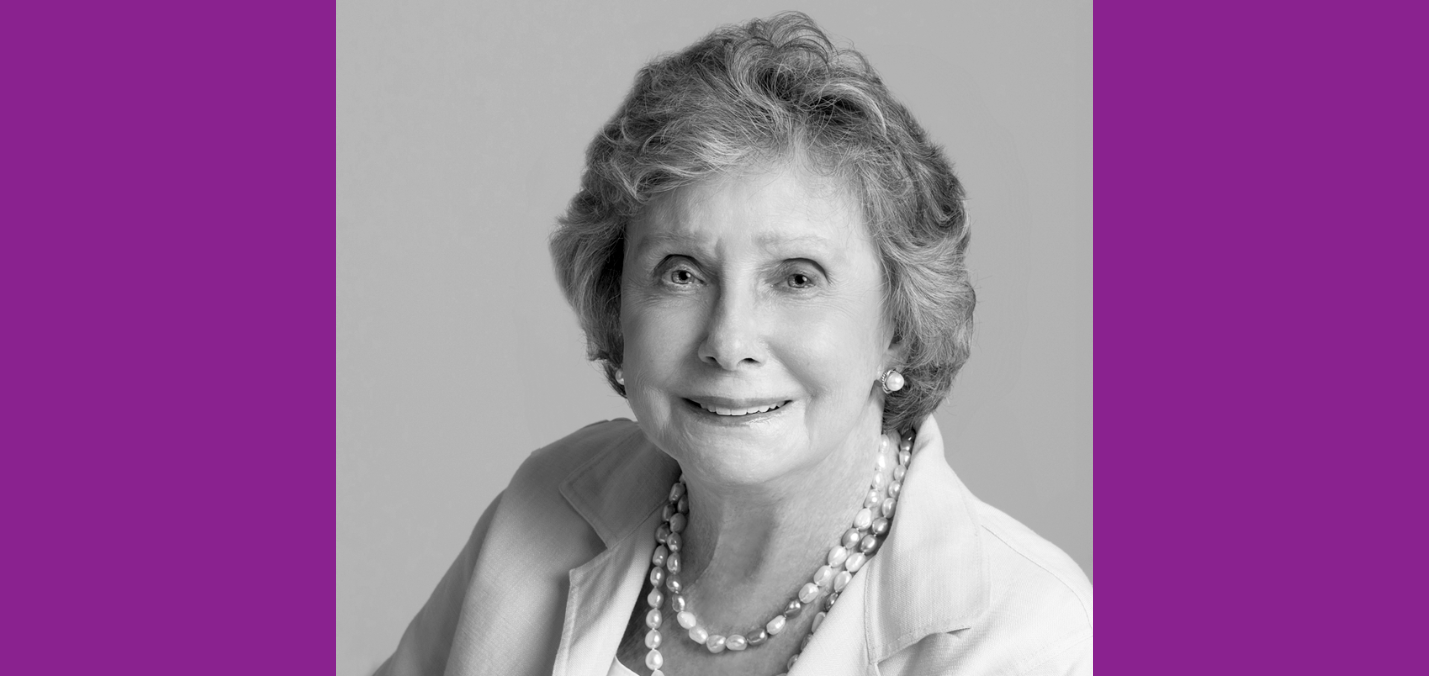 In Character: Mary Sue Chambers
Mary Sue Chambers… a person of character
---
CONSIDERING, she has been a big supporter of music and music education in the Baton Rouge community for decades—ever since she graduated as a piano major from the LSU School of Music in 1950. She recognizes the value of music and the arts in our lives, and has dedicated her life, her financial resources and her energy to making music available in the city.
CONSIDERING, she was involved in the Baton Rouge Symphony Orchestra in the early days, when there was no office and little resources. She spearheaded the youth concerts, helped with fundraising, and was even roped into selling season tickets. "I told them I had never done that before. They said that no one had. But there was an office in the Sears building on Florida that I could use, and I could sit at the desk in the mezzanine one day a week and make phone calls." They sold more tickets than had ever been sold before.
CONSIDERING, she has always been a big supporter of LSU's College of Music & Dramatic Arts and was recently inducted into its Hall of Distinction. She has been part of fundraising efforts over the years and has been an active board member as well. She still attends musical events there and delights when she receives upcoming programs about events and concerts taking place.
CONSIDERING, music has always been a part of her life. During the Great Depression, due to financial reasons, her family moved in with her grandmother, who lived in a very small town in south Mississippi. There, she learned to play the piano from her grandmother. Later, after her family moved to Monroe, her grandmother sold her own piano so that her parents could buy Mary Sue a piano for practice. She eventually took lessons once a week in high school when her family could afford it.
CONSIDERING, she credits her involvement with the symphony and with the university with bringing her great joy. "Music has kind of been the center of my life. There have been so many friends that I've met. And there are lots of social events that surround each group.
CONSIDERING, she looks fondly on the years she has spent promoting music interests in the city. "Some of it is a lot of work, but all of it was a lot of fun because it was working with interesting people. I've always loved working with musicians."
---
Publisher and Editor Ashley Gordon nominates a person of character from the Baton Rouge community each month. 

[email protected]