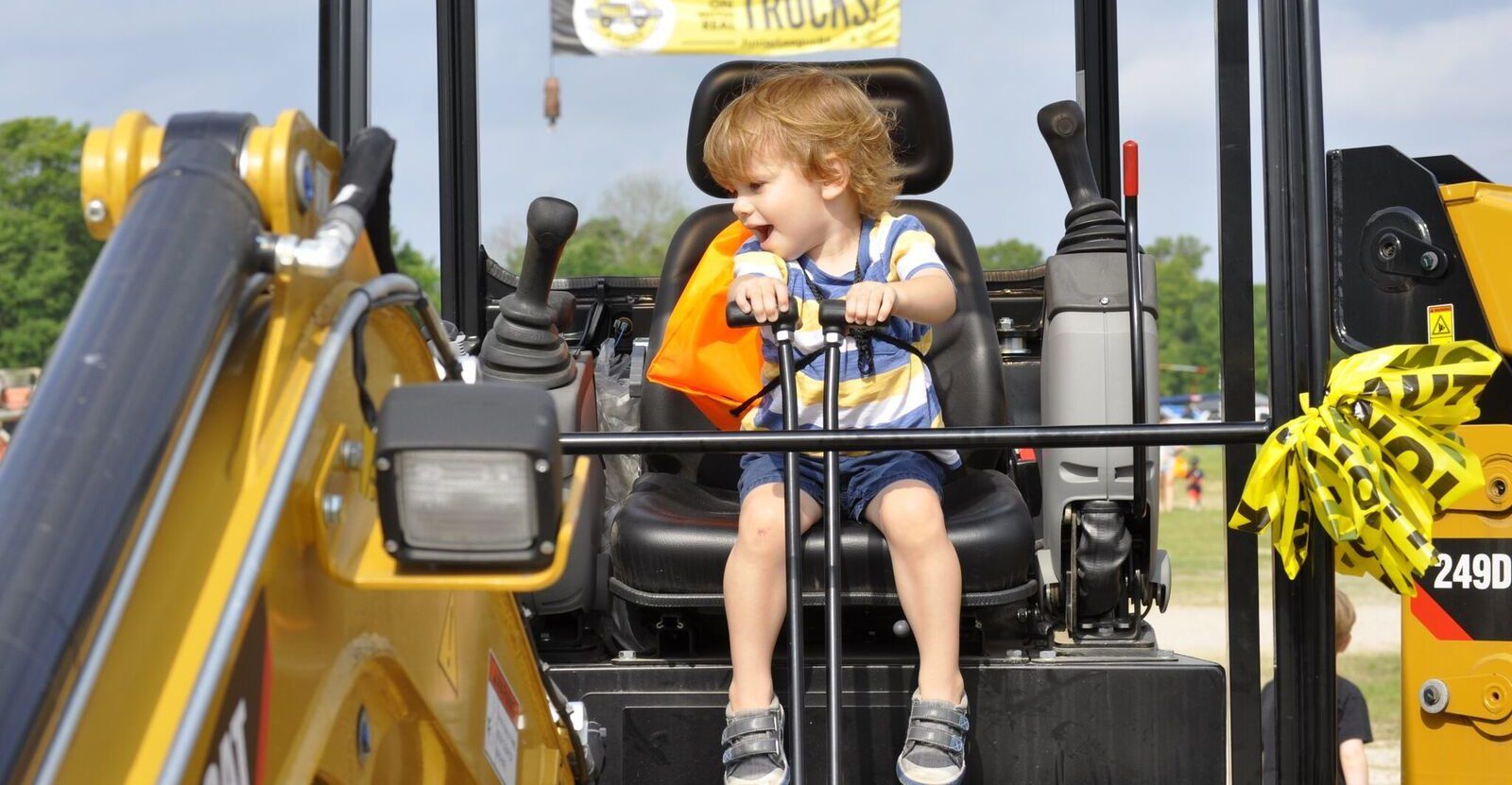 Treasure hunting, truck touching, and fancy felines: Fun and one-of-a-kind events coming to the Baton Rouge area
Looking for a fresh way to spend these spring weekends? This weekend and next, Baton Rouge and surrounding areas are offering three unique, affordable and family-friendly events to add some flavor to your routine.
Jackson Assembly's 53rd Antiques Festival and Tour
Spend some time wandering through treasure in the charming historic district of Jackson, Louisiana. The 53rd Jackson Assembly Antiques Festival and Tour promises a weekend enriched by culture and thrilled by one-of-a-kind finds, all against a background of 19th-century architecture. On March 23, 24 and 25 from 10 a.m. to 5 p.m., guests are invited to peruse fine antiques and collectibles from select dealers across the country. The festival will be centered in two historic buildings saved and restored with funds collected from previous years' events. Guests will also enjoy regional eats from Feliciana's finest chefs at the McKowen store basement, as well as a self-guided tour of the Historic District, which includes three historic churches and the original 1820 courthouse of the Felicianas. In the Charter Street Studios, regional artists and artisans will present and sell their work throughout the weekend. Tickets can be purchased at the Jackson Assembly Show's headquarters on Charter Street in downtown Jackson for $10, covering unlimited return privileges throughout the weekend for the Antiques and Art Show and tour.
Junior League of Baton Rouge's 3rd annual Touch a Truck Event
For the third year in a row, the Junior League of Baton Rouge is hosting its Touch a Truck event, encouraging families in the community to interact with the vehicles that serve and protect Baton Rouge. Held at the BREC Fairgrounds on Airline Highway on Saturday, March 24, this event lets kids get their hands on construction equipment, fire trucks, police cruisers, ambulances, helicopters and more. From 10 a.m. to 2 p.m., kids can climb, explore, and make all the noise they want with sirens and horns galore. However, there is also a Silent Hour option from 9 a.m. to 10 a.m. for children and adults sensitive to noise and light. On site, families will also be able to interact with live farm animals, take part in safety demonstrations, treasure hunt in the Angelle Materials Dig Zone, and more. Tickets are $10 for adults and children over two, and cover admission, free food and drink, and entry into event giveaways. They can be purchased here or by calling (225) 924-0298.
Greater Baton Rouge Cat Club's 45th Annual Cat Show
Fans of the fancy and the furry will gather next Saturday, March 31, for the Greater Baton Rouge Cat Club's 45th annual Cat Show. The show will feature a diverse array of 225 of the finest felines in the country. Represented breeds include Abyssinian, Russian Blue, Sphinx, Main Coons, Siamese, Oriental Shorthairs, Ragdolls, Chartruex, Persians, Siberians, Bengals and, of course, the lovable housecat. All will be competing for the esteemed Best of the Best Award, presented at the end of the show. Vendors present will offer a plethora of pet products, and rescue groups Cat Haven, CAAWS and Project Purr BR will have cats and kittens available for adoption. The show will take place at the Lamar-Dixon Expo Center from 10 a.m. to 5 p.m. Admission is $6 for adults and $4 for seniors and children under 12.