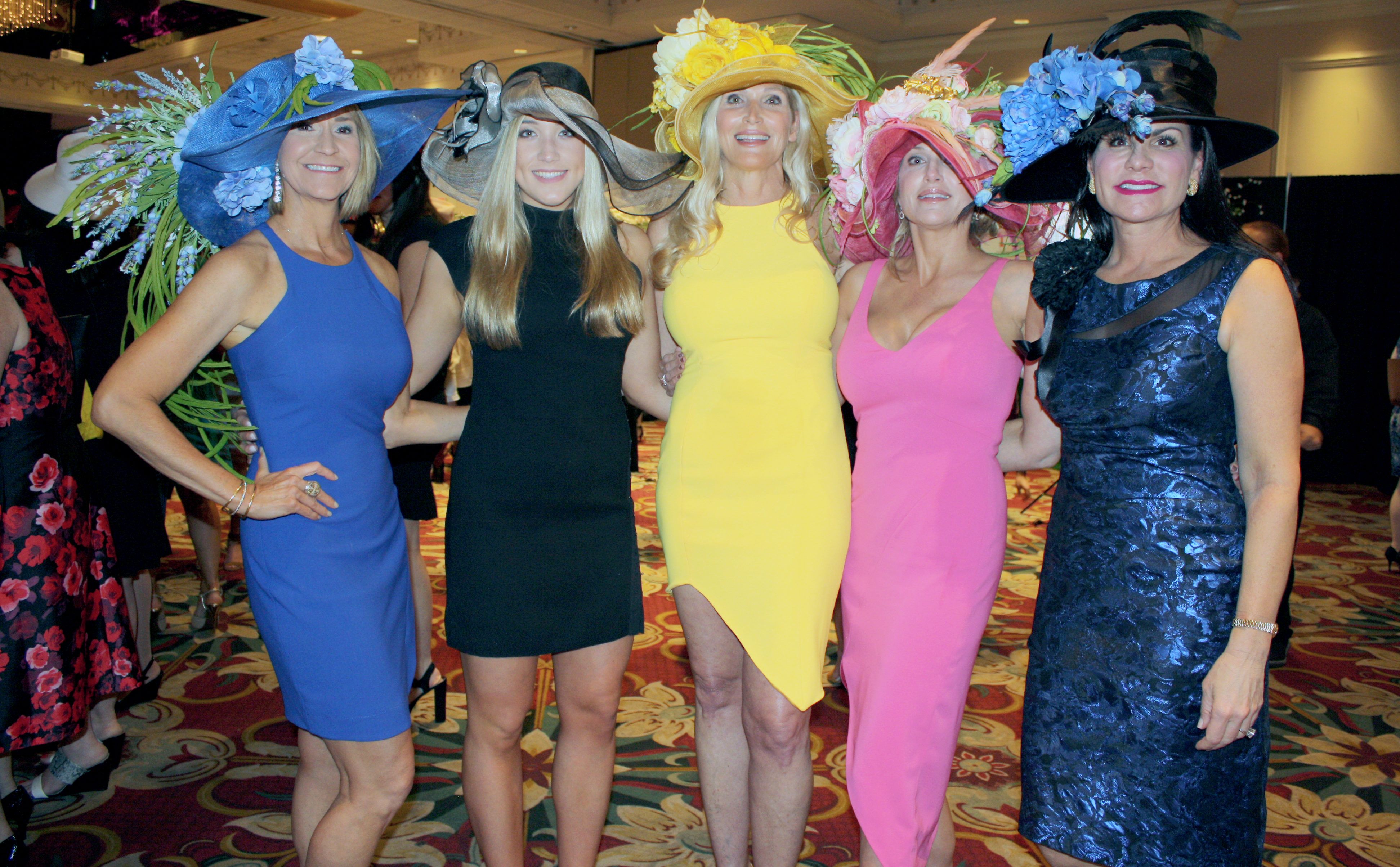 Turning heads: The history of Baton Rouge's Mad Hatters fundraiser
"There is something about a beautiful hat," The Register publisher Orene Muse once said, "that gives you a feeling of being sure of yourself and enjoying yourself." That passion for headwear fashion—along with a desire to give back to the Baton Rouge community—led Muse to launch the Mad Hatters charity benefit in 1956. Along with Elise Rosenthal, Muse spearheaded the early events and sparked a renewed interest in millinery among women in the city.
Combining Wonderland whimsy with fashion shows and prize giveaways, the Mad Hatters gatherings attracted increasingly large crowds to venues including the Capitol House Hotel and Independence Hall. In its first few years, proceeds from the Mad Hatters party went to the March of Dimes, but when the polio vaccine essentially eradicated that disease, organizers chose new beneficiaries. Archived issues of The Register, which featured Mad Hatters personalities on its cover each year, note that the 1963 event benefitted Volunteers of America, while the 1970 festivities were dedicated to the Louisiana Arts and Science Center.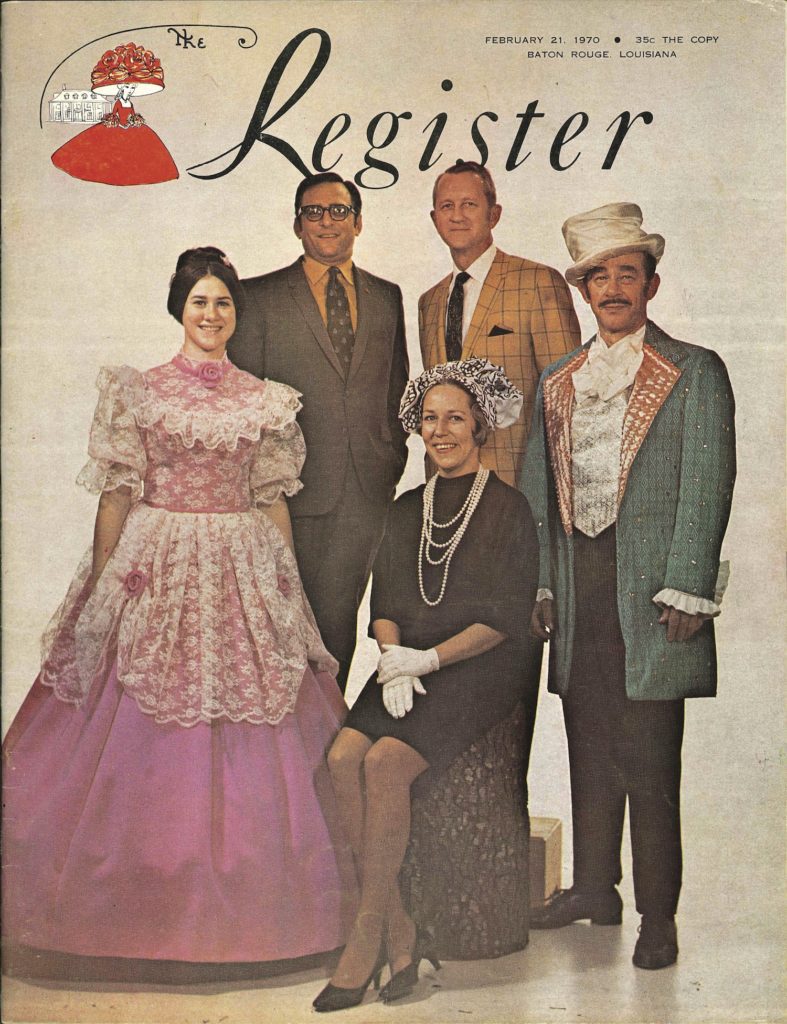 Planners hit pause on this Capitol City tradition in 1978 and revived it as a one-time benefit for the 1984 World's Fair. In 1988, the Baton Rouge Symphony League stepped forward to put the party back on the annual social calendar for good.
"It has evolved over the years since then," says league member Nicole DeMoss, who chaired the Mad Hatters luncheon in 2018 and 2019. "They were known for bringing down big fashion designers from New York for the fashion shows, while now the focus is more on spotlighting local stores."
Another big change in recent years is the advent of an overarching theme, something that DeMoss says has prompted a larger number of younger women to attend. Groups often plan for months to coordinate their chapeaux in styles suiting motifs ranging from "Viva Las Vegas" to "The Great Hatsby." Some take the theme beyond headwear to include full outfits—think mermaids for 2019's "Under the Sea" or breeches for a Derby-themed day in 2017.
One element that remains constant is the focus on giving back. As the single largest fundraiser for the Baton Rouge Symphony Orchestra, Mad Hatters has contributed about $50,000 to BRSO and its Louisiana Youth Orchestra over the past 20 years, DeMoss says.
The 2020 Mad Hatters theme will be officially announced at the league's Guest Day Brunch on September 25, but DeMoss hints that guests will want to get out their passports for a global adventure on March 19.
"I think it's a great way to bring women together for a fun event and to support the arts," DeMoss says. "Every penny that we raise goes back to them."