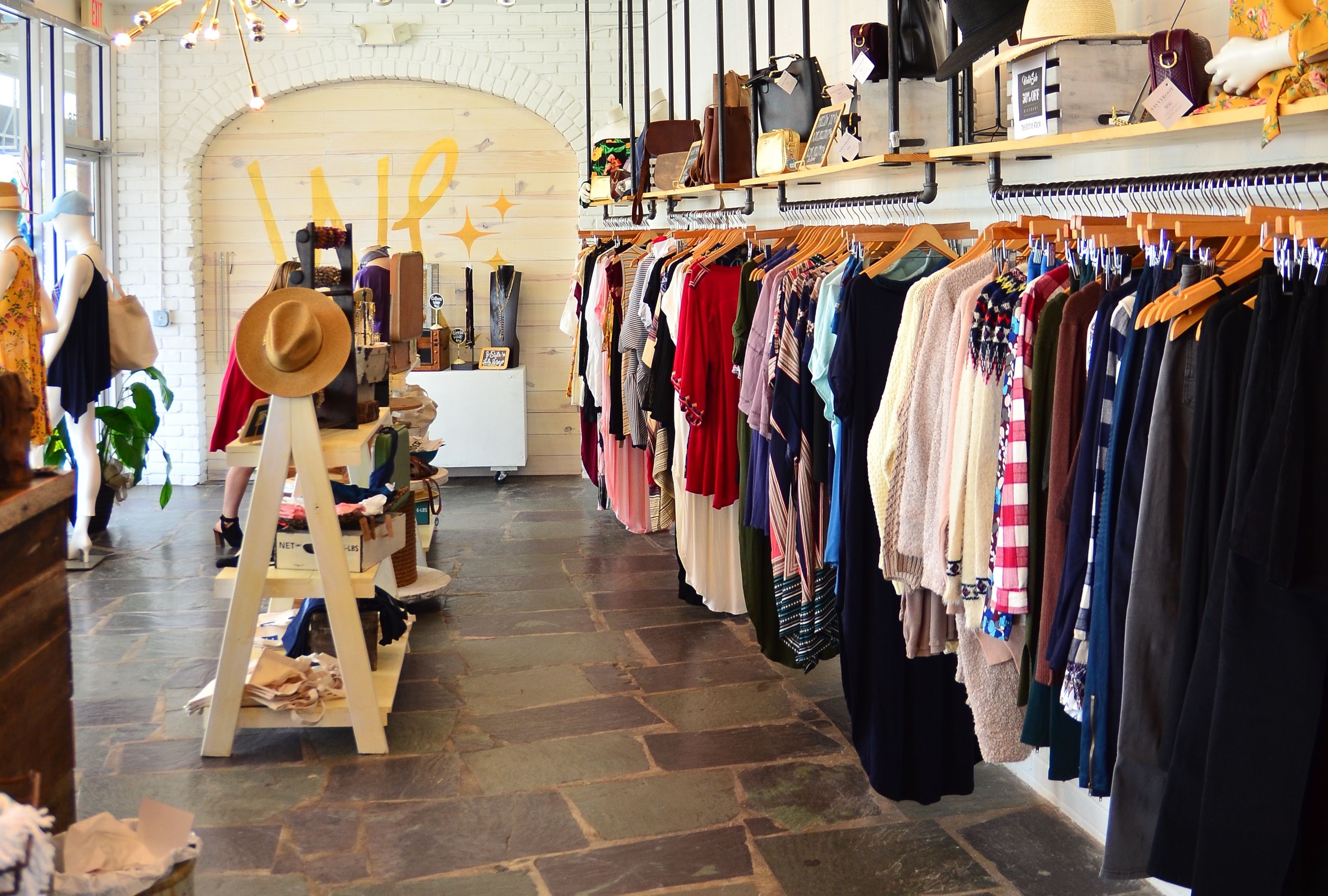 Sales roundup: Winter Wipeout at Wanderlust by Abby, LSU Textile Museum's Red Carpet Sale, and more
Throughout the month of January, Wanderlust by Abby is holding its Winter Wipeout Sale with 50% off the entire store and 75% off all things Christmas.
---
NK Boutique's "biggest tent sale ever" starts today, Thursday, January 11, at the Corporate Boulevard location, with racks as low as $25 as well as special deals on shoes, handbags and other accessories.
---
The LSU Textile and Costume Museum is hosting a Red Carpet Collection Sale this Sunday, January 14, from 1 to 4 p.m. in the LSU Human Ecology Building. The unique sale will feature designer and vintage formalwear as well as evening accessories, furs and wraps.
---
S'well bottles are buy one, get one free at Merci Beaucoup.
---
Catch up on Christmas thank-you notes with greeting cards and stationary 50% off this week, January 10 through 13, at The Royal Standard.
---
Select cocktail dresses are 50% off at Chatta Box Boutique.
---
Winter styles are up to 80% off at Hemline Towne Center.
---
Love's winter sale is going on now, with racks up to 50% off.
---
Fall and winter clothes as well as activewear are on sale at Currie.
---
Lukka's Winter Blowout Sale is going on now, with winter items 50-75% off.
---
All fall and winter merchandise at Russo Ross is on sale for 30%, 50% or 80% off.
---
B Kids is hosting a winter sale with 50% off winter styles and boots, as well as a $10 rack and $5 basket.
---
When you consign your ball gowns with Swap Boutique this Mardi Gras season, you'll receive 50% commission.
---
Visit Two Blondes before the store closes its doors at the end of January and enjoy 50% off all merchandise at the Farewell Sale.
---
Pearson's Travel World Evolution Sale continues with luggage 25% off, gifts 40% off, and all clearance items 70% off.
---
Keep an eye out for special 20%-off sales at Giggles every weekend in January.
---
Bella Bella is offering half off of half the store, as well as 25% off boots and booties.
---
All shoes in stock at Oh Pair Children's Shoe Boutique are 30-70% off.
---
Until January 29, when you buy one embossed graphics item at Paper n' Things, you get one free.
---
Visit Rush Salon's Facebook Page to see all the special Mardi Gras hair and makeup packages.
---
Are you a Baton Rouge retailer with an upcoming sale or special event? Email [email protected] with details to be featured in an upcoming Sales Roundup.