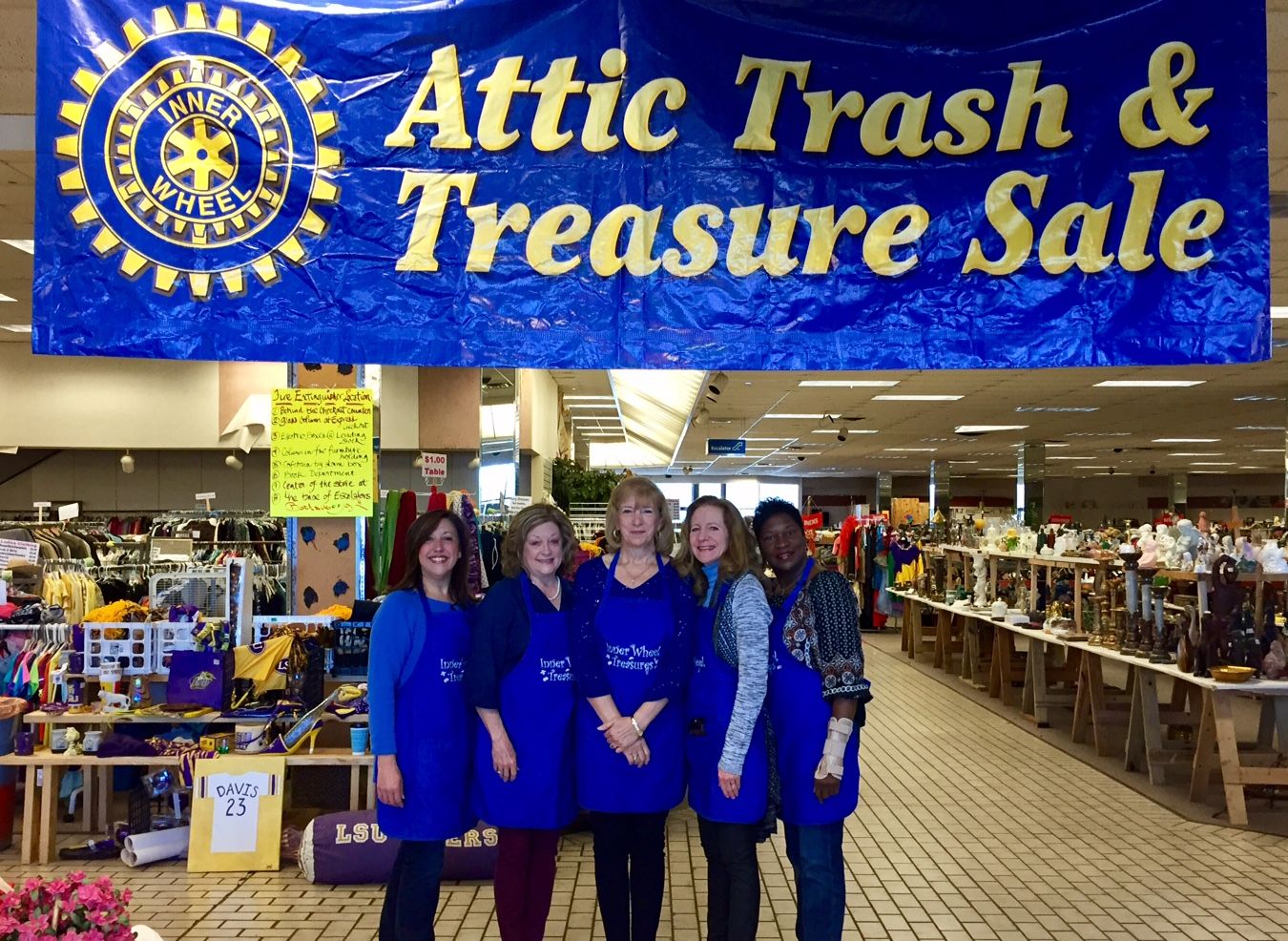 Sales roundup: Turn trash to treasure with Inner Wheel, Visit Mingle's new location, and more
The Inner Wheel of Baton Rouge's annual Attic Trash & Treasure Sale will take place this weekend, March 2 through 4, in the old Mervyn's at Cortana Mall. Benefitting the Baton Rouge Regional Eye Bank, as well as other local charities, this sale offers unique finds from local sources. The sale will be open from 7:30 a.m. to 3 p.m. on Friday, March 2, 9 a.m. to 3 p.m. on Saturday, March 3, and 11 a.m. to 4 p.m. on Sunday, March 4. In addition, everything will be marked 50% off on Sunday. Admission is free and credit cards are accepted.
---
Mingle is hosting its grand opening celebration today, March 1, at its new location on Highway 1 South in Port Allen.
---
McMillin Interiors is celebrating its 29th anniversary with a sale this Friday, March 2, and Saturday, March 3, with everything in the store, as well as items from the store's warehouses, on sale up to 75% off.
---
Today, March 1, and tomorrow, March 2, Edit by LBP is hosting its big Veronica Beard event, featuring the 2018 collection along with styling advice. To reserve an appointment, call 225-757-5905 or email [email protected].
---
Osa Atoe of Pottery by Osa is teaming up with Red Onion this Saturday, March 3, for a pop-up shop featuring handmade planters and a variety of indoor and outdoor plants to fill them.
---
This Saturday, March 3, infant and child sleep consultant Katie Dallimore will be at Lulu & Bean from 9:30 to 10:15 a.m. to talk about sleep solutions and common sleep problems. You can RSVP to the free event by messaging any of Lulu & Bean's accounts or calling the store at 225-573-7111.
---
The Royal Standard's Tent Sale continues this week, with items as low as $1 online and in store.
---
Now, March 1, through Monday, March 26, Sanctuary Home and Gifts is offering 20% off of monogrammed stationary, memos and notepads.
---
Hey Penelope is offering a deal to Baton Rouge Realtors on closing gifts. When you purchase five or more home or gift items valued at $100 or more, you will receive 20% off by showing your business card.
---
Visit Russo Ross by 6 p.m. today, March 1, for a Joseph Ribkoff trunk show.
---
Southern Sophisticate is offering 10% off in-store purchases, as well as the chance to win a $25 gift card, to those who complete the 2018 customer survey.
---
When you refer a friend to shop at Tangerine, you both will get $20 off your next purchase of $50 or more.
---
Visit Blush Formal and Bridal Salon this weekend, March 2-3, for a Stella York designer show featuring the 2018 collection.
---
Starting today, March 1, and running through Saturday, March 3, I Do Bridal Couture is hosting a Monique Lhullier Fall 2018 trunk show.
---
Air Salon & Blow Dry Bar is currently accepting gently used prom dresses and shoes for the No Glass Slippers Foundation. For every item brought in, customers receive a $5 credit.
---
From now, March 1, until Saturday, March 3, all sale items are buy two, get one free at Carriages Fine Clothier.
---
SoSis is having a shoe sale, with tons of fall and winter styles marked down. To view the sale items, check out Sosis' Instagram.
---
Are you a Baton Rouge retailer with an upcoming sale or special event? Email [email protected] with details to be featured in an upcoming Sales Roundup.