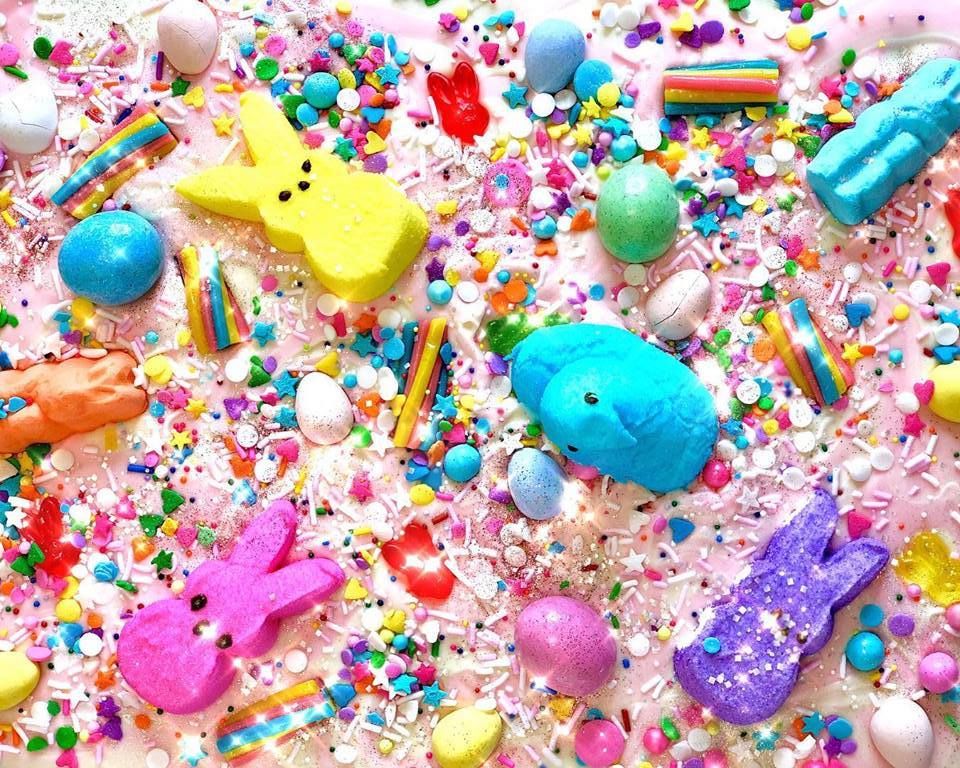 Sales roundup: Easter events, spring block parties, and more
Mint is hosting an Easter Event today, March 22, with Easter basket ideas from Victoria's Toy Station, Trumpets, The Queen Bee, Gourmet Girls and Katie Scarlet Design. In addition to gifts, the spring celebration will feature drinks, music and more. Head to each of the stores' individual social media pages for details on deals and special offers.
---
This Saturday, March 24, The Pink Elephant Antiques is hosting the first of its 2018 trunk shows, with a Spring Trunk Sale from 9 a.m. to 5 p.m. The event will feature 30 vendors, as well as a Caribbean cuisine food truck.
---
The neighbors of Studio Park, including Ann Connelly Fine Art, Dixon Smith Interiors, Kiki and La Mer Luxury Swim, are hosting a block party tonight, March 22, from 6 to 8 p.m. Each business will be hosting its own unique celebration, with everything from an Outdoor Living Party at Dixon Smith Interiors to a Cynthia Knapp exhibition at Ann Connelly Fine Art. In addition, the existing businesses are excited to share a preview of soon-to-be neighbors Kenneth Brown Designs and LRK Architects.
---
Baton Rouge Succulent Company is teaming up with Alice's Table for a Springtime Succulents workshop next Thursday, March 29, from 6:30 to 8:30 p.m. The floral workshop will offer tips on more than just flower arrangement, with instructions on re-rooting and planting succulents so they can still thrive after use in an arrangement. For ticket information, visit the event page here.
---
Wanderlust by Abby and Mimosa Handcrafted have teamed up with Thrive Academy to brighten the Easter of the students there with specially made Easter baskets. To help make this happen, donate plastic Easter eggs, Easter grass and candy through Monday, March 26, at the Wanderlust by Abby store on Perkins Road.
---
Tonight, March 22, Rush Salon is hosting a Customer Appreciation Party at 6 p.m., with drinks provided by Cane Land Distilling, as well as 20% off merchandise. For more information on the festivities, visit rushhairsalon.com.
---
Today, March 22, until 6 p.m., The Keeping Room is hosting a Jon Hart Trunk Show, featuring tons of bags, as well as free shipping and personalization.
---
Hemline Highland Road is hosting a Good Times & Tan Lines event today, March 22, featuring spring arrivals from Sauipe, Capittana and Wildfox, as well as a free gift with a purchase of $150 or more.
---
Today, March 22, the Herb Society of America, Baton Rouge Unit, will be hosting an herb plant sale outdoors in front of the Burden Center Conference Center on Essen Lane beginning at 5:45 p.m. The sale will be followed by a presentation from award-winning Chef Jean French at 6:30 p.m. Admission to the presentation is $5 for guests and free for Herb Society members.
---
Bra Genie is hosting a Spring Sip & Shop event this Friday, March 23, with Champagne, tours of the bra vault, new arrivals and a visit from Eveden master fit specialist Frederika Zappe. The event will kick off at 10 a.m. and run until 4 p.m. To book a fitting with Zappe, call the Baton Rouge store at 225-223-6114.
---
Now, March 22, through Saturday, March 24, NK Boutique is hosting a Spring Break Sale, with 20% off all swimwear and coverups, at both its Corporate Boulevard and Hollydale Avenue locations.
---
Are you a Baton Rouge retailer with an upcoming sale or special event? Email [email protected] with details to be featured in an upcoming Sales Roundup.