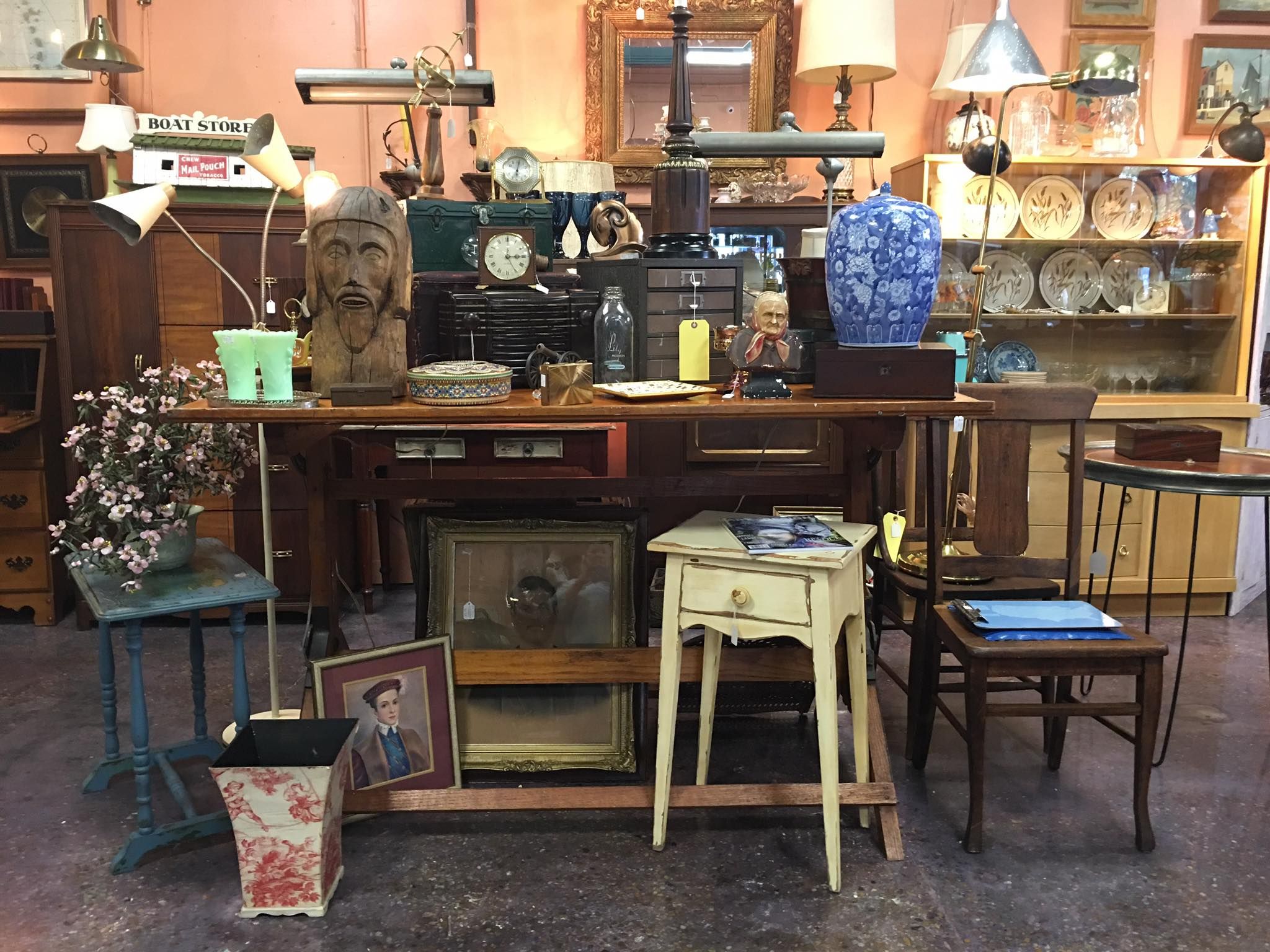 Sales roundup: Late-night antique-ing at The Pink Elephant, Freebies at the new LURE Boutique, and more
A quick look at sales in the area:
The Pink Elephant Antiques is hosting Late Night at the Pink Elephant this Saturday, September 30, from 6 to 10 p.m., with cool vintage and antique merchandise, drinks, music and small bites.
---
Head to the Bocage Village Shopping Center to check out its newest addition, LURE Boutique. For the rest of this week, visit the store for a free bath bomb and spend $150 to get a free gameday tank top.
---
Tomorrow, Friday, September 29, Head Over Heels will host a Gentle Soles by Kenneth Cole trunk show, featuring the brand's fall/winter collection. The one-day event will include drinks and snacks for shoppers.
---
Join Hemline on Highland Road today, Thursday, September 28, for "Booties and Brunch," to celebrate the arrival of new fall shoes.
---
So Signature Boutique in Prairieville is having a giveaway and a week of sales to celebrate its upcoming birthday. Follow and like the store's Facebook page for chances to win free clothing and jewelry and to get updates on reduced merchandise.
---
Next week, Mingle Boutique will begin new Ten Dollar Tuesdays and Twenty Dollar Tuesdays. Every Tuesday, new items will be on sale for $10 and $20, with only $3 shipping.
---
It's the last chance to scoop up designer sunglasses this month at 20% off from Optical Shoppe Designer Eyewear & Sunglass Boutique.
---
The Silver Sun's Southern Gates trunk show has been extended; get 10% off the entire collection and a free pair of Southern Gates earrings with purchase of $75 or more.
---
Red Door Interiors is continuing its liquidation sale, with all items now marked 55% off.
---
From now through Friday, October 6, get up to 30% off both stock and special orders at Dixon Smith Interiors' fall sale.
---
Swap Boutique has marked down many of its designer purses. Find the perfect the bag on the boutique's website or visit the store.
---
Once Upon a Child is preparing for cooler weather to come with its Coat Kickoff sale this Saturday, September 30.
---
Are you a Baton Rouge retailer with an upcoming sale or special event? Email [email protected] with details to be featured in an upcoming Sales Roundup.