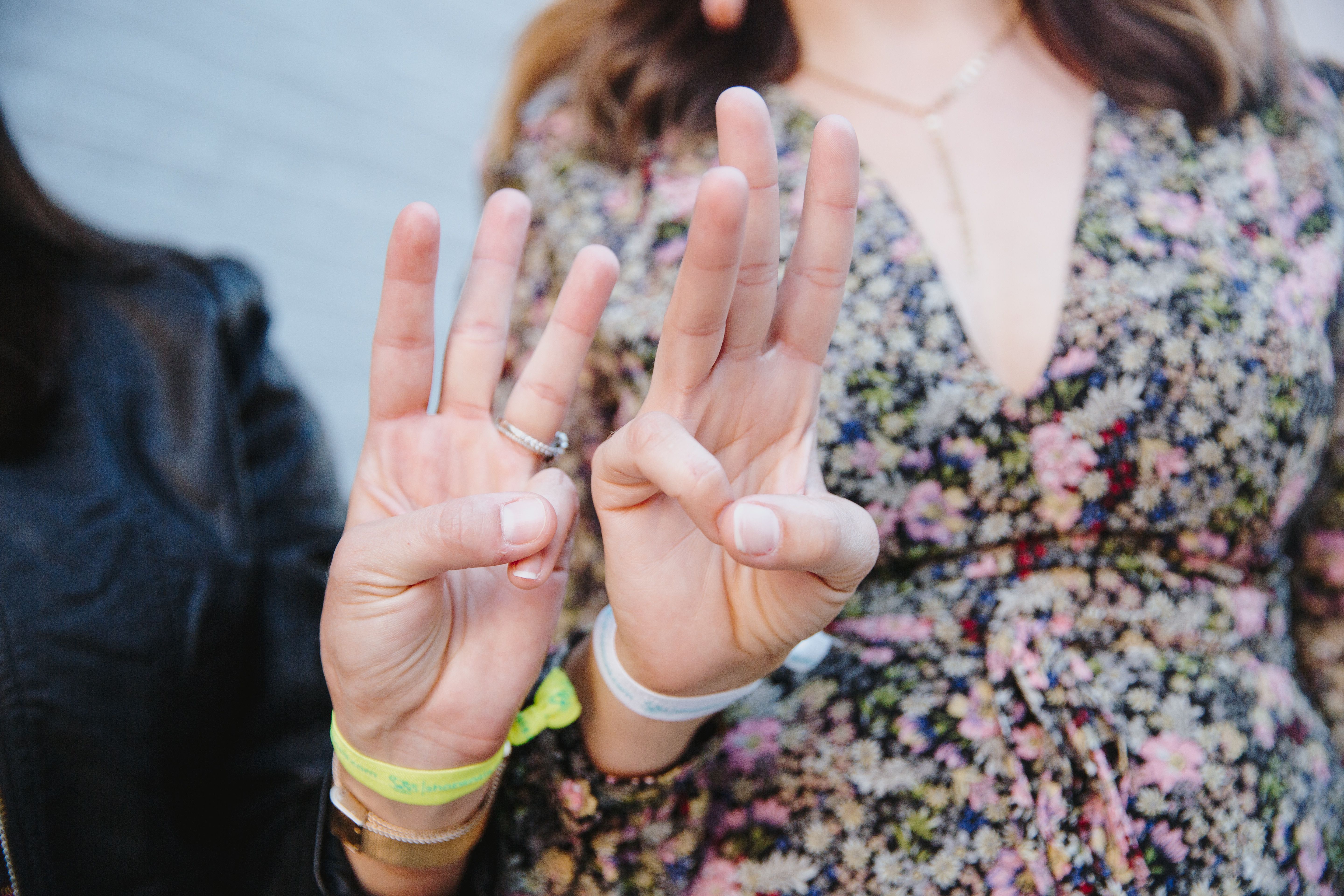 Sales roundup: SoSis' birthday sale, Celeb chef at Sur La Table, and more
A quick look at sales around town:
---
SoSis Boutique is celebrating its third birthday with a sale as part of the Fall Fest this Saturday, October 7, at The Village at Huns Grove development in Port Allen. In addition to 20% off prices storewide, the Fall Fest will include live music, face painting and more.
---
Chef Rocco DiSpirito will be at Sur La Table in Perkins Rowe this Saturday, October 7, to present a cooking demonstration and sign copies of his new book, Rocco's Healthy + Delicious. The free event begins at 10 a.m. James Beard Award winner Rebecca Wilcomb of New Orleans' Herbsaint Bar and Restaurant will also offer a free cooking demonstration at noon. These events are part of the James Beard Foundation's Taste America Cross-Country Tour. Visit the James Beard Foundation website for details and to reserve a seat.
---
This Saturday and Sunday, October 7 and 8, join the LSU Hilltop Arboretum and its gardeners for the 34th annual PlantFest! sale. Check here for a list of native and adapted plants for sale this year, including plants known to survive under extreme conditions such as flooding. And to learn more about the arboretum's fascinating history, check out this story from inRegister's October issue.
---
Blush Formal & Bridal is hosting an Allure Bridal trunk show this Friday and Saturday, October 6 and 7. In addition to Allure's Fall 2017 collection, the trunk show will also feature special pricing. For more information and to make an appointment, visit Blush's website.
---
The Baton Rouge Arts Market is back this Saturday, October 7, from 8 a.m. to 12 p.m at the corner of 5th and Main streets. Hosted by the Arts Council of Greater Baton Rouge, this market is held alongside the Red Stick Farmer's Market and aims to connect local artists with the community.
---
Through Sunday October 8, The Royal Standard is celebrating its anniversary with 20% off all full-price items site- and store-wide. All online orders over $40 will also receive free shipping with code HAPPYHAPPY.
---
Take a trip to Magazine Street this weekend, October 6 through 8, to celebrate The Market at Magazine and Sixth's one-year anniversary on the historic New Orleans street with special sales storewide. On Saturday, October 7, The Market will also take part in Magazine Street's art season kick off, Art for Art's Sake, with wine, Champagne and a sneak peak of new artists and vendors. Despite its 504 area code, for the past year, The Market has given many Baton Rouge creatives a platform in the Crescent City. For more information, visit marketatmagazine.com.
---
Take advantage of the last of the warm weather with 30% off at La Mer Luxury Swim.
---
Help Kiki celebrate its move to Studio Park with up to 70% off.
---
The Foyer is offering special sale pricing on select items for the rest of the week, October 5 through 7.
---
For the whole month of October, if you donate $10 to breast cancer research, LD Linens and Decor will give you 10% off your purchase.
---
Merci Beaucoup is celebrating its birthday month with giveaways once a week throughout the month of October. Check out @mercibeaucoupbr for details on how to enter.
---
Don't miss $10/$20 Tuesdays at Mingle Boutique. Every Tuesday, new items will be on sale for $10 and $20, with only $3 shipping.
---
Anton's Fine Jewelry is hosting a JudeFrances Fall Trunk Show tomorrow from 9:30 a.m. to 6 p.m. Customers will receive a free gift with any purchase.
---
Red Door Interiors is continuing its liquidation sale, with all items now marked 60% off.
---
Tomorrow is the last day to get up to 30% off both stock and special orders at Dixon Smith Interiors' fall sale.
---
RussoRoss is hosting an UNO de 50 trunk show today, October 5, through Saturday, October 7.
---
Are you a Baton Rouge retailer with an upcoming sale or special event? Email [email protected] with details to be featured in an upcoming Sales Roundup.