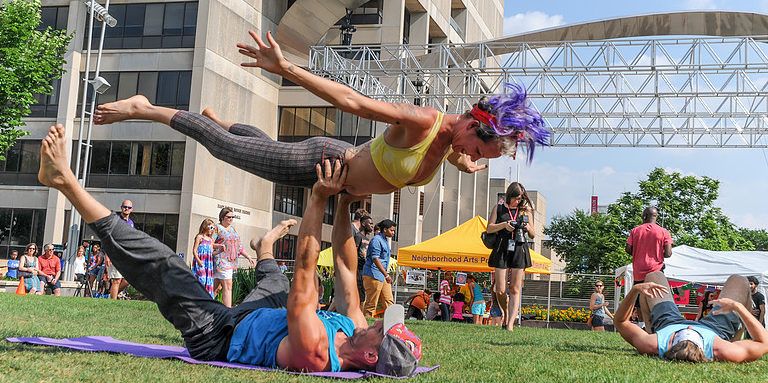 Peace Fest returns to downtown Baton Rouge
Originally slated for September 2016, but postponed so that its members could assist the struggling Baton Rouge community in the aftermath of summer flooding, the Red Stick Peacemakers have rescheduled their popular Peace Fest to this Saturday, June 3, at the Riverfront Plaza in downtown Baton Rouge.
Held to honor the notion of world peace and healthy living, the Baton Rouge event takes inspiration from the United Nations' International Day of Peace. The local version of the festival has expanded each year, and this weekend will include booths and practitioners of healing energy therapy, acro yoga, hoopers, poi dancers and belly dancers, we well as children's games, live art, music, and plenty of vendors offering vegetarian food options. Performers at the festival will take part in and encourage environment-friendly consumption of energy, including water refill stations, solar-powered stage shows, recycling stations, and vendors that incorporate upcycled, repurposed or sustainable practices.
To learn more about Peace Fest, which is free and open to the public, visit worldpeacedaybr.com.