On exhibit: 'ReTooled' at LASM
Louisiana Art & Science Museum, through August 7
---
A home-improvement superstore chain isn't your typical destination for a substantial collection of art, but that's exactly what John Hechinger built for his family's hardware store headquarters beginning in the 1970s. The Hechinger Company stores went belly up two decades ago, but the firm's treasure trove of tool-themed artworks is still in service as part of the traveling exhibition "ReTooled: Highlights from the Hechinger Collection," now on view at LASM.
Lest you think that something like a saw makes a dull subject for a sculpture, LASM curator Elizabeth Weinstein says the accessibility of the theme is exactly why it's so appealing. "The artwork is so easy to understand and appreciate," Weinstein says. "We are all familiar with tools—we use tools of one sort or another every day—but we usually do not take the time to really look at them and think about them. The artworks on view, which either depict tools or are made of tools, are serious works of art in terms of their craftsmanship and intended meaning."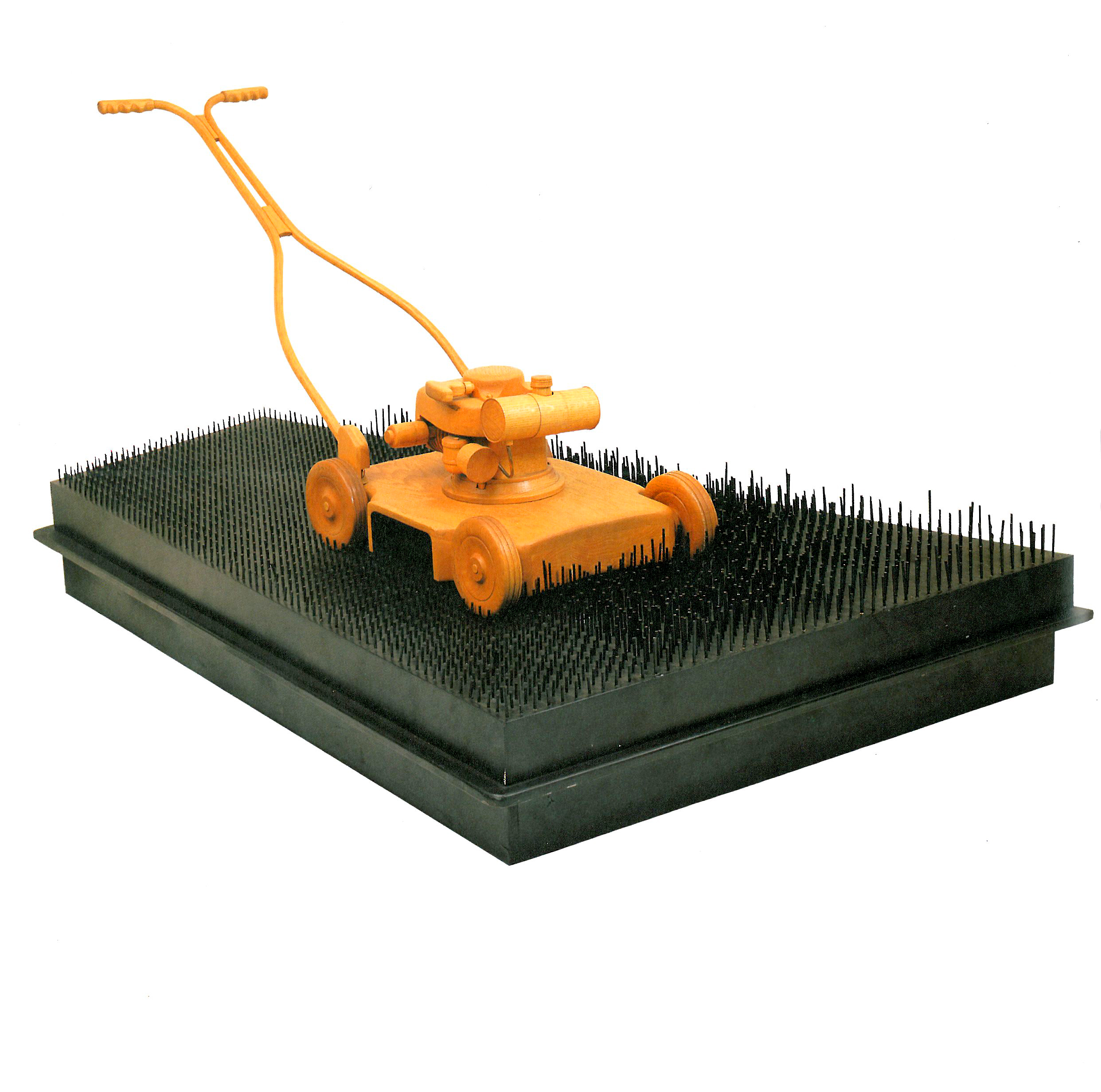 The show features 30 pieces ranging from paintings to photographs to sculptures—some of which focus on the beauty of tools, some that take a witty approach, and some that distort basic tools to question their purpose. Take Hans Godo Frabel's "Hammer and Nails," for instance—a work that turns the hefty hammer on its head by presenting it in a new material: delicate clear glass. "Devoid of its function, the glass hammer becomes a thing of beauty," Weinstein notes.
In conjunction with this show, a related exhibition focuses on old and obsolete tools borrowed from the LSU Rural Life Museum, and a self-guided "ReTooled" scavenger hunt will engage the youngest museumgoers.
"Tools have been featured in artwork from day one," says Weinstein, who points to cave paintings featuring hunting tools and medieval works that included ladders and carpentry tools as religious symbols. "It is the role of the artist to take that with which we are familiar and to present it in such a way as to make us look at it differently, prompting us to smile, to laugh, to ponder."