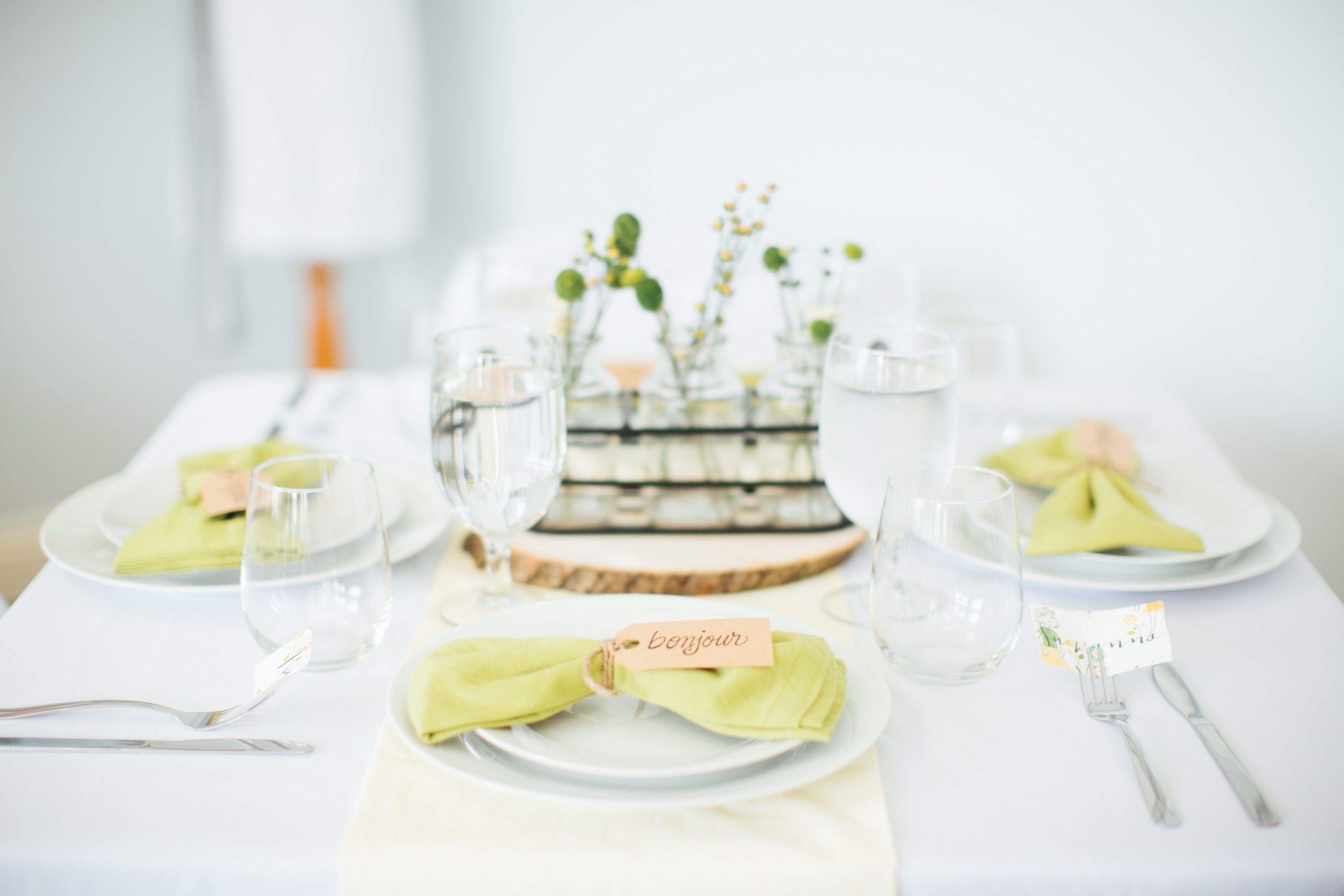 Great expectations: A baby shower brings joy
A sweet baby shower offers friends a first glimpse of the little one
Photos by Desiree Watkins
---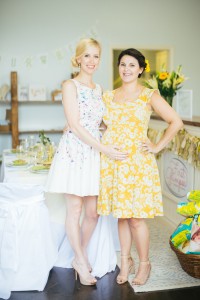 The ladies of the hour wore brightly colored dresses. A subtle gold rectangular necklace, the word "mama" etched into it, hung around the expectant mother's neck.
The ladies—Micah Dugas and the expectant mother Meghan Florich—were at First Glimpse Prenatal Imaging for Florich's baby shower. Dugas and Florich are not only friends, but they're also business partners. Dugas, a certified sonographer, owns First Glimpse with her husband Tyler, and Florich owns My Sweet Darling, a baby and maternity boutique housed inside First Glimpse.
Dugas purchased the business, which offers 2D, 3D and 4D ultrasounds in addition to gender reveal and baby showers, in March. Though First Glimpse has been open since 2003, recent renovations, new furniture, a couple coats of paint, and new technology have transformed the space. The room is now bright, with natural sunlight flowing in through the sheer curtains. The décor matches. The counter is white, crisp and clean. The light blue walls are decorated with photographs of precious newborns.
At First Glimpse, if the mother wishes, friends and family can all find out the gender together, as soon as it's detected—or it can remain a secret. Either way, up to 10 people can be seated comfortably to watch the ultrasound live on televisions.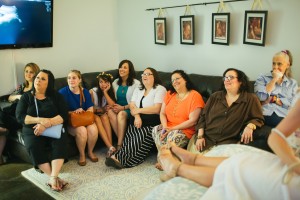 Dugas and Florich know firsthand the anticipation that comes with finding out your baby's gender.
"Finding out the gender of your child changes everything," Dugas says. "You start picking a name to call your belly by, you start planning their nursery and you start imagining what he or she will look like."
Aeriann Golden, due in December, can relate. After she found out at First Glimpse that she was expecting a girl, she was thankful the baby boutique was inside. She was eager to start purchasing items for her baby.
"It's just a great experience you don't get at a normal doctor's appointment," she says. "It feels special because it's not such a clinical setting. Everything about First Glimpse is warm, friendly and professional."
First Glimpse offers ample counter space for food and decorations for showers or parties. Décor and catering packages can be tailored to fit budgets and needs. The basic baby shower package includes a brief 2D, 3D or 4D ultrasound scan, a champagne toast, and 10 percent off everything in the boutique.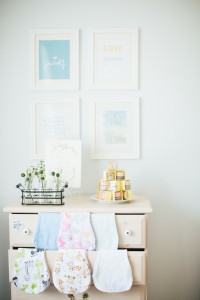 For Florich's shower, the main room was delightfully decorated: white tablecloths, green and yellow sugar cookies in the shape of onesies, an exposed cake atop a white cake stand, green napkins tied with twine, and framed art that read "Bonjour Bébé!"
"There aren't a lot of places to have a baby shower in Baton Rouge," Dugas says. "Everyone wants to see the ultrasound pictures at the showers so we decided to combine them. I own the business but I am also the registered sonographer you will be working with. I just want everyone to have a wonderful and memorable experience."
Dugas says she wanted to give moms and families the most comfortable and exciting environment to see their sweet baby for the first time.
"We are just two young moms wanting to make this work," she says.
First Glimpse Prenatal Imaging is located at 8312 Jefferson Hwy. To view more photos from Florich's shower, click on an image from the gallery below.