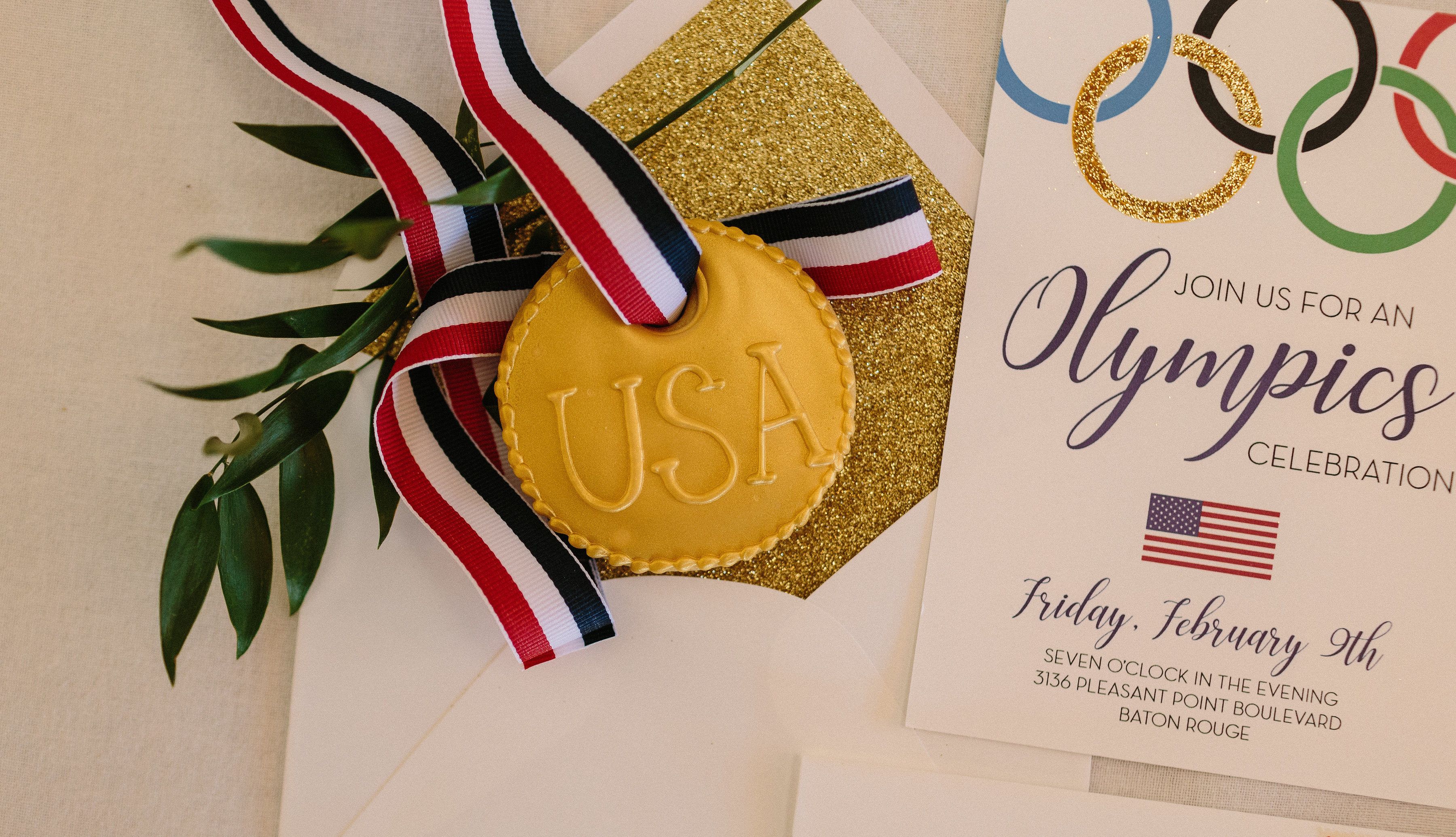 Gold medal get-together: Tips for celebrating the Olympics in style
Next Friday, February 9, all eyes will be on PyeongChang, South Korea, as the 24th Winter Olympic Games kick off with everyone's favorite Olympic event, the opening ceremony. And as party planner Angela DiVincenti Babin of Angela Marie Events shows, there is no better way to watch as Team USA parades around the Olympic Stadium in all-too-patriotic Ralph Lauren ensembles than surrounded by friends and family.
In creating the perfect opening ceremony celebration, Babin opts out of the obvious and instead suggests choosing to honor the history and spirit of the Olympics by creating a sophisticated celebration.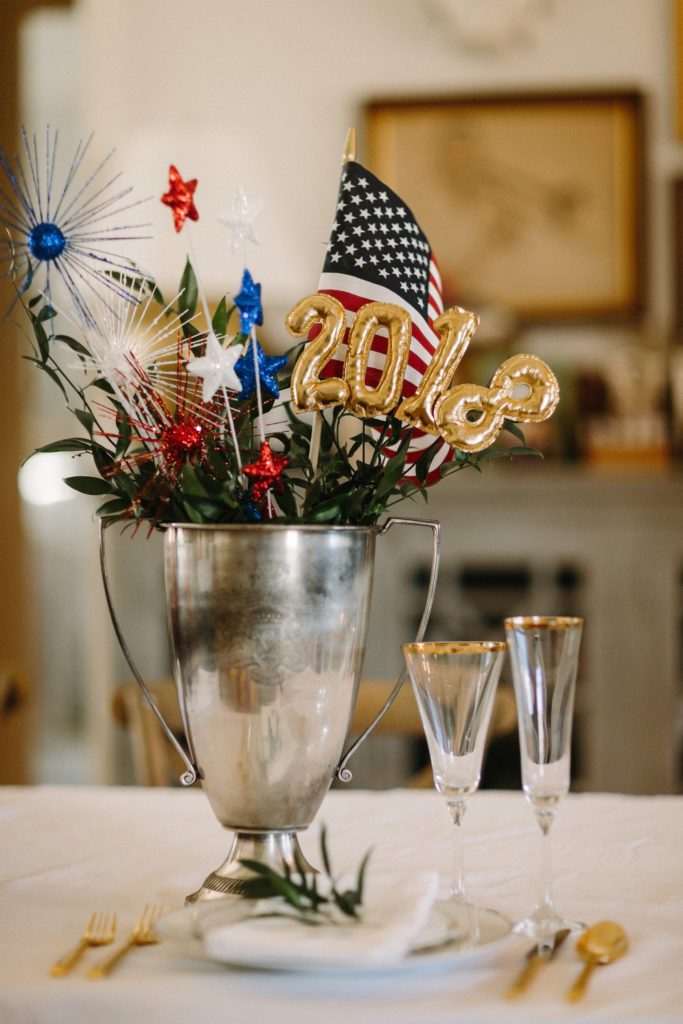 "I wanted the party to be classic, more of a dinner party feel instead of a kids' party or backyard barbecue," explains Babin. "There is nothing more classic than a white and gold table with a touch of fresh greenery and pretty monogrammed napkins."
However, despite Babin's emphasis on the understated, this party is woven together with subtle and thoughtful nods to recognizable Olympic symbols. From gold-flaked macarons in the classic colors to laurel greenery and popcorn torches, Babin carries the theme into every corner. For her adult guests, she even creates a menu of cocktails with sugared rims that coordinate with the Olympic rings. And while the drinks look like the work of a seasoned pro, Babin says the concoctions are in fact staples that most everyone knows.
"I made it simple by using drinks that everyone knows–cosmo, mojito, margarita, dirty martini," says Babin. "The rims are what make them fancy!"
And who can forget Team USA, explains Babin, who advises adding accents such as small American flags, USA medal cookies and even patriotic stars in trophy vase arrangements. "Bringing in gold and a touch of USA pulls the party together," says Babin.
So whether you are most looking forward to the new big air competition in snowboarding or the classic figure skating competition (hint: this is Babin's favorite), this planner's tips for bringing together sports and sophistication are sure to help you create an unforgettable celebration of peace and friendly competition.
---
RESOURCES
Event planner: Angela Marie Events
Invitation and tags: The Queen Bee
Cookies: Silly Gilly Desserts
Macarons: Les Amis Bake Shoppe
Watercolor torch: Upstairs Paper Studio
Popcorn: Popology
---
Click on the photos in the gallery below for a closer look at the details from this party: