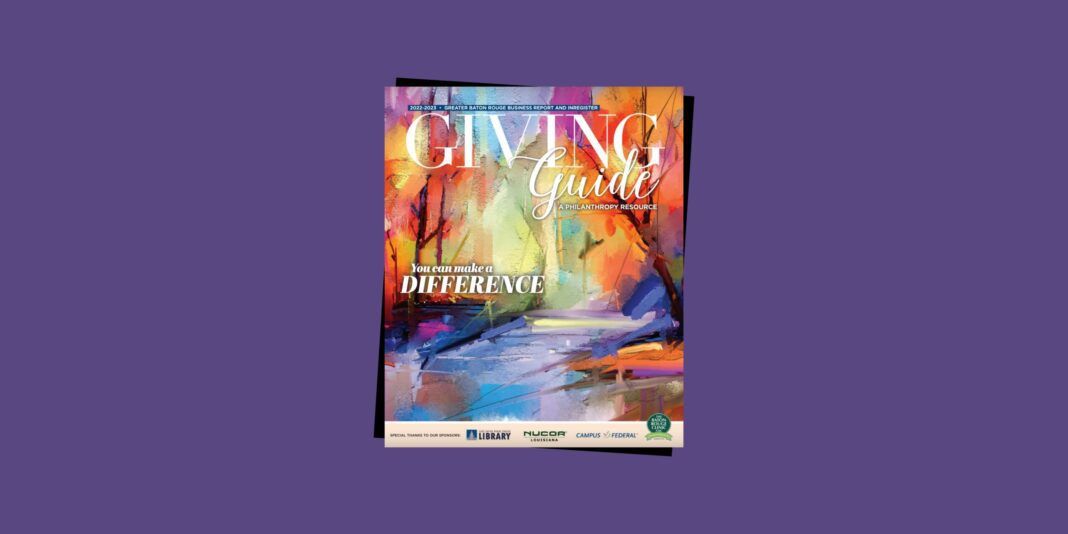 Today is Giving Tuesday. Let our Giving Guide help you decide where to donate
As we look back on the Thanksgiving holiday, our thoughts turn to family, friends, togetherness, and feelings of gratitude. It's the perfect time of year to publish our annual Giving Guide, which shines a spotlight on those who make a difference in the lives of our community.
The Capital Region's Giving Guide was established in hopes of making those donation decisions a little easier. It is our hope that the stories in this special publication will speak to your heart and guide you as you plan your own philanthropy for 2023. For your convenience, you can visit inRegister.com/GIVE, browse the nonprofits and click to donate or get more information. We also encourage you to go to 225GIVES.org to view the list of nonprofits that have participated in the past.
We were also happy to shine a light on the very special individuals who were honored by the Greater Baton Rouge chapter of the Association of Fundraising Professionals when it presented its 32nd National Philanthropy Celebration on Tuesday, November 8. inRegister magazine was proud to again serve as a sponsor for the event.
To read the Giving Guide in full online, click here.