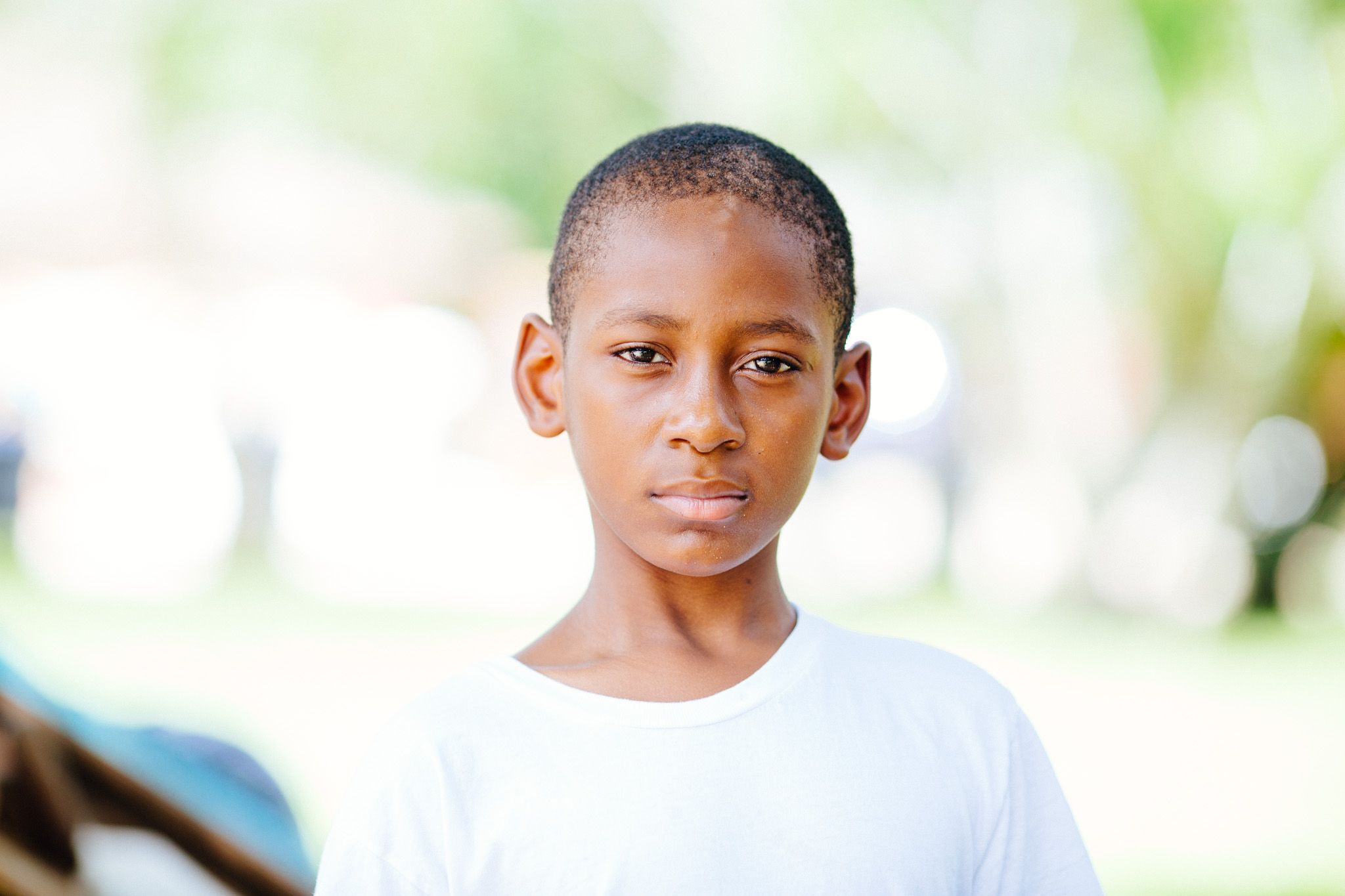 The story behind inRegister's 'Faces of the Flood' images
We all saw the aerial shots in the days after the south Louisiana floods of August 2016–brown seas engulfing neighborhoods and covering streets, with only rooftops peeking out from within the murky water. But photographer Collin Richie looked closer and saw something more.
"I realized there were thousands of individual stories around a mass event," Richie recalls of the first moments as he set out on an assignment for inRegister to document the early days after the flood. "I was inspired and wanted to record all that I could. Everyone had a little piece–how it had impacted them and their families, not just a city."
Richie knew the way to capture these local residents' stories with dignity was to get to know them. Even as they were returning to their flooded homes for the first time or tackling the dirty work of demolition, many people paused to share a snippet of their lives with his camera, or the cameras of his cohorts Frank McMains, David Morris, Kristin Basilica and Dan Jones. They also related their experiences with words, and Richie began preserving their conversations and images on a Facebook page he quickly created and called "Humans of the Water." Within just a few days, the page had thousands of followers–and national media was taking notice. Richie appeared on NPR's "All Things Considered" with Ari Shapiro and on cable news networks, and his team's work was featured in USA Today.
"Our shots differed from the macro style of media," Richie says. "We were micro reporting. Almost everyone was willing to share one of the most intimate moments of their lives with us, and it was humbling."
Richie says he was shocked by the immediate and widespread attention the group's photographs attracted. "We knew they were powerful, but we did not expect the reach," he says, adding that during the busiest days he was fielding media requests from around the world. "I think when you humanize something, people can relate better. It wasn't just rushing water viewed from a helicopter, it was in your face and haunting."
With a collection of their work renamed "Faces of the Flood" after inRegister's September 2016 cover story, photographs and stories captured by these five photographers are now on display in a new exhibition at the Louisiana Art & Science Museum. "It's an honor, but we feel like we were only the technicians," Richie says. "The centerpiece of the exhibit is the people we captured, not us. It's about them and where the last year has brought them."
Elizabeth Weinstein, LASM director of interpretation for art and museum curator, says the museum tossed out plans for a different summer exhibition when they realized what an important story the "Faces of the Flood" photos convey. "This exhibition is a collective story–it is about us and the terrible ordeal we just went through, but it is also about hope and survival," she says. "These photographs were beautifully taken during a sensitive and emotional time that our community will long remember. Exhibited one year later, we are still assessing the damage done by the flood, and many are still rebuilding, yet these portraits show us how far we have come."
Weinstein asked the photographers themselves to cull the collection of photos down from several hundred to 100 and finally to the 50 that are on display. "It was a very difficult choice … because each image represents a true story about a real individual," Weinstein says.
The exhibit also includes a short film that features many of the same people in the photographs. "They are going about demoing houses, consoling rescued pets or giving aid and supplies," Weinstein says. Personal flood-related photos submitted by the public will continuously play on a monitor within the exhibition, and visitors will be able to post thank-you notes to those who helped them during or after the flood.
---
In conjunction with the exhibition, LASM will host an "Art After Hours" event tonight, Thursday, June 15, from 5:30 to 7:30 p.m. The photographers and some of the people pictured in the photos will be there to talk to visitors about the images. Complimentary wine and appetizers will be served. Admission is free for museum members and $7.50 for nonmembers.