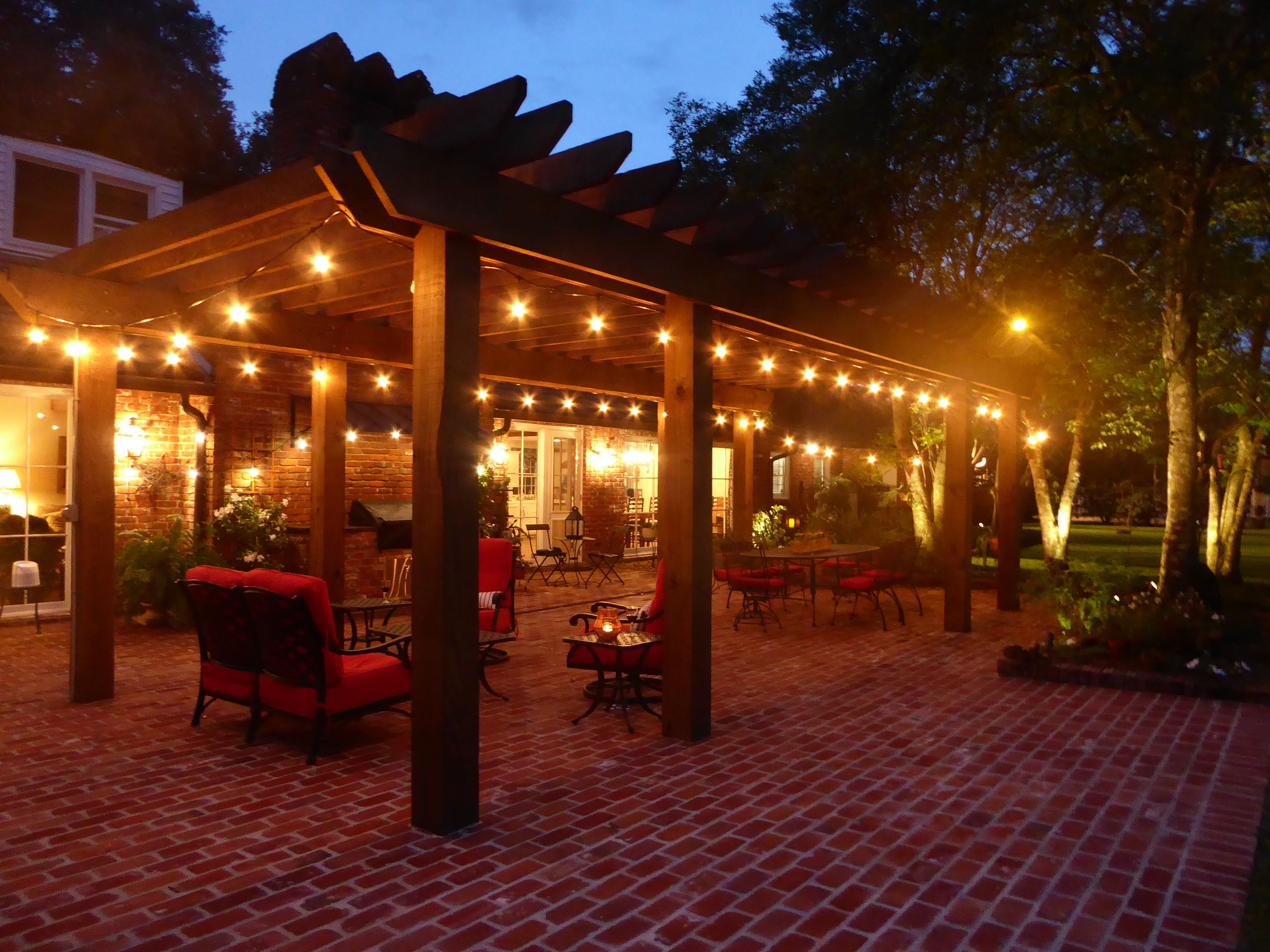 Explore secret gardens during Hilltop's Fall Garden Tour this weekend
This Sunday, November 12, from 6 to 9 p.m., venture into the lush and illuminated gardens of longtime LSU Hilltop Arboretum supporters Patrice and Richard Ellis, DeEtte and Mike Montalbano, and Devera and Jerry Goss as they invite the public into their lush outdoor spaces for an evening of friends, food and flora as part of Hilltop's Fall Garden Tour.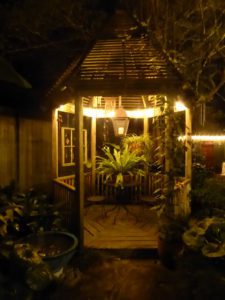 "This year's garden tour will be a magical evening," says Peggy Coates, the arboretum's executive director. "The lights, company and specially made dishes and drinks are sure to make for the perfect date night."
And while the illuminated gardens of Hilltop's three hosts are the focal point of the evening, Coates explains that the tour's refreshments are far from the run-of-the-mill store-bought dips and drinks. Rather, the appetizers, desserts, and drinks served in each of the gardens will come straight from the kitchens of the loyal volunteers who keep LSU Hilltop running all year.
"Our volunteers bring dishes to share when they come to the gardens," says Coates. "And it is from there that the cookbooks were born."
This event also serves as a pre-release celebration for LSU Hilltop's second cookbook, Passalong Recipes from the Podge II: Digging Deeper, which is aimed to be available for holiday gifting. Coates notes that the recipes that fill the pages of both of Hilltop's cookbooks bring the garden to life by drawing all who taste the unique appetizers and inspired desserts into the inner circle of the spirited volunteers who bring so much to the gardens they work to preserve. Attendees will be able to pre-order the new book during the tour.
The Fall Garden Tour offers a special opportunity to experience these recipes in the manner in which they were born, among nature.
"The tour is a great kick off to the holiday season with the festivity of trees lit up in lights," says Coates. "I hope that people will come and enjoy the gardens of our hosts, as well as each other's company."
To learn more about LSU Hilltop Arboretum, check out this story from the October issue of inRegister. For ticket information and more about the Fall Garden tour, visit Hilltop's website here.