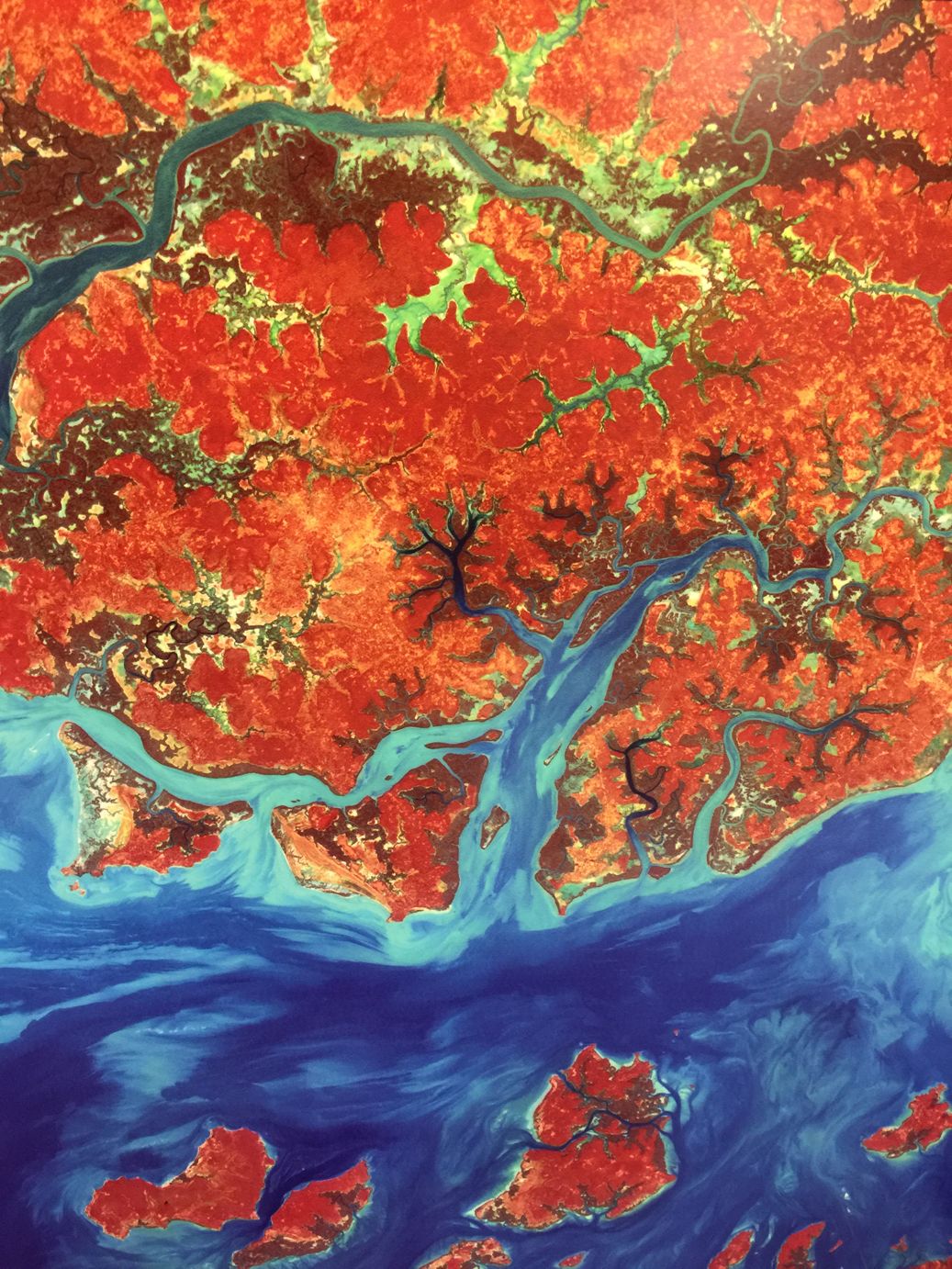 On exhibit: 'Earth as Art' at The Gallery at Manship Theatre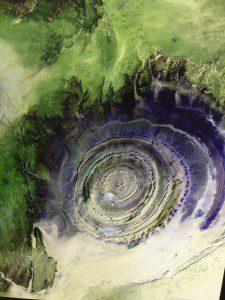 Sometimes oil and canvas aren't needed to create spectacular works of art. For the images on display in the "Earth as Art" exhibit at The Gallery at Manship Theatre, the creative tools were four satellites circling high above our planet. Yet the colors and designs are as exquisite as any modern masterpiece.
"Sensors on these satellites can measure light outside the visible range, so the images show more than what is visible to the naked eye," says Fran Harvey of Baton Rouge-based Global Geospatial Solutions, one of the exhibition's supporting sponsors. "What we see in each image is not something artificial or created."
The large-scale images feature subjects both seemingly familiar and exotic, including the Mississippi River, an Argentine marshland, African deserts and Antarctic glaciers. The exhibit's lead sponsor is the nonprofit Louisiana Remote Sensing and Geographic Information Systems Institute, which aims to foster learning about the Earth and the use of remote sensing science and geographic information systems technology. Other supporting sponsors are the University of Louisiana at Lafayette's Louisiana View and LSU's Louisiana Geological Survey.
"Each image was chosen with specific attention paid to color, balance, tone, image quality and overall composition," Harvey says. "Viewers may see an image with fiery colors and sharp, jagged lines and think of a volcano or other hot harsh landscape … [but] learn that it is a deep fjord along Iceland's northern coast."
Presenters hope to eventually have the exhibit travel to schools, libraries and museums throughout the state and beyond—all in an effort to teach science through art. "The contrast between the natural elements and textures of the Earth and the sheer scale of the landscapes touches the soul," Harvey says. "The beauty of Earth is clear, and the artistry ranges from the surreal to the sublime."
Admission is free. For exhibit details, see larsgisinstitute.org. To schedule a field trip, email [email protected].