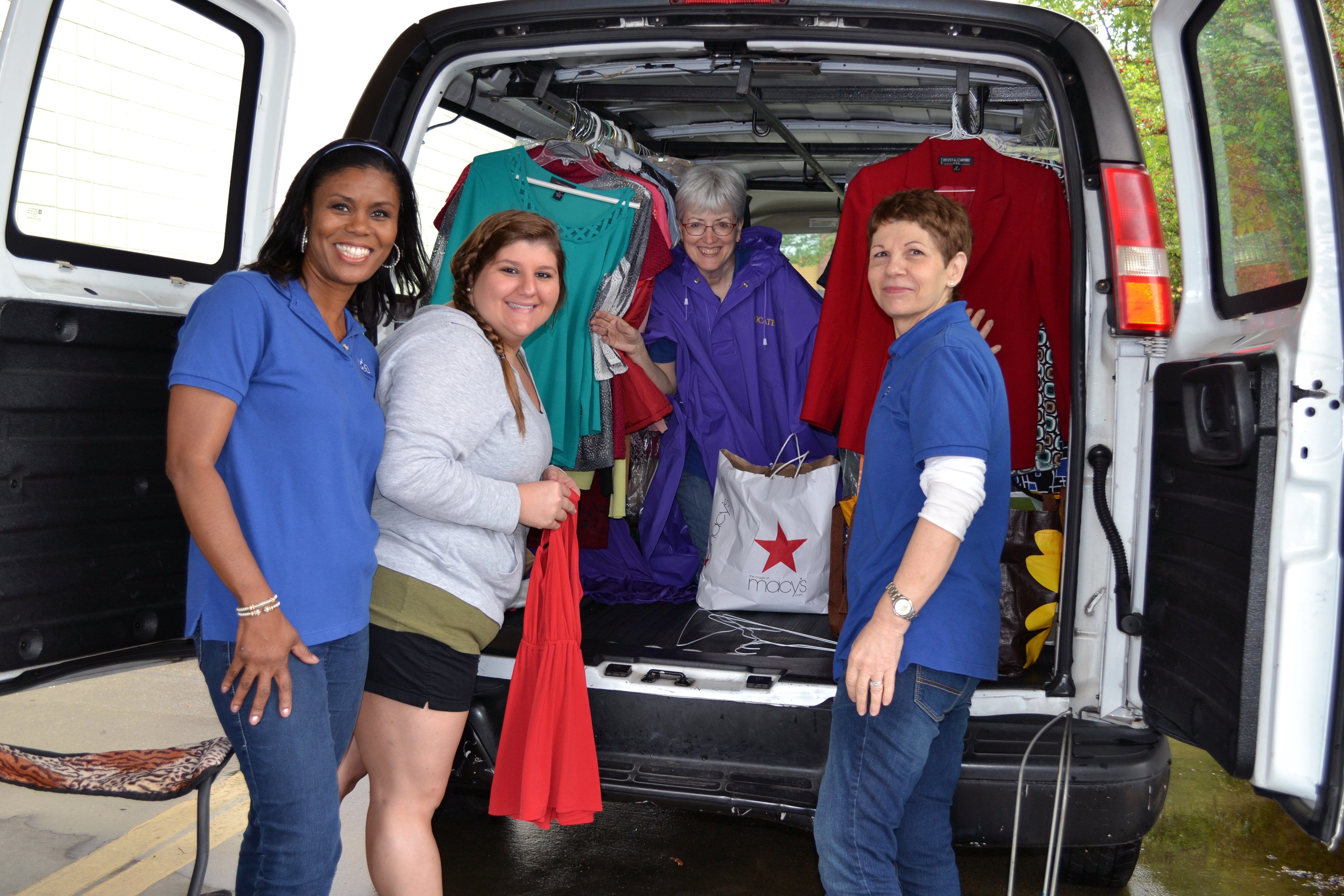 Clothing drive aims to help women re-enter the workforce
An outfit has the power to instill confidence. But for some, an outfit has the potential to dramatically improve the course of their lives.
That's what the Attire for Hire clothing drive hopes to achieve.
Women in Media-Baton Rouge will partner with Kean's Fine Dry Cleaning to collect professional garments for Baton Rouge women who are trying to re-enter the workforce after suffering from abuse, drug and alcohol addiction or financial problems. The clothing drive will take place this Saturday, April 23, from 9 a.m. to noon at the Kean's location at 8967 Jefferson Hwy. in Baton Rouge.
"Attire for Hire continues to support underprivileged women in our community by furnishing them with professional clothing for job interviews and the self-confidence needed to gain successful employment," says local Women in Media president Kristi Howard. "We are proud to continue serving Baton Rouge with this event and could not do it without our generous partners."
The organization is seeking donations of business suits, professional blouses, slacks, dresses, scarves, shoes and purses—all in good condition and on hangers. There is a special need for plus size items. The clothes go directly to organizations that help women in need. In the past, Attire for Hire has donated to A Door for Hope, Baton rouge Community College Career Center, Cenikor Foundation, Faith Family Outreach Center, HOPE Ministries, O'Brien House, St. Vincent de Paul, Women's Community Rehabilitation Center, Women Outreaching Women and more.
All donors will receive a $5-off coupon for dry cleaning at Kean's as a token of appreciation.
For more information, visit womeninmediabr.com or email [email protected].