BRG's Expanded Kinetics event this month will be part-art auction, part-fashion show
If you've ever harbored a secret fantasy of bidding at an art auction, here's your chance. The Baton Rouge Gallery Center for Contemporary Art's annual KINETICS benefit is back on Nov. 10 with a live art auction featuring 32 original works with starting bids of $100 each.
"The night is intended to both support and celebrate the energy of contemporary art in Baton Rouge," BRG president and CEO Jason Andreasen says.
The auction might be the fundraiser's main event, but this year's KINETICS also includes a vintage fashion show with 30 to 40 looks curated by Time Warp Boutique, food from Soji: Modern Asian, wine and Champagne by Blend, and other fun.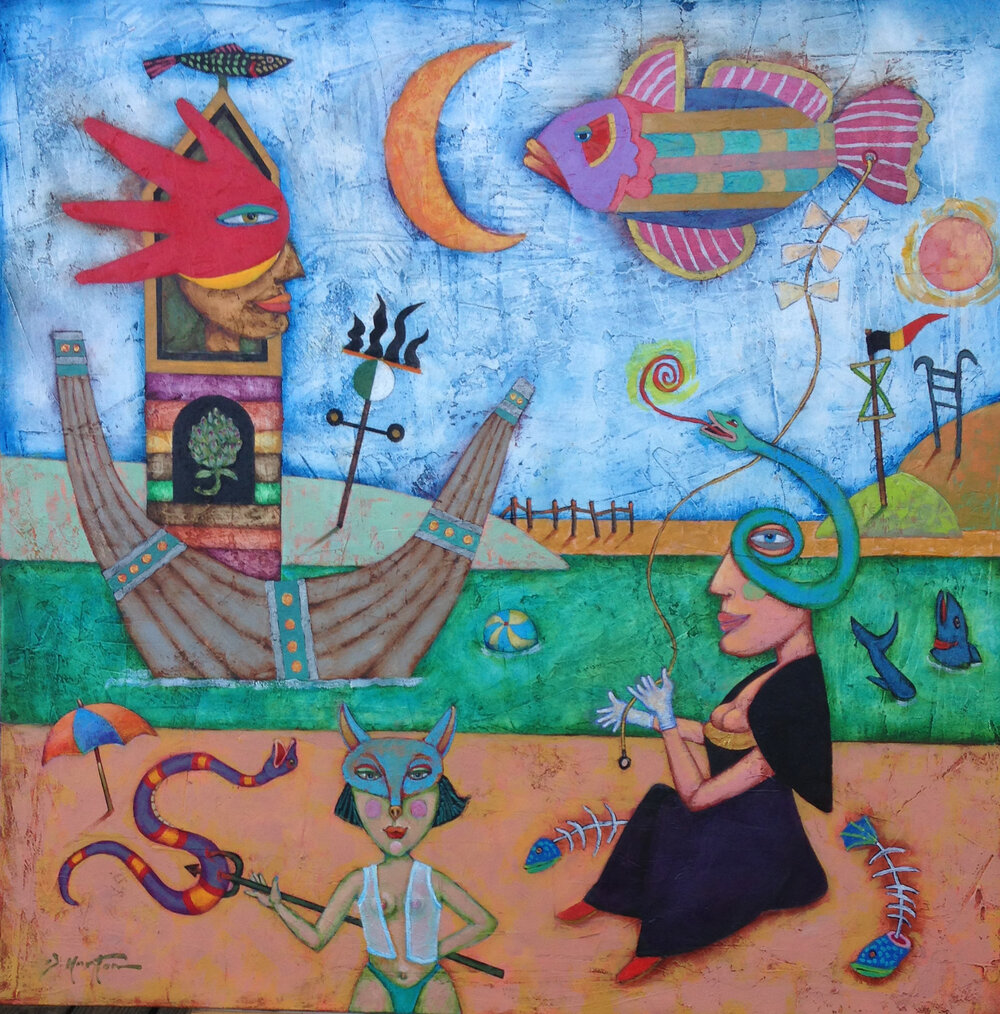 For the first time since KINETICS was launched in 2008, the auction will take place in a 40-by-80 tent on BRG's front grounds. Each work of art will be rolled from the back gallery and presented for bidding. Professional auctioneer Brian Fourroux will run the auction, and bidders will raise their paddles each time they're willing to raise their bids.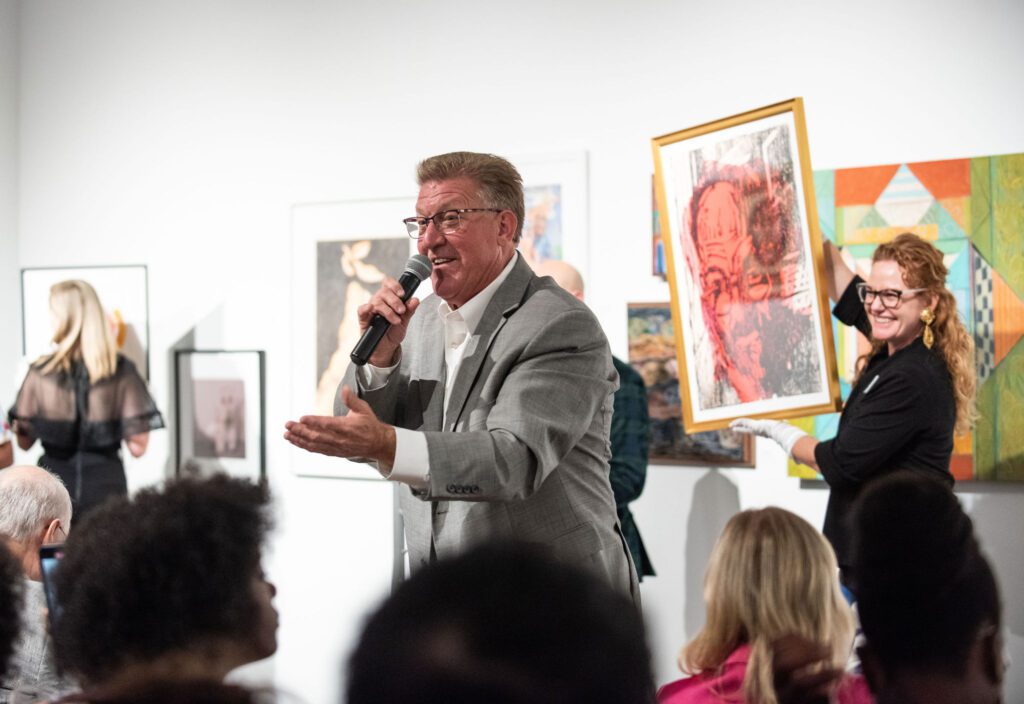 "You've got big pieces, little pieces, paintings, collages, blown glass and photography, and they all start at $100," Andreasen says. "And even if you don't bid, it's just a lot of fun to watch."
KINETICS also includes a chance between now and Nov. 11 to place a silent bid on a work donated to the gallery by Italian pop-surrealist artist Marco Mazzoni, who served as the juror for the BRG's January 2023 exhibit, Surreal Salon 15. Mazzoni decided to donate a piece to the auction because of his favorable impression of the Baton Rouge Gallery and the warm welcome the community extended while he was in the Capital City, Andreasen says.
Poets Ava Leavell Haymon and Chancelier "Xero" Skidmore will emcee KINETICS 2023.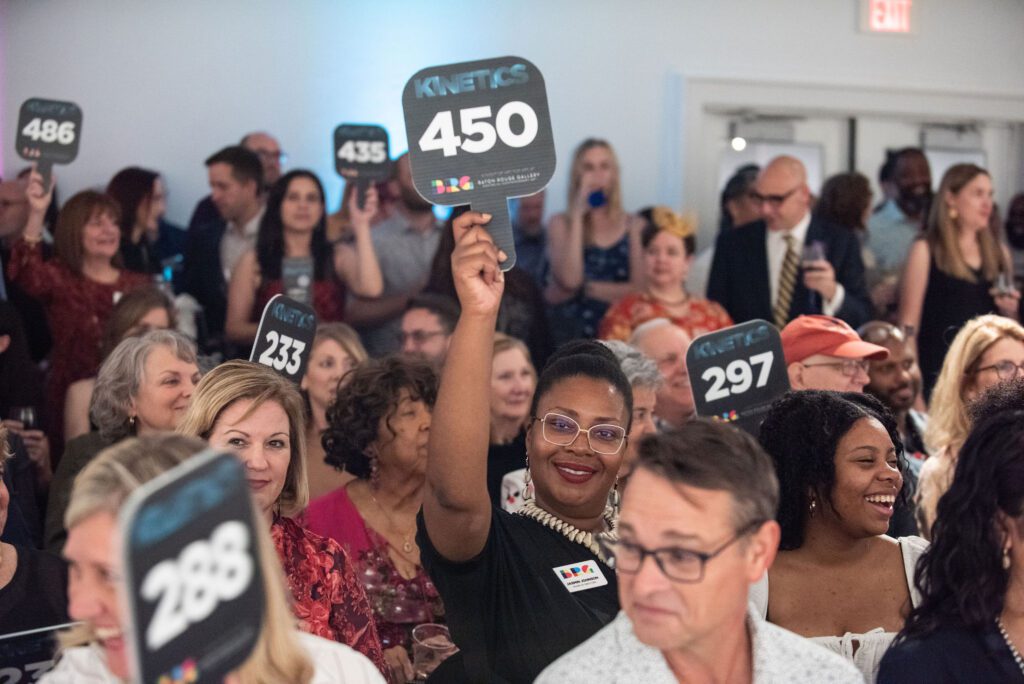 KINETICS ticket holders will also have a chance to see six pieces from iconic American fashion designer and Louisiana native Geoffrey Beene on loan to the gallery from the LSU Textile & Costume Museum.
The event will also include the Baton Rouge-based millinery Chapeaux Party, which will sell hand made fascinators and hats, and show a work underway with an interactive component during the event.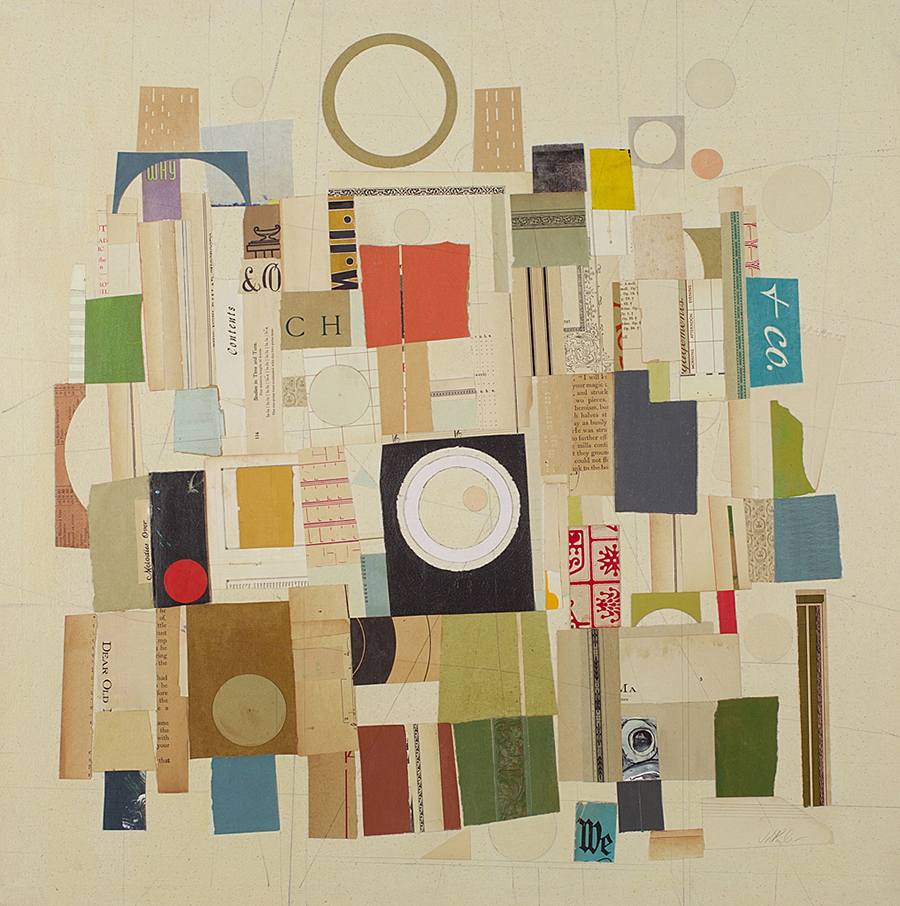 The event is expected to attract about 250 to 300 attendees. Proceeds from the auction support not just the mission, but also the artists whose pieces are in the auction.
"They are the star of the show," Andreasen says. "Supporting our artists is part of our mission."
Last year's event raised around $74,000 to support BRG. Andreasen says it helps the gallery remain free and open to the public and host many free events.
"We can have free events like First Wednesdays gallery openings for 500 to 600 people when we have success at an event like this," Andreasen says. "I'd love to see us hit six figures this year."
The event begins at 7 p.m. and tickets will be available in advance or at the door. A ticket gets you an auction number, displayed on each paddle. Preview the works for auction here, or better yet, drop by the Gallery and see them in person. They're installed in the rear gallery until the Nov. 10.
---
This article was originally published in 225 magazine's 225 Dailynewsletter.