Baton Rouge Jewish Film Festival at the Manship
The 10th annual Baton Rouge Jewish film festival continues at the Manship Theatre through Jan. 17.
The festival's opening day yesterday included a screening of Deli Man, a documentary about David "Ziggy" Gruber, a third-generation Jewish deli owner whose story walks viewers through the history of Jewish delicatessens in America.
The festival originated as part of the Jewish Cinema South project in 2006 in partnership with the Institute of Southern Jewish Life in Jackson, Mississippi. The institute had created several film festivals throughout the South, but event co-chair Ara Rubyan said that the Baton Rouge festival quickly grew and evolved into its own unique, self-sustaining event.
Since 2007, the festival has also been part of junior high and high school education programs, screening feature films or documentaries about the Holocaust for more than 1,000 students. Event organizers also bring Holocaust survivors to speak to the students, an encounter no future generation will be able to experience.
Here's a glimpse of the rest of the films to come this week: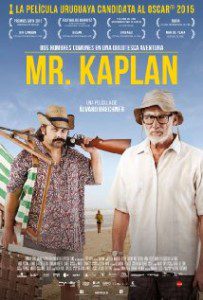 Today, Thursday, Jan. 14, at 7 p.m., catch Mr. Kaplan, a 2014 film that tells the story of two men—an aging Jew in an existential crisis and a defeated ex-cop—and their plan to apprehend an escaped Nazi and force him to stand trial in Israel. Directed by Álvaro Brechner, this Uruguayan comedy-drama examines the value of forgiveness while confronting the ghosts of a war-torn past, all balanced with emotional depth and deadpan comedy. Watch the trailer here.
On Jan. 16 at 7:30 p.m., prepare for slightly heavier fare with producer Nancy Spielberg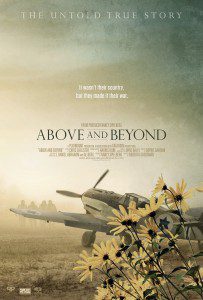 and director Roberta Grossman's 2015 documentary Above and Beyond. Just three years after the liberation of the Nazi concentration camps, the plight of many Jews worsened again during the onslaught of the 1948 Arab-Israeli War, a conflict in which an estimated 4,000 Israeli fighters lost their lives, along with triple that amount of Palestinian Arab fighters. So in secret—and with great personal risk—a group of Jewish American pilots answered the call for help, smuggling planes out of the U.S. to fly for Israel in what became known as its War of Independence. Grossman will speak about her film following the event. You can learn more and watch the trailer here.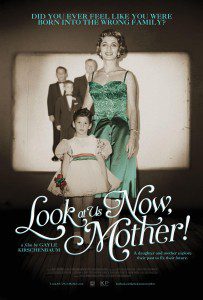 The festival closes at 3 p.m. Jan. 17 with Look at Us Now, Mother!, a documentary about director Gayle Kirschenbaum's own volatile relationship with her mother. The film asks difficult questions: What happens to a girl when she is born to a family that was hoping for a boy? What kinds of conflicting traits drive a child to convince herself that she had been adopted? With heaps of honesty, humor and humiliation, Kirschenbaum paints a fearless portrait of a childhood that affects her to this day, and she invites viewers to enter into her quest to forgive her mother before time runs out. Kirschenbaum will also be present to speak about her film after the show. The trailer is available here.
To view showtimes and purchase tickets, visit manshiptheatre.org.