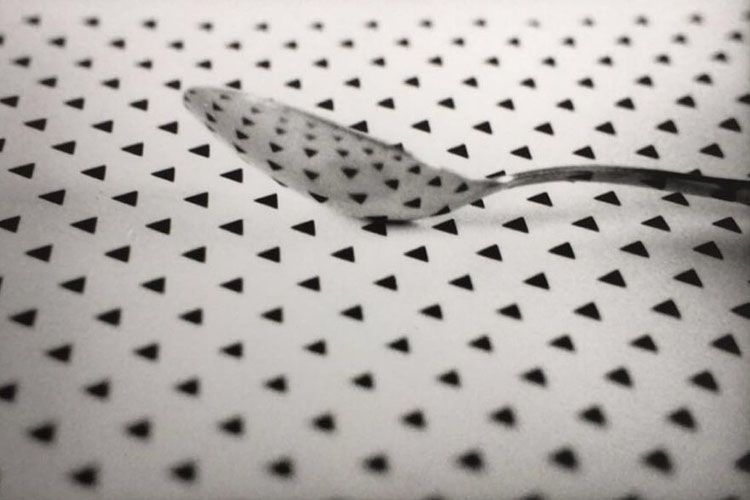 Arts around town: Universal Language headlines Sunday in the Park, Opera Louisiane does its best 'The Magic Flute,' and more
A look at art-related events in the area:
---
Gallery 229, LSU's School of Art's photography gallery is showcasing a new exhibit, Pattern Pandemonium, beginning October 30. Studio Arts junior Baylor Breeding uses patterns and reflections to bring a playful twist to the idea of the traditional, organized still life. The exhibit will remain on display until November 11.
---
This Saturday, October 28, the Arts Council of Greater Baton Rouge is celebrating the closing of the Runnels Faculty Art Show with a costume party at the Firehouse Gallery. Starting at 6 p.m., everyone is welcome to dress up and enjoy the art at no cost.
---
Come out and celebrate music and community with Arts Council of Greater Baton Rouge's at Sunday in the Park , this week featuring the music of Universal Language. The outdoor concert event starts at 2 p.m. in the Shaw Center for the Arts plaza. Admission is free and open to the public.
---
Venture out of the office for lunch next Wednesday, November 1, and join LSU Museum of Art for a brown bag lunch discussing the museum's most recent exhibition, Broken Time: Sculpture by Martin Payton. LSU Museum of Art curator Courtney Taylor will lead the discussion about local sculptor Martin Payton, and attendees are encouraged to join the conversation. The event will begin at 12 p.m. with free admission.
---
The Greater Baton Rouge State Fair kicks off today, October 26, at the Airline Highway Park and Fairgrounds from 5 to 10 p.m. Running through Sunday, November 5, the fair will be featuring several live acts, including Parish County Line, Justin McCain and the Sizzlin' Band, in addition to local art, delicious food and lots of rides. Ticket information and a full schedule of events are available through the Greater Baton Rouge State Fair.
---
Join the Baton Rouge Gallery center for contemporary art for Movies and Music on the Lawn Saturday, October 28, from 8 to 10 p.m. BRG will feature the 1929 Alfred Hitchcock silent film, Blackmail, with accompanying score by Baton Rouge's own Palomino Darling. The event is presented by Whole Foods Market and sponsored by Iverstine Farms. Tickets are $7 with popcorn included.
---
Opera Louisiane is presenting Mozart's classic fairy tale, The Magic Flute, performed by the Young People's Opera Program. The performance will be open to the public on Sunday at 3 p.m at the Raising Canes River Center Theater. Guests are invited to get festive with Halloween Costumes and to stay for a round of Trick-or-Treating after the show.
---
Tomorrow, October 27, throw on your favorite costume and stop by the Knock Knock Children's Museum from 5:30 to 8:30 p.m. for Knock Knock Boo's There. This Halloween party will feature everything from a monster mash dance off to sweet treats and trick-or-treat bags. Tickets are $15 for members and $20 for non-members, with children under two getting free admission. To purchase tickets, visit knockknockmuseum.org.
---
The West Baton Rouge Museum and West Baton Rouge Parish Library invite the community to the museum's annual Halloween Event tomorrow evening from 5:30 to 8 p.m. Guests young and old are encouraged to wear their most creative costumes and to bring goodie bags and lawn chairs. There will be live music by the Lagniappe Dulcimer Society, costumed puppies, robots and trick-or-treating at some of the museum's historic houses. The West Baton Rouge Fire Department will also present a demonstration on fire safety techniques in honor of Fire Prevention Month. The night will end with a performance by Zoo Zoom: The Little Zoo on Wheels entitled "Creepy Freaky Animals and Why They Are." This event is free and open to the public.
---
This weekend, LSU's Shaver Theatre is presenting Meredith Willson's 1957 six-time Tony Award-winning musical comedy The Music Man. The story tells the tale of a traveling salesman who cons people into buying instruments for a boys' band that does not yet exist when suddenly he falls in love with a librarian, who tries to change his wily ways. This family friendly comedy will be performed tonight, tomorrow, and Saturday at 7 p.m., in addition to a 2 p.m. matinee on Saturday and a 3 p.m. show on Sunday. Tickets can be purchased here.
---
On Saturday, join Hit City Digital Records for a music festival honoring individuals, organizations, and companies of Baton Rouge for their philanthropic efforts to improve the quality of life for all people. The first annual Henry Turner Jr. Day will be held at North Boulevard Town Square and will offer a Vendor Village, food and beverages, as well as live music by Henry Turner Jr. himself. The festival will last from 11 a.m. to 8 p.m.
---
The LSU School of Theatre is performing Shakespeare's Comedy of Errors this weekend in the Studio Theatre in the College of Music and Dramatic Arts. Shows will be performed tonight, Friday, Saturday, and Sunday at 7:30 p.m. with a matinee on Sunday at 2 p.m. Tickets can be purchased here.
---
On Sunday at 2 p.m. the West Baton Rouge Museum will host the West Baton Rouge Historical Association's annual Ethel Claiborne Dameron Lecture Series. Special guest C.C. Lockwood will discuss his work as a naturalist and wildlife photographer, particularly with the Atchafalaya Basin. A book signing and reception will follow his presentation.
---
On Wednesday, November 1, Manship Theatre will be showing Clive Davis: The Soundtrack of Our Lives, a Chris Perkel-directed documentary about the legendary music man who has worked with stars in all musical genres, from Simon & Garfunkel to Alicia Keys. Tickets are available through Manship's website.
---